WHY REDWOLF AIRSOFT SHOP?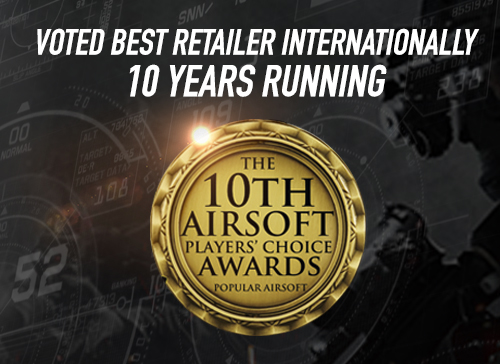 Player's Choice Awards is player voted, and we've won numerous awards over the years, including Best Retailer category for 10 straight years!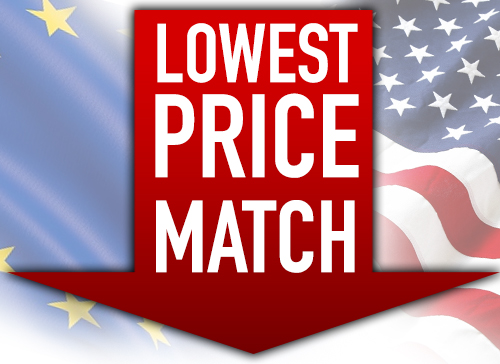 Find a lower regularly priced item in Europe or America and we will match the price.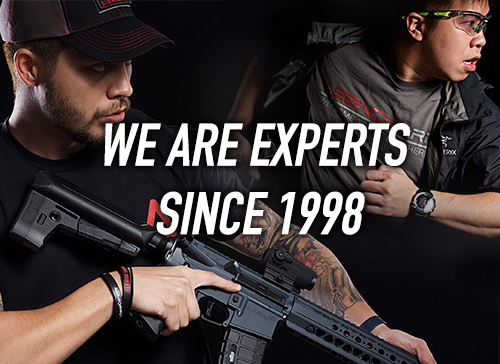 We are a company started by players for players, serving the Airsoft community since 1998. We know our stuff because we play.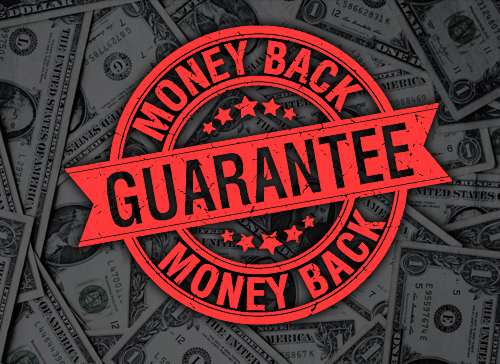 We guarantee that you will receive your order wherever Airsoft is legal, or your money back!
HEAR WHAT OUR CUSTOMERS SAY ABOUT US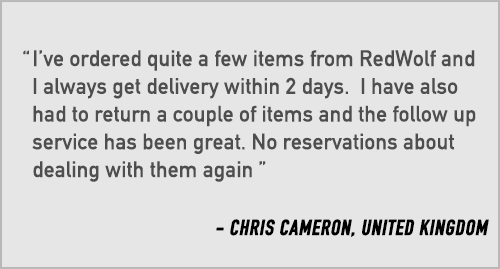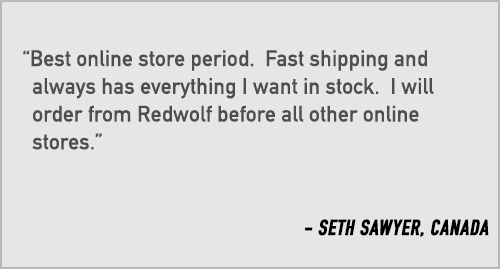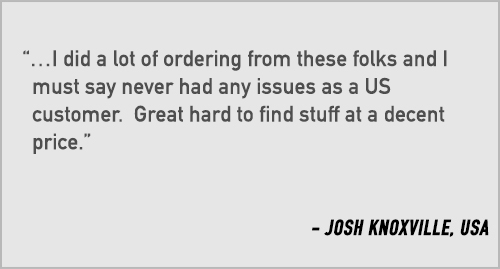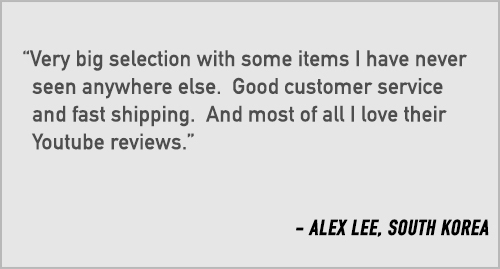 WHAT IS AN AIRSOFT GUN?
Airsoft is like paintball except that the "markers" are realistic looking replicas that fire non-marking 6mm round plastic projectiles. Airsoft guns were invented in the 1970s as a way for enthusiasts to play realistic wargames, with faithfully replicated models appealing to collectors. But different from paintball, Airsoft guns look very real and replicate the overall appearance and function of their real counterparts. As such, some countries classify Airsoft guns as Real Imitation Firearms or Replicas. Airsoft guns are generally made of plastic and metal, and are powered by a spring that is manually or electronically actuated, compressed gas or high-pressure air. Airsoft is a healthy sport that promotes fun, teamwork, tactics, and excitement. Airsoft has officially sanctioned Airsoft events throughout the world with established teams and league play. Airsoft is also recognized by International Practical Shooting Competition (IPSC) as a competitive sport. In some parts of the world, Airsoft is a recognized tool for police and military training.
WHAT IS THE BEST AIRSOFT GUN?
There are thousands of models to choose from but we've listed the most popular categories below for you to browse. Most beginners will start with an Electric Airsoft Rifle followed by an electric or gas pistol. For players looking for a realistic shooting experience, check out Gas Airsoft Rifles, many of which offer a cycling bolt for realistic visual action and recoil. Questions about what's the best airsoft gun for you? Ask in our LIVE CHAT.
DO AIRSOFT GUNS HURT?
Yes Airsoft guns may hurt but that depends on how close you get shot. Airsoft guns are designed for shooting people without inflicting serious injury. Arguably, a paintball gun can do a lot more damage in most cases than an airsoft gun given how heavy a paintball is, which can lead to serious bruising. Airsoft guns can cause welts or even break skin in some instances, which obviously hurt, but rarely do they cause serious bodily injury. In general, stock power airsoft guns will sting but highly upgraded airsoft guns can break skin at close range. Airsoft guns should be used responsibly and children should be supervised when enjoying them. Eye protection should be worn at all times.
WHERE TO BUY AIRSOFT GUNS?
You are in the right place! RedWolf Airsoft store was created by players for players and has been supplying airsoft guns and gear to players around the world since 1998. We carry the most complete range of airsoft guns in the world and process all orders in 24 hours during business days (if EXPRESS delivery option is selected), delivering your order to you in days.
WHAT DO AIRSOFT GUNS SHOOT?
Airsoft guns shoot plastic 6 millimeter or 8 millimeter round BBs in various weights. Weights are commonly between 0.12 grams to 0.5 grams. Most good quality airsoft guns work best shooting 0.2 gram or 0.25 gram BBs, while more powerful airsoft guns can shoot heavier BBs that weigh 0.3 grams or more, all the way up to 0.5 grams. The heavier the BB, the more stable the flight and therefore the more accurate your shots will be, especially in windy environments where a lighter BB may get blown off track. Some heavier BBs have a grey metallic coating to add weight, but most BBs come in white. Some manufacturers make them in black. The lighter BBs less than 0.2 grams, like 0.12g BBs, often come in other bright colors, although such BBs are more suited for spring guns and entry-level models with low power. Some extremely low powered Airsoft guns designed for children can only shoot 0.12g BBs reliably, and using heavier BBs may cause the gun to malfunction. You should always check the manual for the recommended BB weight for your gun.