Airsoft Guns for Beginners - How to Choose a Starter Gun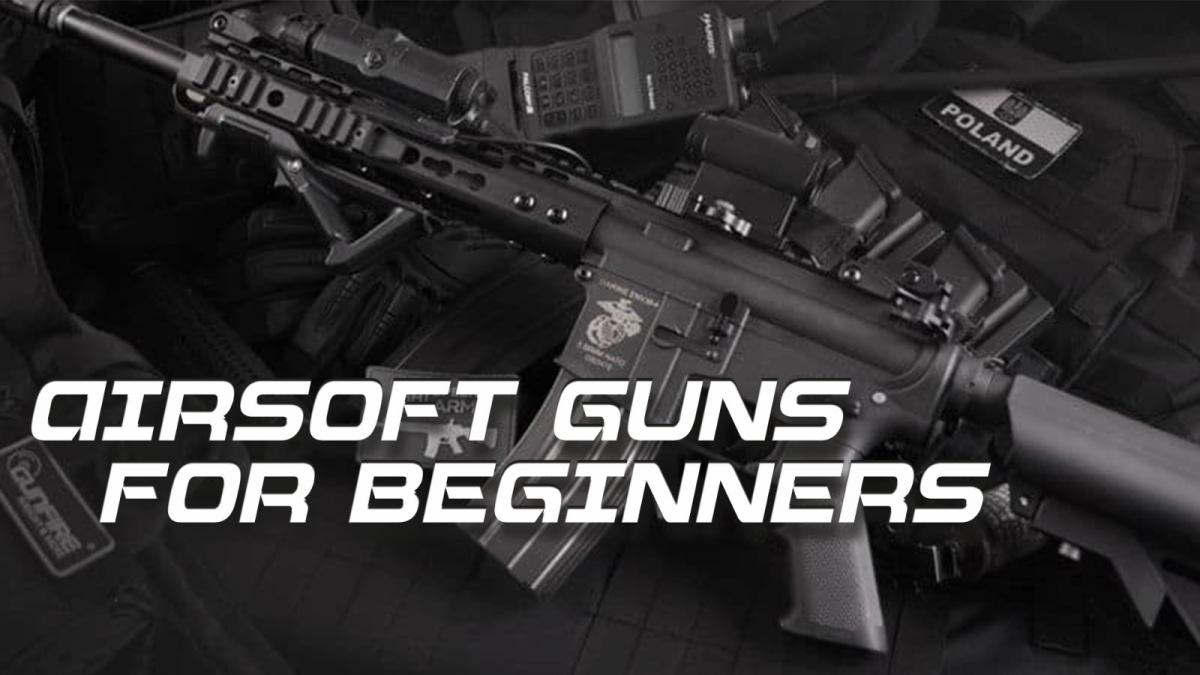 If you are just venturing into the world of airsoft, choosing your first airsoft gun is the first big decision that you'll need to make. From dictating your style of play to dictating how much of a hit your pocketbook takes, the decision of which airsoft gun to purchase as your entry into the sport is one that can have a lot of aftereffects. Thankfully, we at RedWolf Airsoft have helped countless first-timers choose a gun that is perfectly suited for both their needs and budget. In this article, take a look at some of the top considerations that go into choosing airsoft guns for beginners before taking a look at some of the best beginner airsoft guns on the market today.
What to Consider When Shopping for Your First Airsoft Gun
Shopping for your first airsoft gun can be a really enjoyable experience, but it's also one that is bound to lead to a lot of questions and uncertainties. Before you break out your wallet, there are several important factors to consider and questions to address. The top questions that you will want to keep in mind when it comes to choosing airsoft guns for beginners include:
How Much Should I Spend on My First Airsoft Gun?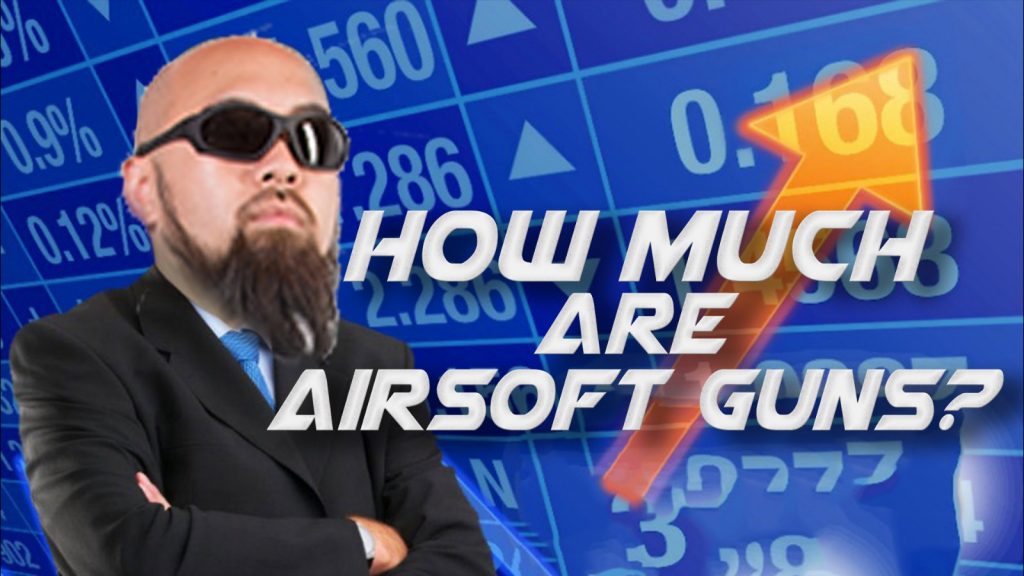 Airsoft guns range in price from last little as $30 for a spring-powered pistol to thousands of dollars for high-end LMGs. Ultimately, how much you spend on your first airsoft gun is entirely dependent on your budget. Even if money isn't really a concern, though, there isn't much reason to spend a small fortune on a high-end airsoft gun as your introduction into the sport. In fact, we at RedWolf Airsoft often recommend that our customers start out with guns that are considerably more affordable so that they are able to learn more about what they like and what they don't before they spend the money on a higher-priced gun. Check out this article to learn more about how much airsoft guns cost.

What Type of Airsoft Gun is Best for Beginners?
Once you've decided how much room you have in the budget, the next decision you'll need to make is to choose whether you would like to purchase an airsoft rifle, an airsoft pistol, or an airsoft shotgun.
Let's start by eliminating the only one of these three options that probably isn't the best choice for beginners. While airsoft shotguns can be excellent choices for indoor or otherwise close-range engagements, they aren't the most versatile choice, and their functionality is very situational. In other words, if you're only going to purchase one airsoft gun, you are probably better off choosing a gun that is more versatile and better suited for a wider range of play styles.
With that said, if versatility is your number one concern, you can't go wrong with an assault rifle. Good quality airsoft assault rifles offer better range than any type of gun outside of sniper rifles while at the same time being more than adequate for close-quarter combat as well.
While airsoft rifles are by far the most versatile choice for those who want to start out with a gun that will do it all, starting out with an airsoft pistol can be a great option as well solely due to the fact that pistols tend to be far less expensive; if you would like a low-cost introduction to airsoft before you shell out the money for a good rifle, starting out with an airsoft pistol is an excellent option to consider.
Is One Platform Better Than Another for Beginners?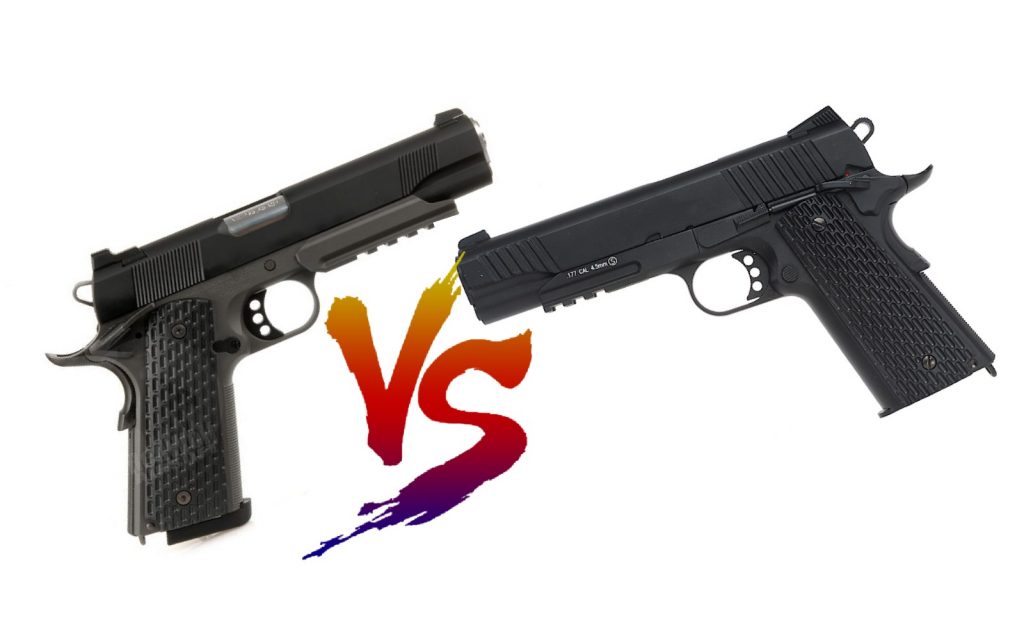 Airsoft guns come available in four different platforms: spring-powered airsoft guns, gas-powered airsoft guns, automatic electric guns (AEGs), and HPA (High Pressured Air).
If you are looking for the simplest and most affordable platform, a spring-powered airsoft gun is an ideal choice. With spring-powered airsoft guns, you don't have to worry about purchasing gas canisters or keeping your battery charged. Spring-loaded airsoft guns are also typically much cheaper than gas-powered guns or AEGs, making them great airsoft guns for beginners who want to start out with something more affordable.
However, the performance of spring-powered guns can't match the performance of a good AEG or gas-powered gun, and, with a spring-powered gun, you'll need to cock the gun manually between each shot. If you would prefer to start out with a higher-performing gun that offers semi-auto or even full-auto fire then you may want to consider purchasing an AEG. AEGs tend to be great beginner guns since all you have to do is ensure that the gun's battery is properly charged before you take it out into the field. Quality gas-powered guns offer great performance as well, but the maintenance required for gas-powered guns creates a little bit of a steeper learning curve for those who are new to airsoft.
What Brand of Airsoft Gun is Good for Beginners?
Deciding which brand of airsoft gun you would like to purchase and deciding how much money you would like to spend are ultimately just about the same consideration; you get what you pay for, and reputable brands renowned for producing high-quality guns are going to charge more for their products than brands that are not as well-known and established.
With that said, spending more doesn't always translate to a higher-performing airsoft gun. Tokyo Marui, for example, is one of the most reputable and well-reviewed airsoft gun manufacturers in the world. However, since Tokyo Marui guns are made out of plastic rather than metal due to Japanese laws, these guns actually tend to be more affordable than guns from brands that sell metal airsoft guns despite the fact that Tokyo Marui guns offer some of the best-performing guns that you will find. If you would like to save a little money while still purchasing a gun that will maximize your competitive advantage then you can't go wrong with Tokyo Marui.
Other great airsoft gun brands that have earned a reputation for reliability and quality include brands such as RWA, Umarex, G&G, and ASG.
Check out video on some of the best airsoft gun brands:
Best Starter Airsoft Guns
Now that we've covered the various factors you will want to consider when choosing your first airsoft gun, here are a selection of airsoft pistols, rifles, shotguns, and sniper rifles that make for excellent entry-level airsoft guns:
Best Airsoft Pistols for Beginners
Tokyo Marui Desert Eagle EBB - Silver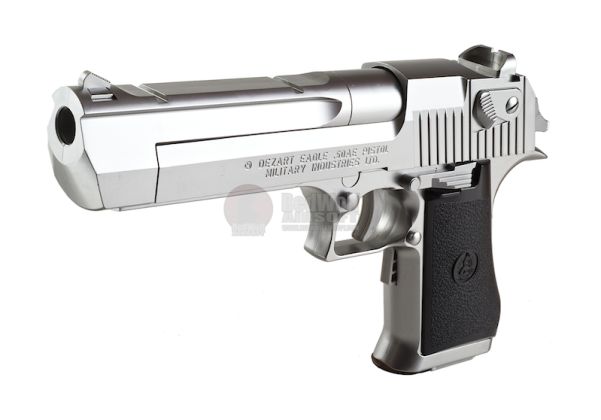 The Tokyo Marui Desert Eagle EBB is a battery-powered electric blowback pistol ideal for beginners. This pistol while might be plastic in construction, it still features a lot of great details that give it a metallic look!
KJ Works M9 Vertac (Full Metal New Version)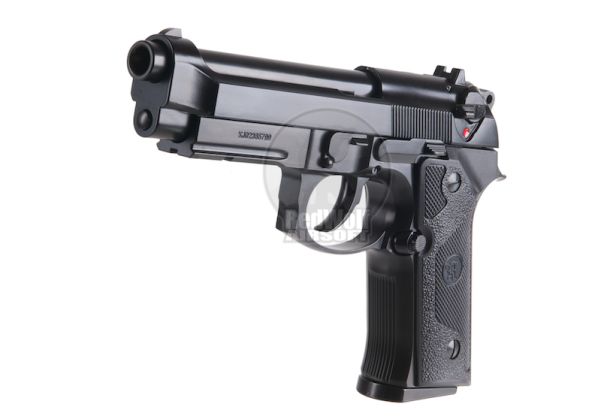 The KJ Works M9 Vertac is a great entry-level gas airsoft pistol for the beginner that wants to have an inexpensive option into the world of gas blowback pistols. This "New Version" of the pistol still maintains all of its 80's glory while offering updated grips and an accessory rail for a more modern feel.
RWA Nighthawk Custom Recon 1911 Co2 Airsoft Pistol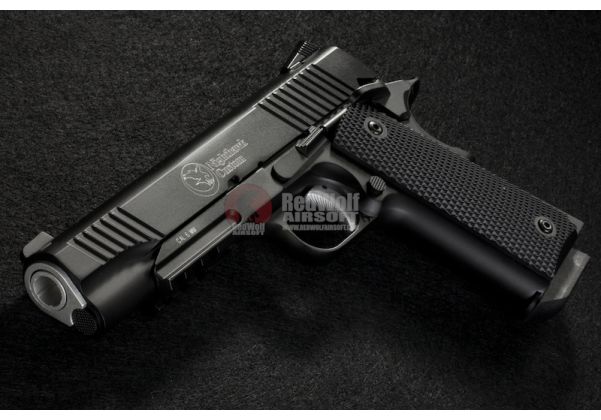 Much like the aforementioned M9, the RWA Nighthawk Custom Recon is a great entry-level pistol for beginners that want to have a taste of the gas pistol platform. While the M9 was powered by green gas, this 1911 pistol is powered by Co2, making it recoil a little stronger and better suited for countries with colder climates.
Best Airsoft Rifles for Beginners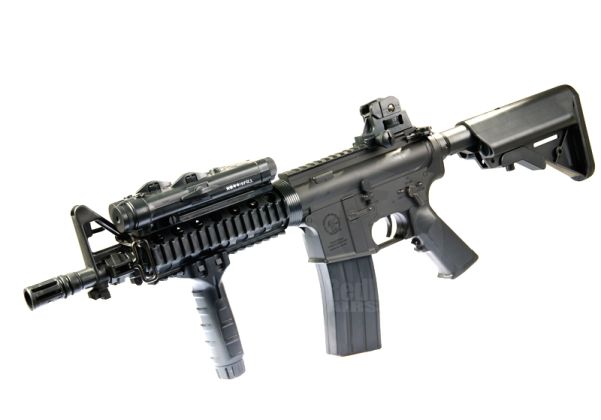 The Tokyo Marui Boys line of airsoft guns are great for younger players or kids. They are usually lighter, shoot a little softer, and most of all, they are usually slightly smaller in size compared to their 1:1 scale full-sized counterparts.
ARES Amoeba M4 CCP Electric Firing Control System - DE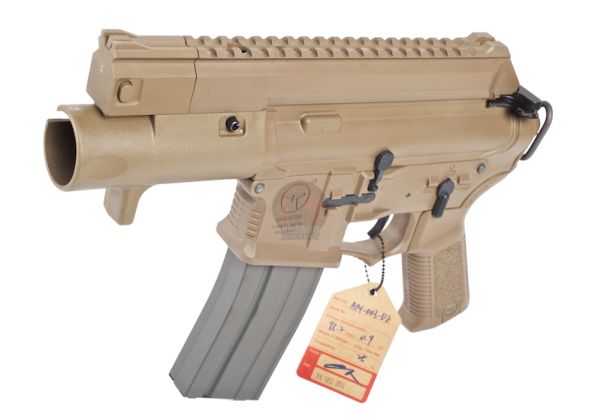 The ARES Amoeba M4 CCP is an ultra-compact electric airsoft gun that is very popular with beginners due to its affordable price and fairly decent performance! The gun features some picatinny rail space on the top side of the gun for the mounting of lights, optics, and lasers.

CYMA Metal AK105 Folding Stock AEG Airsoft Rifle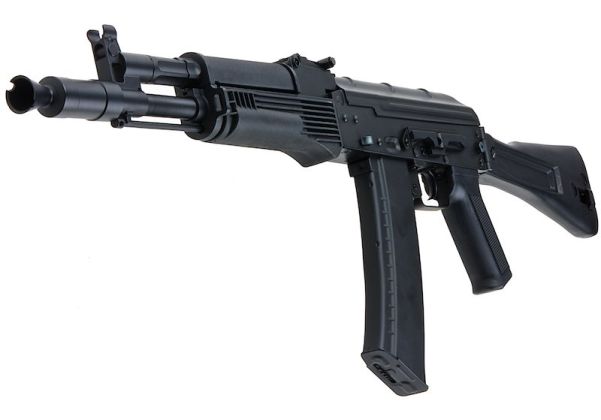 CYMA has always made great airsoft guns for players that want to modify their base airsoft rifle but they are also fantastic for beginners! Other than their great price, the CYMA guns, like this AK105, are also robust and compatible with many third-party upgrade parts.
Best Airsoft Shotguns for Beginners
The Maruzen CA870 "Sawed Off" shotgun is a small, compact shotgun that's great for the beginner that wants something that has some "attitude" to it. Its sawed-off form factor makes it great for indoor games and allows for it to be easily transported to and from game fields.
BO Manufacturing FABARM Licensed STF12 11" Short Spring Shotgun - Black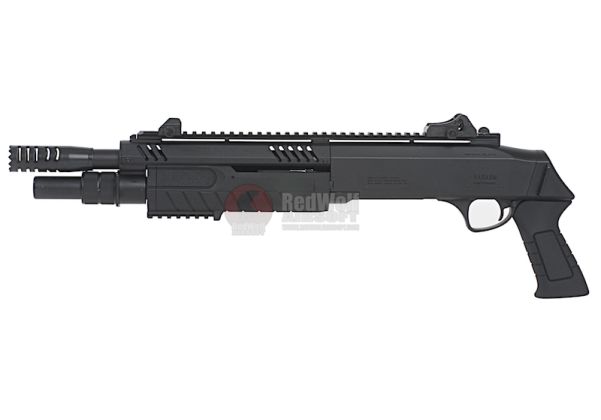 The BO Manufacturing FABARM licensed STF12 is a modernized, tactical shotgun which is quite the contrast to the Sawed Off CA870. The STF12 in this configuration is also very compact and shoots 3 BBs at once! Being made from plastic, it's very lightweight and is also a great choice for indoor play.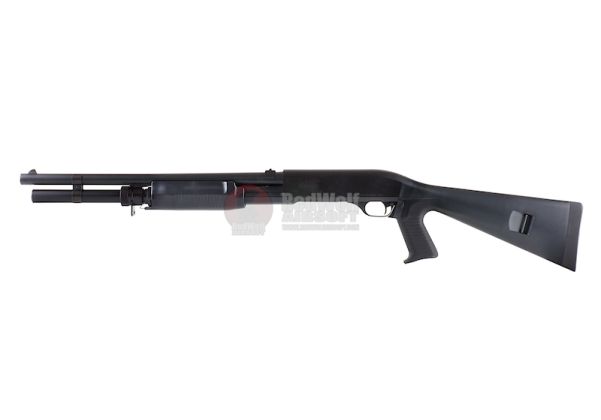 The Tokyo Marui M3 Super 90 is more in line with what a normal shotgun would be. This pump-action shotgun also shoots 3 BBs at once and it's surprisingly lightweight being made from plastic.
Best Airsoft Snipers for Beginners
ARES Amoeba 'STRIKER' S1 Sniper Rifle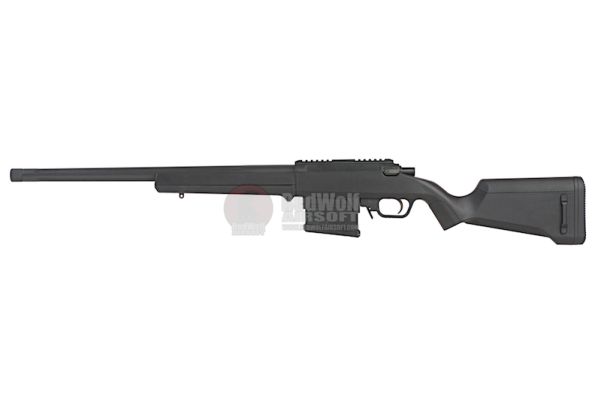 The ARES Amoeba STRIKER S1 sniper rifle is great for beginners not only for airsoft gun beginners that want to try their hand at being an airsoft sniper as well. The STRIKER looks very modern, lightweight, and comes with many first-party upgrade parts!
Tokyo Marui VSR-10 Pro-Sniper Version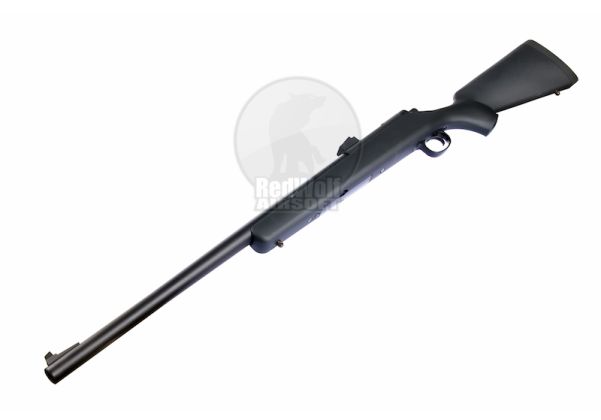 The Tokyo Marui VSR-10 is a legendary airsoft sniper in its own right but it also makes for a great beginner option. The VSR-10 shoots very consistently and straight, making it great for players that want to try sniper while living in countries that have strict FPS restrictions. The VSR-10 also has a wealth of aftermarket parts for further upgrades too.
Action Army AAC T11 Spring Airsoft Rifle (Black)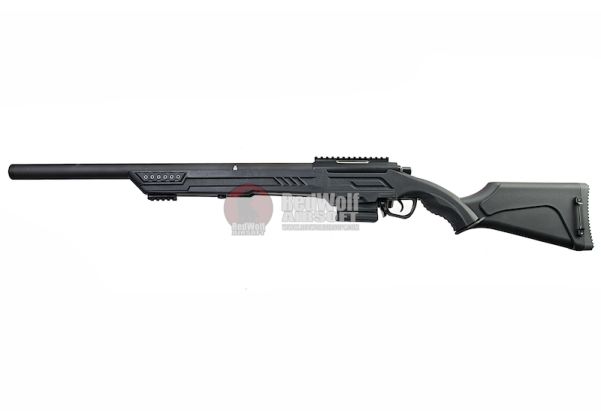 The Action Army AAC T11 is very similar to the previous VSR-10 but caters to many players that want something more modern or futuristic. The gun is just as lightweight, shoots exceptionally well, and works well with third-party upgrade parts!

Other Considerations for New Airsofters
Everything You Need to Know About Airsoft: Check out this guide for a complete introduction to the world of airsoft.
Airsoft Clothing Guide: Check out this guide to learn more about putting together the ideal airsoft outfit for your climate and play style.
Battery Guide for AEGs: Check out this guide to learn everything you need to know about AEG batteries.
How to Build a Loadout: Check out this guide to learn more about assembling the perfect airsoft loadout.
Airsoft Gear Guide: Check out this guide to learn more about choosing the right airsoft gear for your play style.
Airsoft Mask Guide: Check out this guide to learn more about choosing an airsoft mask to protect your face and eyes.
Can Kids Play Airsoft?: Check out this guide to see what you should consider before introducing your children to airsoft.
Airsoft BB Guide: Check out this guide to learn more about choosing the right airsoft BBs.
Airsoft Rules Guide: Check out this guide to learn the commonly-accepted rules of airsoft.
Starting an Airsoft Team: Check out this guide to learn more about starting your own airsoft team.
Competitive Airsoft Games Guide: Check out this guide to see the 17 most popular types of airsoft games.
Airsoft Laws by State: Check out this guide to learn more about the state laws governing airsoft and airsoft guns.
Check out another video we did on more airsoft guns for beginners: