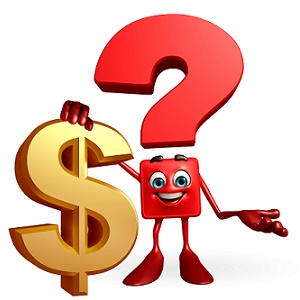 Have you ever explain to friends of yours what airsoft is; they show interest in the sport but for some reason, they never go into it? Oftentimes people did not get into airsoft because they worry the sport is expensive. We here at RedWolf offer all kinds of airsoft replicas ranging different price points. So for today's blog, we are going to find out what defines their price and the most common question of "How much are airsoft guns".
How Much are Airsoft Guns?
Before we get into a specific price point on how much airsoft guns are, we should first think about how airsoft guns are made and why they are priced in such a way; in other words, how much do airsoft guns cost? The material used, the number of internal parts, whether the parts are proprietary, and manufacturing quantity is important factors that can determine the cost of developing an airsoft gun.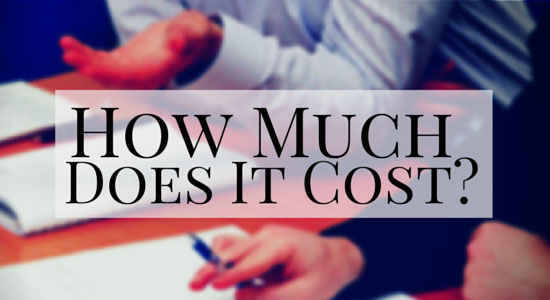 Airsoft guns are made to look and function like a real gun, whereas firearms are actually designed after a specific purpose; hence airsoft actually has a lot more small moving parts than a real gun. With the limited size and space, oftentimes developing and manufacturing an airsoft gun could cost more than a real gun.
Since airsoft products can be mass-produced or bespoke made, the cost of development is quite volatile. Given the complexity of airsoft internal components and their proprietary parts, customers will see airsoft guns ranging from USD 45 - USD 3850.
How do Brands Affect the Cost of Airsoft Guns?
Research & Development Cost
Right now many brands manufacture airsoft guns, but how does the brand itself affect how much are airsoft guns? There are actually several aspects that could affect the airsoft gun price: technology patent, R&D on a new system, and licensing.
The most common differences between brands will be their research and developing a new/ their own proprietary system for their products. For example, among the airsoft community, you will constantly hear the term "TM Spec" or "Marui Spec". That refers to an airsoft product that is based on a system developed by a company called Tokyo Marui. Tokyo Marui was one of the oldest airsoft companies. They also design arguably one of the best airsoft systems for their airsoft guns; that's why a lot of other companies tend to modify their designs for their country's power limit. Hence Marui products are slightly more expensive, and their product release date is a lot later than market trends; whereas airsoft guns made by companies that mimic Marui's system tend to be cheaper and quicker to the market.
Licensing Cost
Another common difference caused by the brand is licensing. Real firearms companies will find airsoft companies that they trust and agrees with their company culture (For example RWA & Nighthawk Custom). To have the right to develop an airsoft gun that looks identical to the real steel company's weapon, the airsoft company will need to pay a license fee to the firearms company in return. With the power of transfer, the airsoft guns' price will increase. Another element with licensing that would affect the airsoft guns' cost is aesthetics. Airsoft companies might need to invest in a new mold or develop a new 3D file to make the licensed product, increasing airsoft gun price as well.
Technology Patent Cost
Last but not least is the patented technology between brands. For example, Wolverine Airsoft developed its own patented technology call Reaper. Given the time and research they did to develop this system and applied for a patent, there is no other company in this world that can have that system available except for them. Therefore the cost of the airsoft guns made by them increases.
How do Materials Affect the Cost of Airsoft Guns?

The material used to manufacture airsoft products will have a huge impact on airsoft guns' price as well. Since we aren't dealing with gunpowder/ controlled explosives, we don't need such robust materials to cut costs; in such cases, most of the airsoft guns will be made using a die-cast process that involves a mold. This process is ideal for mass production but the material tends to be somewhat brittle when it comes across a strong impact.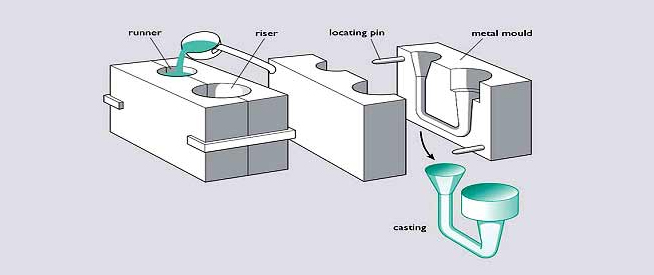 However, some end-users live in countries where ownership of real firearms are illegal so they wish their airsoft gun to be as realistic as possible, hence they will have their airsoft guns made in the same way as a real gun (CNC from blank raw material), which can drive an airsoft pistol to over USD 1000 price point. To some end users, that price point may sound a bit extreme, but to some buyers, the airsoft gun is meant to act as a decorative/ collection item.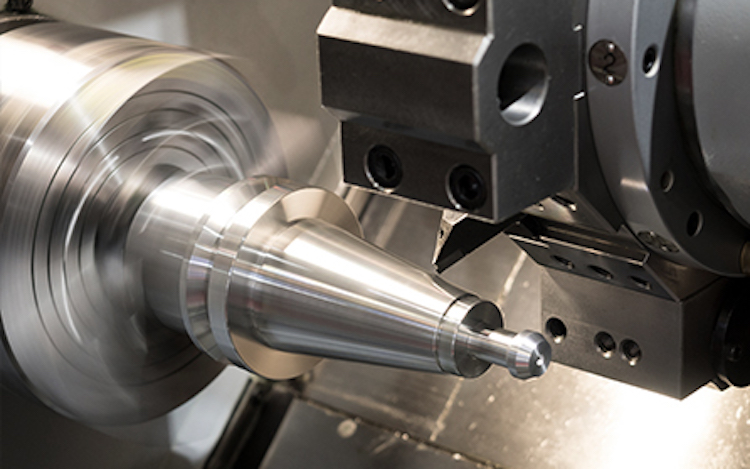 How Much do Airsoft Pistols Cost?
Believe it or not, an airsoft pistol price could range from USD 45 - USD 3589. The high price tag is due to all the components were handmade and are uniquely designed. However, for most shooting competitions and skirmishes, most users will use gas-powered airsoft pistols. The majority of the gas blowback pistols are within the USD 100 - USD 199 price range. In that range, you will find some mid-high end products that provide decent quality and great performance. If you'd like to learn more about airsoft pistols, be sure to check out our 12 Best Airsoft Pistols blog posts!
How Much do Airsoft Rifle Cost?
For airsoft rifles, there are 2 popular platforms: gas blowback rifles (GBBR) and auto electric guns (AEG). Most airsoft players prefer to use AEG as it is powered by a battery, consistent in almost all weather conditions, and user-friendly. At the price point between USD 100 - USD 199, buyers can get a fairly decent base gun. Anyone that just starting airsoft, these are the ones they'd want to consider purchasing. For people that plan to play airsoft long term, it is best to invest in an airsoft rifle that is made with higher quality material and a more robust build; they will be looking at between USD 300 - USD 399 price point.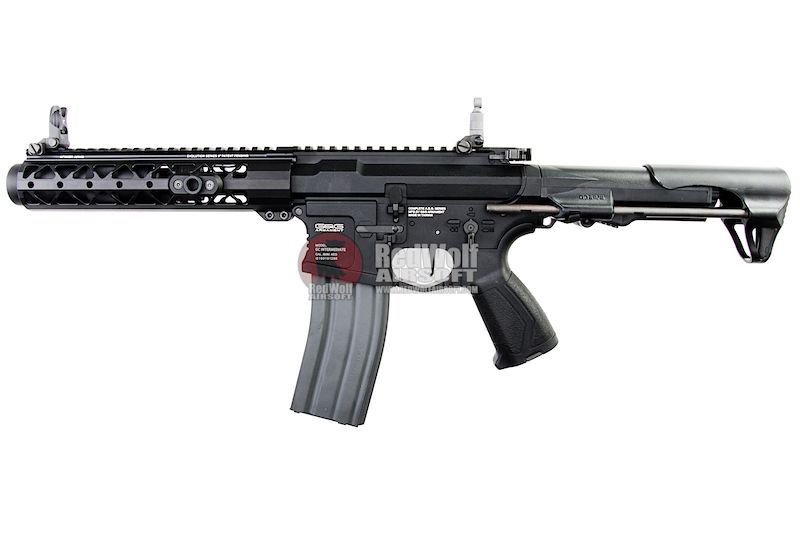 Airsofters that choose to purchase GBBR usually seek realism when using the said platform. GBBR provides a more immersive gameplay experience and can double as a training tool for firearms owners. Very rarely GBBR users are beginners and are a platform mostly used by experienced airsofters. Buyers are expected to spend roughly USD 400 - USD 499 on a decently made GBBR.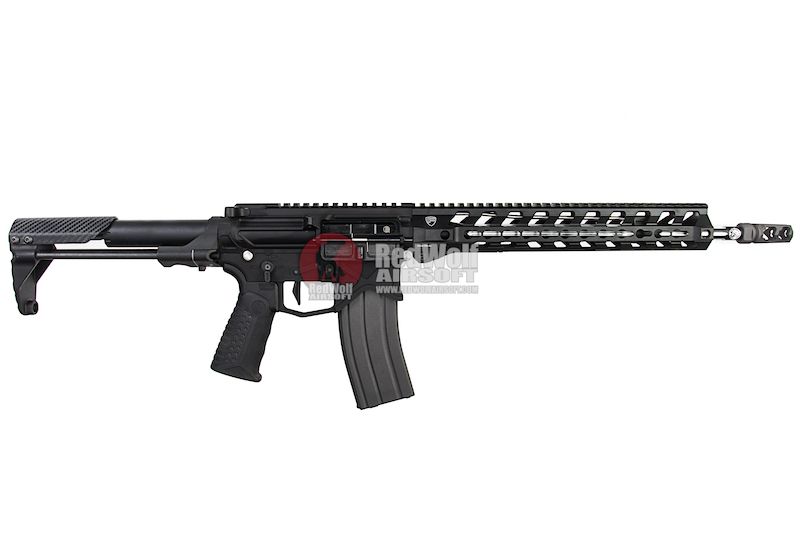 How Much do Airsoft Shotguns Cost?
There are several variants of airsoft shotguns in the market, but we will be focusing on the one that actually shoots more than 1 BB at a time since that is how a shotgun should perform. The ones that only shoot 1 BB for each trigger pull is a shotgun-shaped airsoft rifle at best. The main determining factor for how much are airsoft shotguns is how realistic is it in terms of functionality and material cost. Given a real shotgun is a very mechanical design (especially pump actions), replicating an airsoft version isn't too hard. What increases the cost is all the extra safety changes added to ensure it cannot be modified to shoot real shotgun shells and the premium material to make the toy sound and feel like the real thing.
For airsoft shotguns that fire multiple BBs at once, AEG and gas-powered are the most popular platform where gas-powered are the more realistic ones. For the gas-powered platform, airsofters can expect a decent performance and designed airsoft shotgun priced between USD 200 - USD 399.99. Though they are more realistic, they aren't as convenient for skirmishes and regular games as users may need to pick up each shell they consumed.
AEG platform shotguns aren't as realistic but are a lot more convenient to prepare and a lot more feasible to play on regular skirmishes. Due to the electronics and mechanical design implemented, the price of an electric airsoft shotgun can range from USD 465 - USD 1000.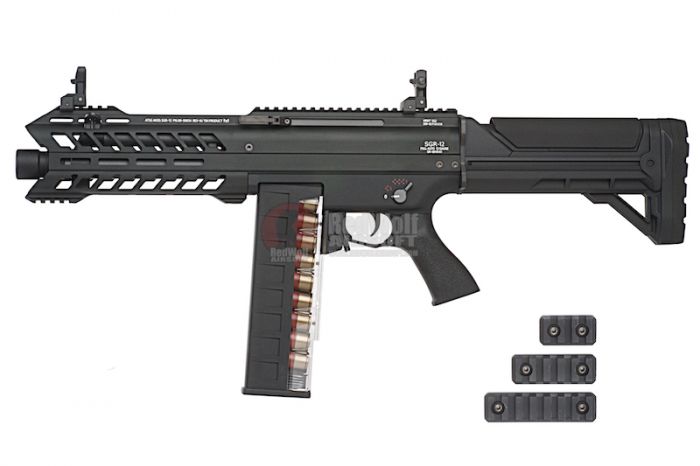 How Much do Airsoft Sniper Rifles Cost?
For sniper rifles, 2 platforms are the most popular among buyers: gas-powered, and spring-powered. Among the 2 platforms, spring-powered is the more popular one for airsofters that plan to use airsoft sniper rifles for gaming; they pick spring-powered because it is more user-friendly, robust, simple, and has the potential for future upgrades. Buyers can purchase one of these spring-powered airsoft snipers between USD 100 - USD 199.99.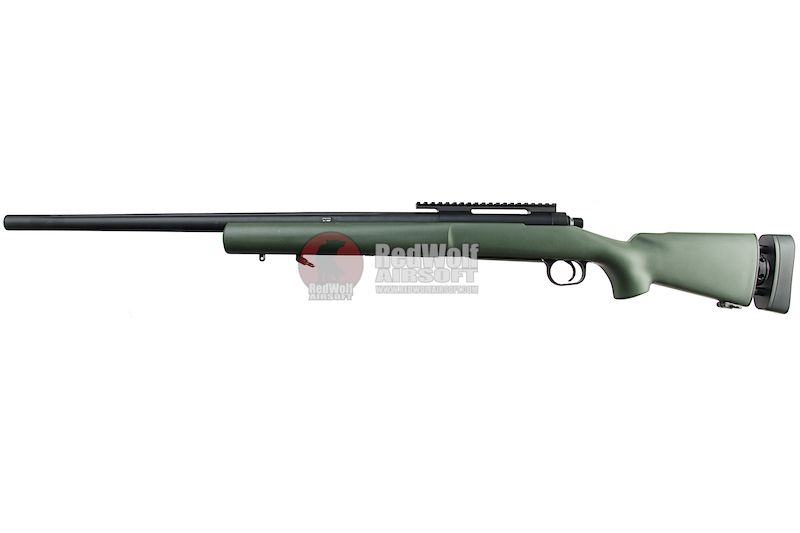 For gas-powered platforms, the majority of the buyers purchase this platform is more for the sake of realism rather than actually having it for airsoft games. Hence the design of these airsoft sniper rifles is a lot more intricate and detailed. For these airsoft sniper rifles, customers are expected to pay USD 500 or more.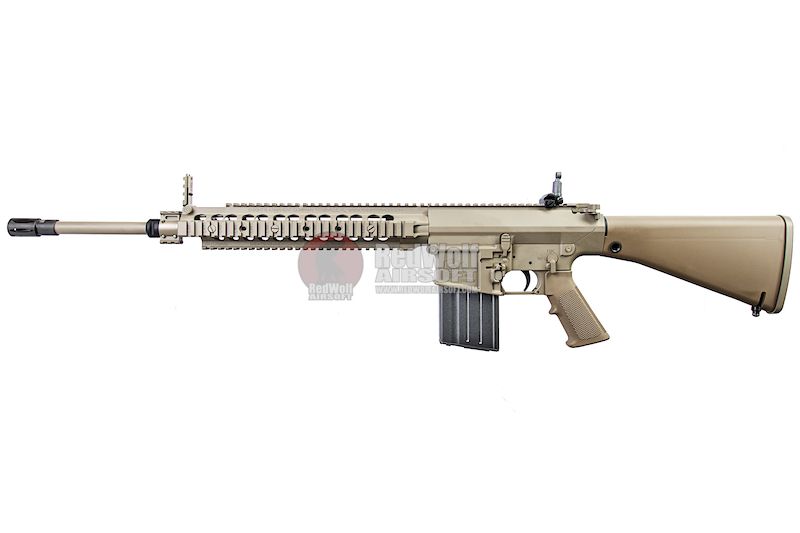 Final Remarks
Though a lot of the higher quality airsoft guns aren't cheap, you've found that you don't need a lot to purchase one through this blog. Think of this sport as cycling or an investment in a musical instrument like a violin. For a cheap price, you can purchase a basic and simple model that can just "get the job done"; but avid users, will desire more features, functions, and/or upgrade potential, therefore they will spend more for a more premium product. Hope you find this blog useful. To find out more, head over to www.redwolfairsoft.com or click here to discover more about this sport!