10 Best Co2 Airsoft Pistols from Beginner to Professional: 2023 Ultimate Guide | Redwolf Airsoft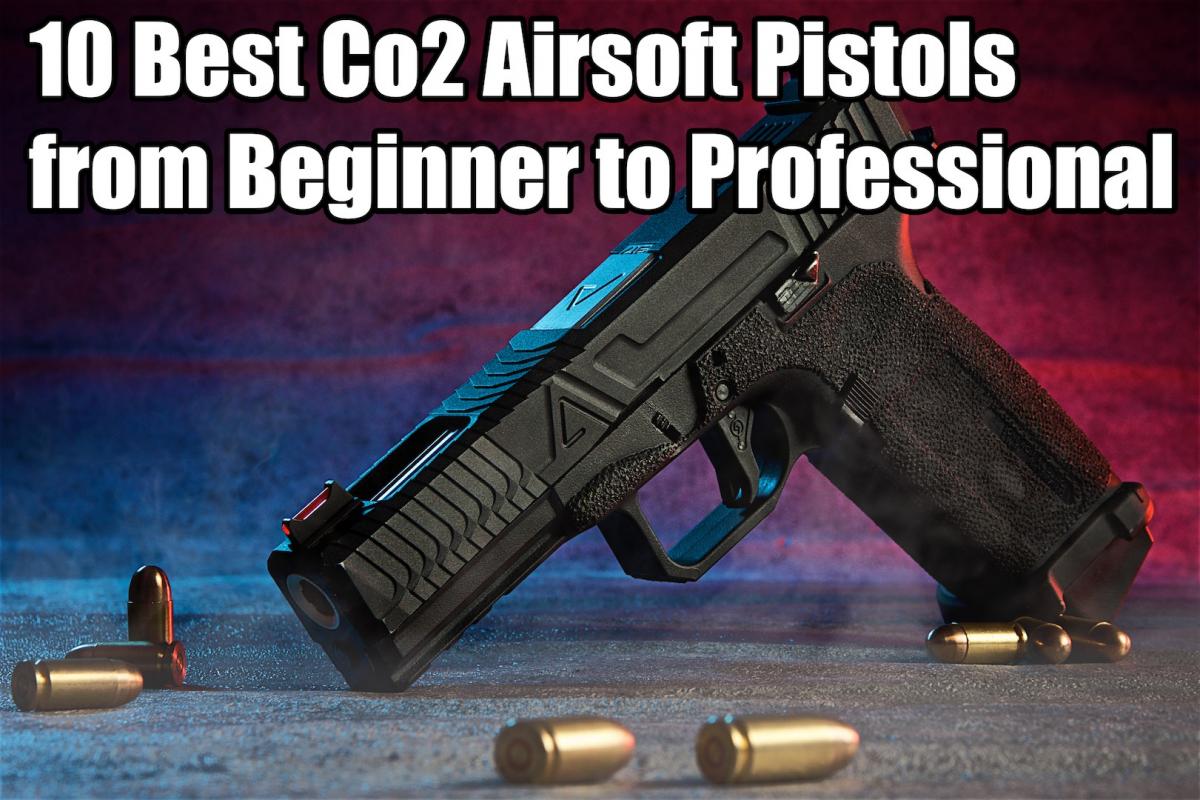 How much do the best airsoft pistols generally weigh?
The weight of the best airsoft pistols is around 900 grams, but the weight doesn't factor in if it's the best. Many types of pistols can be very light making them snappy and shoot exceptionally. The heavy ones are on par with a snappy response due to Co2 power.
Are CO2 Airsoft Pistols Good For Beginners and Experts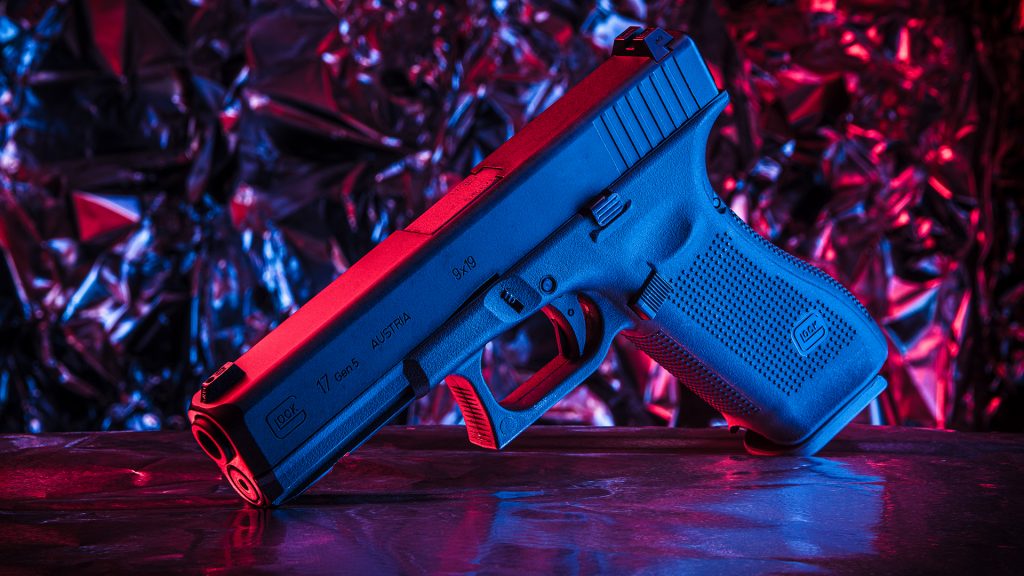 CO2 airsoft pistols are the same as their green gas counterpart except its powered by CO2. They're a good starting point for beginners and experts alike. Being powered by CO2 provides stable and optimized performance in all environments. The downside is installing CO2 capsules, it can be dangerous if not installed or removed properly. Now for the 10 Best Co2 Airsoft Pistol from Beginner to Professionals!
10 Best CO2 Airsoft Gun
A great choice who are new to airsoft, affordable, but well made. The Shadow 2 features a fiber optic on the front sight making it easier to quickly acquire targets. As well as being very CO2 friendly, it allows you to fire up to 100 rounds on a single CO2 cartridge before needing to change. It is all-metal and holds 26 rounds which makes it a very good gun for gaming and competitive shooting.
Accessories added to the Picatinny rail under the muzzle such as a light or laser making it more tactical. The CO2 cartridge is located inside the magazine which can mean every reload can provide a fresh capsule of CO2. This airsoft replica is an extremely faithful replication of the real steel version. The weight extremely close to the real gun and all of the ergonomics translate perfectly. Its weight softens the recoil impulse of the pistol which in turn can help with accuracy. The new slide profile adds more surface area for manipulation and the more aggressive slide serrations offer a better purchase for your hand. Internally the Shadow 2's hop-up unit is TM compatible and can work with other TM spec products. Shadow 1 magazines are also compatible with the Shadow 2.
Pros
All metal construction
Great gas efficiency
Works well in a wide range of temperature environments
Licensed by CZ
Realistic
Accurate hop-up system
Works well with both HFC134a and Green Gas
Cons
Low profile slide, making racking techniques difficult to execute
Quite heavy
Released in 2016, it features all the correct markings as Cybergun are license holders of Colt. Practiced by many players, the 1911 platform is popular and common. It's easy to find holsters for and all-metal construction provides some weight and feel.
The 16+1 round magazine feeds 6mm BBs and takes a 12g CO2 capsule for power. Each capsule provides a VERY hard and loud crack when fired, a strong cycle action that clocks 390-400 FPS at 0.2g BBs. The adjustable hop-up makes it able to shoot extended ranges. What we love is that it's able to fit a 12g CO2 capsule completely inside this single stack grip with NO PROTRUSION in the form of an extended magazine.
An all metal pistol that cycles very hard shoots well, and handles great is a steal at a fraction of the cost of high-end replicas. The high compression works well in cooler temperatures!
Pros
Picatinny rail mount
Amazing and accurate hop-up system
Realistic
Metal slide
Licensed by Colt
Cons
Not many aftermarket parts
Depending on the climate, the slide cycle can get sluggish
The RWA Nighthawk Custom GRP is well known as one of the most realistic 1911 available. Widely acclaimed by reviewers and opinion leaders, the GRP feels extremely real and delivers one of the most impressive recoil experiences in Airsoft, with a kick that will ripple shock waves up your entire arm. It's widely known that buying a CNC Steel kit and fully upgrading a 1911 could be expensive. The RWA GRP is basically a pre-upgraded airsoft pistol out of the factory with guaranteed functionality.
Pros
Licensed by Nighthawk Custom
Full CNC Steel Construction
Base on Marui system for reliability and accuracy
Weight almost 1:1 with the real counterpart
Will take Green Gas magazine (modification is required)
Extremely robust
Strongest blowback in any out of the box airsoft pistol thus far
Cons
Uses Co2, can only remove capsule after completely depleted
Relatively expensive for skirmishing
Not for beginners
The CZ 75 is well known for its quality and versatility and is widely used throughout the world. On the frame, itself is an accessory rail for all your accessory needs. The 'noodle' textured grip is very comfortable to hold, as it should be since it kicks like a mule. It comes with a 14mm CCW thread allowing you to add suppressors to this already great looking pistol. Being able to cycle very smoothly it clocks in around 370 fps, whilst a little hot for CQB so it's used for outdoor skirmishes.
Pros
Suppressor ready
Great blowback
Metal slide
Licensed by CZ
Picatinny rail mount
Perfect for beginners
Cons
Not many external upgrade options
Can only remove CO2 capsule after completely depleted
Designed for skirmishing, the Recon delivers a very strong recoil kick as well as effective power of 400fps on 0.2g BB's. Performance is stable and effective even in cold weather. There's an accessory rail system for attaching flashlights and lasers for tactical advantage.
NightHawk Custom pistols are the choice of experts who know that they can only depend on the best. This officially licensed model replicates a real single stack 1911 with the same dimensions, functional features, field stripping, and shooting mechanics. It is designed to deliver solid performance at an affordable price.
Pros
Licensed by Nighthawk Custom
Picatinny rail mount
Metal slide
Good for beginners
Affordable
Plenty of holster choices
Cons
Shoots a bit hot to play indoor skirmishes
Not many external upgrades
This KWC M712 is based on the Mauser Schnellfeuer 712 Broomhandle. It is capable of shooting in full auto with speed and a kick that will shock you to your very core. The full metal blowback version shoots semi and full auto, making it the best value for money. Being CO2 powered means that you'll get 420 fps out of it which should not come as a surprise. Unable to take to an indoor CQB game any time soon, but will catch the attention of many airsoft players when you do take it out.
This gun is extremely heavy to hold, at a whopping 1.4Kg (or over 3 pounds), and feels very realistic like a real gun. It is authentically built with all metal including the elevation adjustable leaf sight, trigger, hammer, removable full-sized removable 22 round magazine, safety, and magazine release. World War 2 enthusiasts will be salivating over the M712, that's for sure!
Pros
Perfect for cosplay
Metal slide and body
Affordable
Realistic World War 2 weapon
Cons
Shoots too hot to play indoor skirmishes
No external upgrades
Limited holster choices
A true classic of Russian design, the Makarov was the Soviet Union's standard military sidearm from 1951-1991. It has quite a heft to it even though it's a smaller, compact form factor. With it being constructed out of metal it provides a very satisfying kick. What we love about it is that it can easily shoot targets from 10 meters away. It is the perfect backup pistol, we do not recommend it as the main gun for CQB!
Pros
Compact form
Realistic replica
Metal slide
Easy to manipulate
Cons
No external upgrades
Small capacity magazine
Limited holster choices
Being a cultural icon being featured in movies and TV shows such as HEAT and 24. It's licensed by H&K you can expect all the correct markings. The metal slide provides a strong and satisfying recoil impulse. Clocking in at 350 FPS at 0.2g BB makes it a perfect main gun for CQB games!
Pros
Licensed by H&K
Metal slide
Affordable
Adjustable hop-up
Double action trigger
Cons
Not many external upgrades
Can only remove CO2 capsule after completely depleted
Though revolvers aren't practical, there's a certain charm in a single-action wheel gun, especially during reloads. Amongst all the existing airsoft revolvers now in the market, the Dan Wesson Revolver by ASG is probably the most robust yet beautiful wheel pistol. Finished in brilliant silver, this long barrel revolver is visually formidable and intimidating. Aesthetically appealing yet without compromising in performance, this definitely is one of the best airsoft pistols for revolver enthusiasts. Revolvers deliver impressive power, as the gas isn't wasted on cycling a slide. All the gas is used to propel the BB out of the gun with a big bang.
Pros
Licensed by Dan Wesson
Realistic metal shell loading
Full metal construction
Includes speed loader
Great gas efficiency
Extremely realistic and fun to use
High power
Cons
Can only remove CO2 capsule after completely depleted
Low round count for skirmishing
No external upgrades
Not many options of holsters
This fantastic fully licensed Glock pistol is a great starting point for anyone looking into getting an inexpensive airsoft pistol. Being a non-blowback pistol, this means you will enjoy exceptional gas efficiency as it requires less gas to fire each BB as it doesn't need to drive the slide back for cycling. The pistol also works with other standard Glock accessories such as tactical lights, holsters, etc.
Pros
Licensed by Glock
Works with Standard Accessories
Exceptional Gas Efficiency
Cons
Does Not Feature Blowback
Not many aftermarket parts
Not suitable for indoor CQB skirmishes due to high FPS
Final Remarks
Finding the right CO2 airsoft pistol can be daunting. In every player's quest to find the best airsoft pistol you might come across many different platforms, styles, and options. The number they are ordered in doesn't represent if it's the best! Of course, there are other CO2 airsoft pistols that could have made this list. But when you are looking for the best in class, there are no others out there like it. Be sure to check out our website for a wide range of airsoft replicas!