Airsoft Loadout Guide - Getting the Right Gear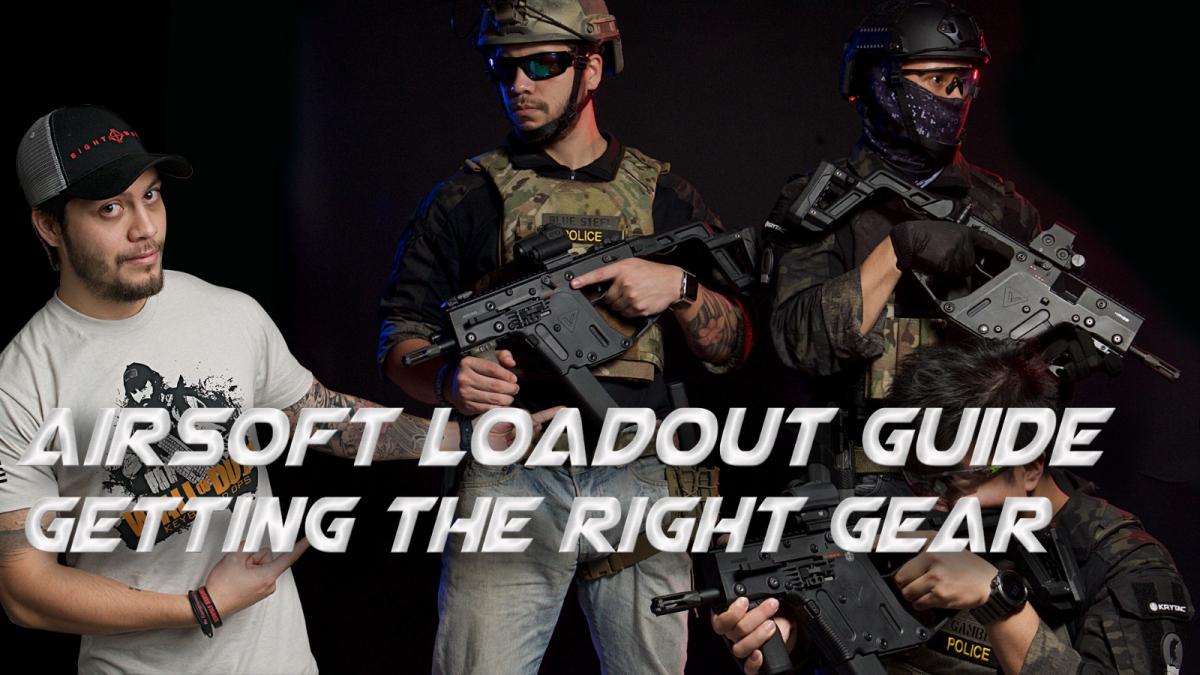 In many cases, equipping yourself with the right gear is every bit as important when it comes to determining the outcome of an airsoft battle as having the right gun. From keeping you safe and comfortable on the battlefield to providing you and your team with a competitive advantage, great gear offers no shortage of benefits. To help you choose the ideal gear for your unique needs and style of play, we'll take a look at an airsoft loadout guide that covers the various pieces of gear that you have available to choose from and the specific role that each one plays in completing your airsoft loadout.
Impression vs Competitive Loadout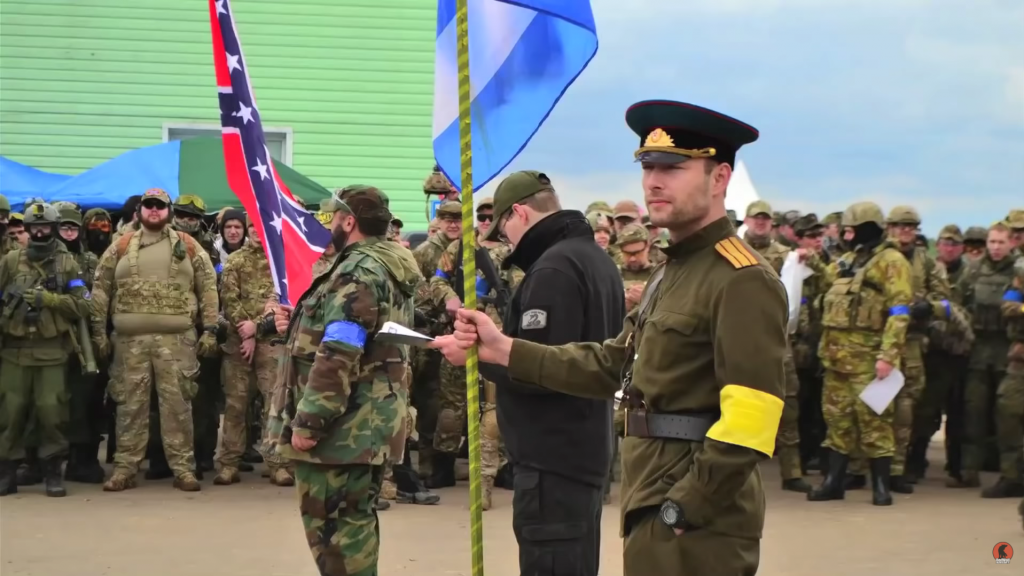 When it comes time to shop airsoft gear, there are two basic routes that you can take: an impression loadout or a competitive loadout. Impression loadouts prioritize aesthetic purposes. For example, if you are participating in an airsoft event that is designed to reenact a classic WWII battle, you may wish to assemble an impression loadout that is complete with clothing and gear that is accurate for the era. For most airsoft game modes, though, a competitive loadout is what you will want. These loadouts feature more modern, tactical-oriented gear that is designed to provide you with a competitive edge. For the purposes of this airsoft loadout guide, we'll be focusing on how to create a competitive loadout.
Essential Gear for Loadouts
A complete and fully competitive airsoft setup includes a variety of different gear. If you would like to choose the gear for your loadout that will put you in the best position to win your battles while at the same time keeping you comfortable and protected, here is the airsoft loadout list you can use as a guide:
Headgear
Headgear serves a dual purpose on the airsoft field. For one, getting hit in the head with a BB isn't always the most pleasant experience. While it's certainly much more important to protect your eyes and face, having a BB bounce off your helmet is going to be much more comfortable than having one hit you directly in the head. In addition to protective purposes and aesthetic appeal, though, headgear also serves as a valuable attachment point for other pieces of gear such as communication devices, flashlights, and - if you're really serious about the sport - night vision optics. For a lightweight and comfortable airsoft helmet that features plenty of convenient attachment points, we recommend the MTEK FLUX helmet.
Outfit/Camo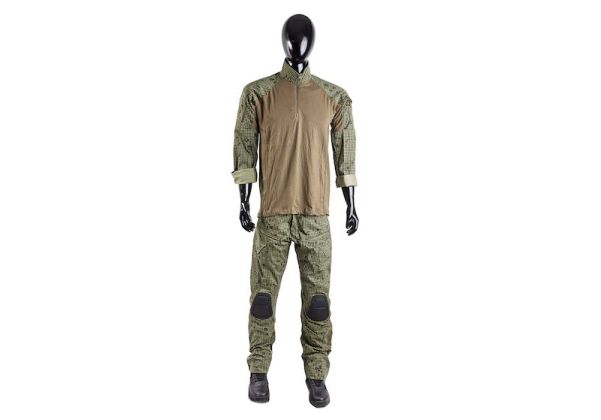 You don't want enemy players to see you coming from a mile away, so camouflaged attire is the way to go. It's also important to choose attire that will offer both flexibility and comfort. Airsoft battles sometimes last several hours and almost always entail quite a bit of physical activity. A good airsoft outfit, therefore, is one that will be lightweight and flexible enough to provide an unimpeded range of motion as well as one that is comfortable enough for all-day wear. Of course, it's also important to match your airsoft outfit to the climate where you will be playing. The ideal airsoft outfit for a summer event in Florida, for example, is going to look much different than the ideal airsoft outfit for an autumn event in Michigan. One well-rounded and versatile airsoft outfit that is great for a variety of conditions and play styles is the FFI Desert Night Camo DNC Gen 4 Combat Set. This pants and shirt set features a 65/35 polyester/cotton that is thick enough to offer protection from BBs while still being plenty lightweight and comfortable in addition to slots for kneepads.
Holsters, Carriers, and Rigs
Carrying your guns and gear into the battlefield without any kind of holster, carrier, or rig is going to be quite a cumbersome task. With even the most lightweight and bare-basic airsoft loadouts, accessories such as these that provide convenient points of storage are going to be a necessity. Starting with holsters, a good holster is a must-have if you are planning on carrying a sidearm. Since holsters come in a variety of different sizes, though, you will need to match your holster to the specific sidearm you are bringing into battle. The Safariland 6354DO ALS Optics Tactical Holster, for instance, is designed to accommodate Glock 17 and Glock 22 model handguns, while the Laylax (Battle Style) Kydex Holster is designed to accommodate the SIG Air M17/M18 GBB pistol.
Once you have a holster for storing your sidearm, it's time to choose a carrier, vest, or chest rig for storing other essential gear such as extra magazines, ammo, and anything else you might want to take into the field. The best tactical vests on the market today are designed to be lightweight and comfortable while also providing plenty of pockets and pouches for gear storage. Another great option to consider is a good chest rig such as the Verrett's Tactical VerTac Wingman Chest Rig, which will provide an abundance of storage in an even more lightweight and comfortable package.
Protective Gear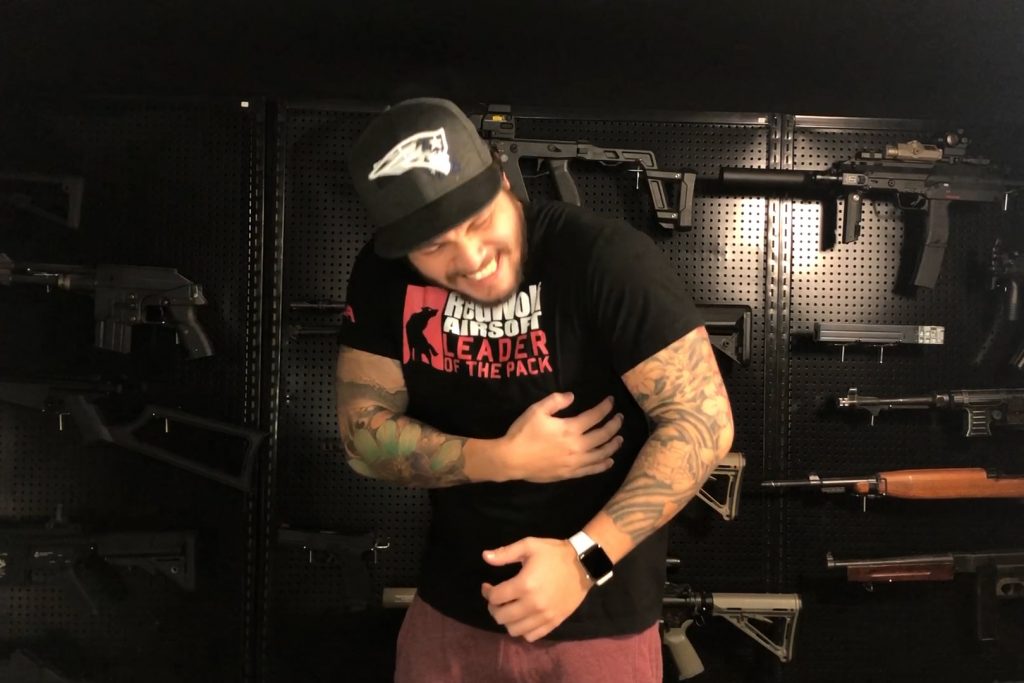 How much do airsoft guns hurt? The answer to this question largely depends on where you get hit. Since keeping your eyes and face protected is a vital part of making airsoft a safe and enjoyable experience, no airsoft loadout guide would be complete without mentioning the importance of face masks and eye protection. The best airsoft masks will offer full-face protection along with a transparent shield for your eyes in a package that is designed to be lightweight and comfortable. In addition to a good facemask, another nice piece of protective gear to own is a pair of quality elbow pads such as the TMC EVA AF Elbow Pad Set. Trust us, if you ever find yourself belly-crawling across a hard surface, you'll be glad you are wearing these. If you would like to keep your entire center of mass (where most people will be aiming) protected from pellet impacts, a plate carrier such as the OPS Rapid Responder Armor Plate Carrier is a great option to consider. This plate carrier can be equipped with lightweight dummy plates such as the WoSport Plastic Dummy Plate for complete center mass protection.
Communication Devices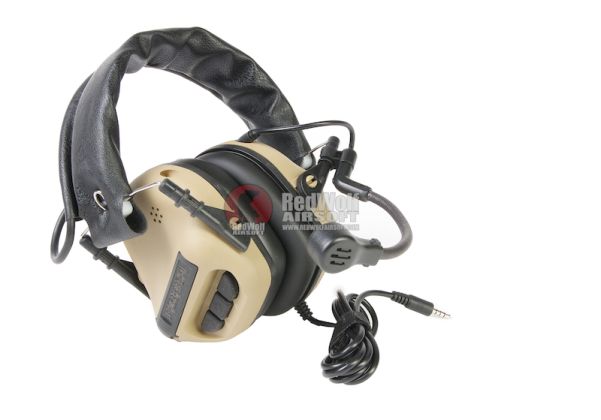 The ability to effectively communicate with your teammates can be a powerful battlefield advantage. Airsoft communication devices come in a variety of different forms, from earpieces to helmets with built-in comms to headsets. One excellent communication device that we personally recommend is the Roger Tech EVO406-UE. This headset offers two-way communication capabilities that are powered by Bluetooth wireless technology, which once paired with a suitable radio will give you the ability to easily communicate with your entire team no matter where they are located on the battlefield.
Other Accessories
In addition to the gear that we've outlined in the above airsoft loadout guide, there are plenty of accessories you may want to add to your airsoft gear loadout. Canteens and hydration systems, for example, are a convenient way to keep yourself hydrated during extended engagements. The Roger Tech 409 Tactical PTT, meanwhile, can connect to all NATO standard headsets and provide you with a microphone for two-way communication. Slings for your shoulder-mounted guns can be incredibly convenient accessories to own, while weapon-mounted accessories such as flashlights, strobes, lasers, and foregrips, can all be useful in certain situations. In the end, there is certainly not a lack of variety to choose from when it comes to deciding your airsoft setup.