REDWOLF AIRSOFT | VOTED BEST AIRSOFT STORE
About Us
We are the oldest and largest Airsoft store since 1998, with offices & warehouses worldwide. Daily express shipments of airsoft guns to the United States, Canada, Latin America, Europe, Asia Pacific, Middle East, SPAN & more. Shop for unbeatable prices on thousands of airsoft guns, and a huge library of accessories, upgrade parts, and factory replacement parts. If you're looking for a bit more performance, our highly skilled technicians can upgrade your equipment to give you the winning advantage! If you're looking for unique looks, we are a certified CERAKOTE applicator and the only overseas partner for world-renowned Cerakote master Hillbilly223.
Questions? Talk to us via our LIVE CHAT bubble in the lower right corner of our website.
Ready to shop? Shop by Model, Shop by Brand, or learn everything you need to know through our Airsoft Blogs. Or read our Frequently Asked Questions if you want to learn more.
Is RedWolf Airsoft Legit?
Yes! We are completely legitimate and have been serving the airsoft community since 1998, making us the oldest and largest airsoft store in the world. We were the first airsoft retailer serving the US airsoft scene before the millennium. Check our Facebook page for over 57,000 reviews from satisfied customers with an average rating of 4.3 / 5.0. Or watch our huge library of reviews on our Youtube channel with approximately 400,000 subscribers. Since 2010, RedWolf Airsoft has won the Best Retailer category every single year in the publicly voted Popular Airsoft Players Choice Awards, the most respected and recognized industry award in Airsoft.
Where Is RedWolf Airsoft Located?
We are an American-owned global airsoft company with offices in 3 countries, including the United Kingdom, Spain, and Hong Kong. Our primary warehouse for online orders is in Hong Kong, the heart of airsoft where the latest and best airsoft products are released before anywhere else in the world. We ship internationally to over 40 countries daily, including the USA, UK, Europe, Canada, Latin America, Middle East, Korea, Japan, Taiwan, New Zealand, and much more. We guarantee safe delivery of your order or your money back. Choose from express shipping or economy shipping.
Does RedWolf Airsoft Ship To The US?
We ship daily to the USA. You can choose by Express, regular airmail, or SureShip - the safest way to ship Airsoft Guns to the USA. We take care of all applicable taxes so you can shop tax-free. We ship to you domestically from our distribution center on the West Coast. SureShip is not available for Hawaii & Alaska. While express & airmail shipments are dispatched daily, our Economy & SureShip options dispatch weekly.
How Long Does RedWolf Airsoft Take To Ship?
For online orders, we pack and ship out within 24 hours on business days. If you place an order on the weekend, we typically get the order shipped out by the following Monday or the next business day. Actual shipping times can vary, especially during special situations like the pandemic or busy holiday seasons. Check here to learn more about shipping times.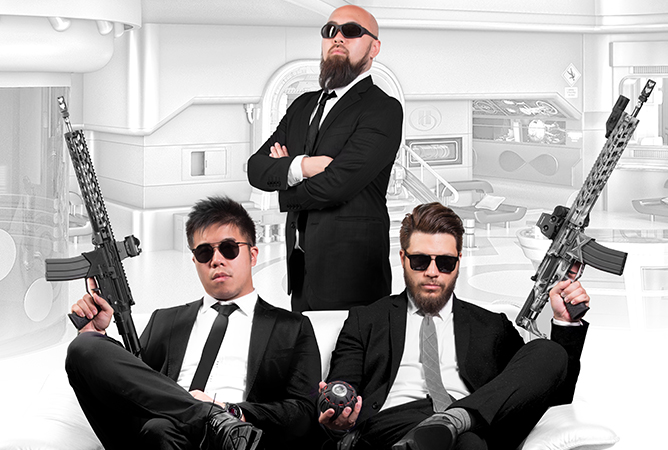 REDWOLF AIRSOFT CONTACT INFORMATION
EUROPEAN OFFICE