Best Spring Airsoft Pistols: 2023 Ultimate Guide | Redwolf Airsoft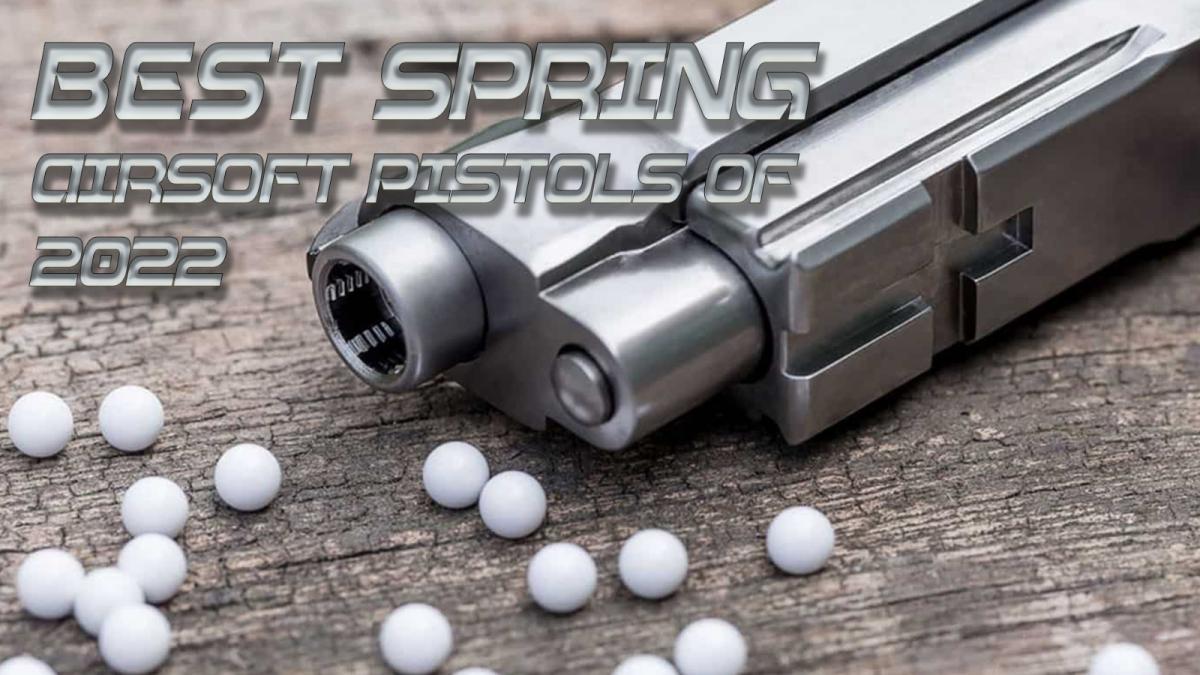 Spring pistols are often forgotten these days among the more exciting gas airsoft pistols. However, they still have a lot to offer to the airsoft world. They can offer a more affordable entry into the hobby, act as great placeholders for collectors and also give gamers a reliable, simple sidearm that is far less affected by weather, dirt, water, etc.
There are still many options available and we are going to look at some of the best right here.....
First up is a personal favorite of ours, the TM P228 !
This compact little pistol is made by Tokyo Marui of Japan so oozes quality despite being constructed from ABS and being a "high grade" version it sports a full sized magazine that holds around 24 rounds. It comes with a very effective fixed hop and is surprisingly accurate. Being a P228 it will fit in most holsters designed for the P228/229 platform and is a very reasonable price.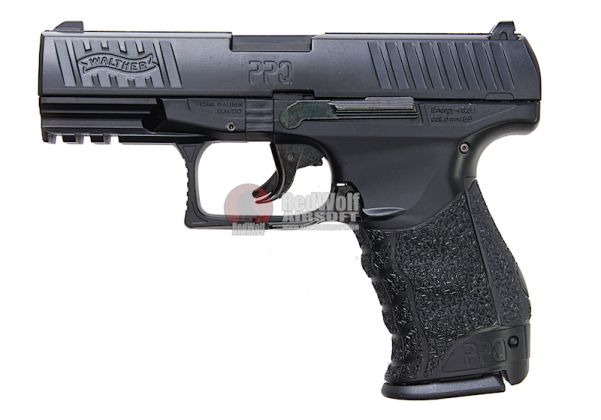 Next up is a very popular pistol in thanks largely to its appearance in bond movies but also thanks to its great ergonomics!
This time the slide is made from metal while the lower is made from ABS. It has a hefty, realistic magazine holding 14 rounds, and being fully licensed by Umarex it has all the markings you would expect to find on this model.
To finish off the PPQ is also very much on the cheaper end for those very budget-minded.
My next pick is a classic pistol with a huge history of use in conflicts, police forces, tv shows, and films. Probably made most famous by 80s action films such as Die Hard and Lethal Weapon as well as appearances in many military films.
This full frame pistol is an all ABS replica from Tokyo Marui in Japan. It features a full sized magazine and a fixed hop. Being a good replica also means it fits inside commonly available holsters for the real pistol.
So this one is most certainly not on the budget end, however, it's on this list because it is quirky, unique and it's the only option for a flintlock pistol in airsoft.
Great for collectors or those creating a role-play or re-enactment kit. It would also be good for someone wanting to turn heads at the game field.
It holds 12 rounds but otherwise lacks in most areas of practicality. However, it looks cool and that's often most of the battle right?
My final pick for the list is one that I think most of you would be familiar with. The Classic 1911 has been around for over 100 years and has served in some way or another in pretty much every conflict in that time. It has seen used in a huge list of films, tv shows, and computer games.
The example we have here is another made by Tokyo Marui in Japan. This model features a full ABS construction, fixed hop up, and full sized magazine.
There is an endless list of holster options at all budgets and the pistol it's is extremely affordable for most.
In Conclusion
The examples I have given are barely scratching the surface as spring pistols have been available from many manufacturers and in many models for over 40 years. However, my advice would be to stick to Tokyo Marui or other well-established brands to ensure the best user experience possible.