GAS BLOWBACK PISTOL
Gas blowback airsoft pistols are most realistic guns in airsoft. They come in many different styles, with most popular real handgun models represented. Gas pistols are often used as sidearms or backup weapons, although full auto models are sometimes used a primary weapons. Use our shopping filter function to view our full catalog of gas blowback pistols for sale, or scroll to the bottom for our top recomendations.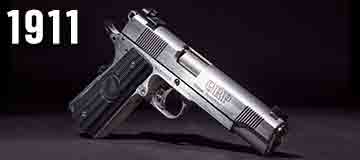 Gas Airsoft Pistol

Gas Blowback comes in a lot of varieties and forms. How a gas blowback airsoft gun works is the gun has a gas reservoir that stores pressurized gas (similar to propane gas) known as top gas/ green gas. Whenever the user pulls the trigger, there will be a knocker that will hit the valve on the gas reservoir, causing it to release a small amount of pressurized gas into the GBB platform; that amount of gas will first push the BB out of the chamber to cause it to fire, and the remaining amount of gas will cause either the pistol's slide or the rifle's bolt to move back so the airsoft gun can load the second round for a follow-up shot. As realistic as the GBB platform is because it uses pressurized gas as a power source, the airsoft gun is quite prone to cold weather, and when shot too fast, a cool-down effect might occur resulting in a significant fps drop. Out of all, the gas airsoft pistol is probably the most popular platform of them all, but there are blowback and non-blowback models. Though there are electric airsoft pistols as well, the majority of the airsofters prefer having gas airsoft pistols as their preferred sidearms since the gas-powered technology for pistol is already at a very reliable stage and is pretty easy to use. The extra realism adds to the gameplay experience, and the mechanical trigger design provides instant trigger response compare to some electric airsoft guns.


What to Look for in a Gas Airsoft Pistols?

If you already decided that you wish to purchase a gas airsoft pistol, then your next move should be to identify your purpose of the pistol (sidearm). Do you seek realism when using your airsoft pistol? Or do you wish to use it as a support/ stealth weapon when your main rifle is not applicable in the given situation (i.e. your sniper rifle)? Because your purpose will decide if you should get a blowback or non-blowback gas airsoft pistol.

Gas blowback pistols are the version preferred version by most airsofters as it is one of the most realistic airsoft guns in the market. The slide cycles when fire, the user must manipulate it like a real gun for it to function properly and each shot fired will give the user a satisfying impulse.

Non-blowback pistols' slide doesn't cycle at all and firing it gives no impulse at all so it makes the overall user experience feel like firing a toy gun from a stationery shop. However, since there are very few moving parts, the pistol is highly efficient in gas consumption and is ridiculously quiet; therefore non-blowback airsoft pistols are quite popular for snipers that wish to tag another airsofter without getting spotted.

Other than blowback vs. non-blowback, another thing to keep an eye out for is aftermarket/ repair parts availability. Some parts within the airsoft pistol will wear over time, so eventually, the user will need to replace/ upgrade said parts. Hence it is highly recommended to look for an airsoft company that has a reputable brand and still has plenty of aftermarket parts for upgrade and repair.


What are Some of the Best Gas Airsoft Pistols?

There are a plethora of options when it comes to gas airsoft pistols, and since everyone is different, it is impossible to find 1 specific model that will cater to every user/ airsofter. So here are a few pistols that we think are some of the best airsoft pistols that are currently in the market:
This style of pistols is great as they have a pretty large gas reservoir, plenty of aftermarket parts for repairs, limitless upgrade potentials, great gas efficiency, and great accuracy out of the box. However, they have a relatively large pistol grip so it may not suit all hand sizes, plastic construction could be fragile when pairs with green gas, and its race gun appearance may not appeal to users that prefer realistic replicas.
The Hi-Capa is known to be the best airsoft pistol for years for its reliability, upgradability, and performance. It is the "go-to" pistol for all competitive shooters for its high round count and reliability accuracy.
The Glock 17 Gen 3 is based on the most popular real steel pistol in the market. It is the first officially licensed Glock airsoft pistol in the market, it has plenty of aftermarket parts for upgrade and repairs, it is ideal for training/ dry firing, and it comes with a metal slide out of the box. But the recoil of this airsoft pistol weakens quite significantly under cold weather, and the majority of aftermarket parts caters to the non-licensed variants as this particular version appeared in the airsoft industry quite late.
Glock is probably the most well-known pistol in the world right now. Many real steel companies offer modifications and upgrades for the real Glock 17 Gen 3. Its popularity is due to how many law enforcement agencies are using this pistol. Hence this a good airsoft pistol for both competitive shooters and milsim airsofters.
The Glock 17 Gen 5 is an improved version of the already popular Glock 17 Gen 3. The Gen 5 comes with a redesigned blowback housing and is more gas efficient than the Gen 3, it comes with ambidextrous controls, integrated flared magwell, and a new hop-up adjustment design. Not to mention this pistol is fully licensed by Glock (the real steel company) and comes with a metal slide. But with the redesigned blowback housing, the availability of aftermarket parts is rather limited as it is now a proprietary design; and some users may not like the enlarged magazine catch/ release of this pistol.
If you'd like to learn more, here is the blog we wrote on 12 Best Airsoft Pistols.
Difference Between Electric and Gas Airsoft Pistol?

As the name indicates, the most obvious difference between electric airsoft pistol and gas airsoft pistol is the power source. Electric airsoft pistols lack realism when firing and it doesn't give the user a tactile feel on each shot they fire, however it is a more reliable platform since it will not be affected by the climate.

Whereas the gas airsoft pistol uses pressurized gas, so the performance will drop under cold weather; but in terms of manipulation, it is a lot more realistic than the electric variant.

To learn more, be sure to read our blog on How Do Airsoft Guns Work!


Gas Blowback Pistol
Gas blowback airsoft pistols are most realistic guns in airsoft. They come in many different styles, with most popular real handgun models represented. Gas pistols are often used as sidearms or backup weapons, although full auto models are sometimes used a primary weapons. Use our shopping filter function to view our full catalog of gas blowback pistols for sale, or scroll to the bottom for our top recomendations.
What is a Gas Blowback Pistol?
Airsoft gas blowback pistols (GBB) are the most popular kind of airsoft gun because they come in many different styles each with their own characteristics. Gas blowback pistols are different from non-blowback airsoft pistols, which has a fixed unmoveable slide and a double action trigger. Gas blowback pistols are extremely realistic with moving slides that cycle to create a recoil effect when fired. The cycling slide allows the gun to cock the hammer automatically on each trigger pull, and also chamber the next BB from the removable magazine for the next shot. Like a real pistol, the slides also lock back when the gun is empty, and many slides can be power-stroked to reload a new BB when a fresh magazine is inserted. The motion of the slide can be quite strong in some guns, creating a noticeable recoil effect that can be sufficiently strong to rattle the shooter's arm all the way up to their shoulders. For those who have fired a .22 caliber pistol, the recoil from a gas blowback pistol can far exceed a real .22 caliber pistol, but also fall far short of a real 9mm or .38 caliber pistol.
Gas blowback pistols are very fun to shoot because of their realistic function. They come in a variety of materials ranging from plastic to full metal, and can shoot semi auto or even full auto. The majority of them have the same external dimensions as their real counterpart, so you can use the airsoft version in a real holster. The most popular full auto gas blowback airsoft pistol is the Umarex Glock 18C Gas Blowback Pistol. Another popular full auto GBB pistol is the KSC M93R and its Robocop variant. If you are a Glock fan, then check out the Glock 17 Gas Blowback Airsoft BB gun pistol, Umarex Glock 19 Gen 4 Gas Blowback Pistol, Umarex Glock 42 Gas Blowback Pistol, Umarex Glock 45 Gas Blowback Pistol, and Glock 19x Green Gas Blowback 6mm BB Pistol Airsoft Gun. They can all be found in our GLOCK airsoft pistol page. For the most realistic Glock airsoft pistol, check out the Umarex Glock 17 GEN 3 Green Gas Airsoft Pistol with steel slide by GHK.
The 1911 airsoft pistol gas blowback is also one of the most famous kinds of GBB pistols with many variations and designs. A variation of the 1911 is the 2011, or commonly referred to as Airsoft Hi Capa, which has a bigger magazine, which in turn holds more gas and therefore offering more stable performance.
For the strange, check out the WE-Tech Galaxy Select Fire Gas Blowback Pistol, specifically the WE-Tech Galaxy 1911 Gas Blowback Airsoft Pistol, which are cross-over pistols between a 1911 lower frame and a Ruger pistol's upper portion.
For something modern, see the new Sig Sauer Gas Blowback Airsoft Pistol M17 and M18, which are used by the US Military as the standard sidearm. Available in both green gas and CO2, these offer excellent performance and are worth being added to any airsoft collection.
Many modern pistols are polymer framed with a metal slide, but if you are looking for a good full metal gas blowback airsoft pistol that has both a metal lower frame and slide, then look for the 1911, Hi Capa or Beretta 92F models. You can find them on this page of pistols filtered by metal material.
On our website, we do not differentiate between gas blowback pistols and non blowback pistols, which is a very niche market with very limited offerings. The benefits of a green gas non blowback airsoft pistol is the high power and stealth that you get, and the most popular is the Tokyo Marui MK23 Airsoft SOCOM Fixed Slide Full Set Green Gas Pistol.
How Do Gas Blowback Airsoft Pistols Work?
Before starting out with GBB pistols, it is very important to understand what they run on. Gas blowback pistols use compressed air, ranging from HFC134a, Green Gas, Red Gas, Black Gas and CO2. Some gas blowback pistols can even be adapted to take HPA through an external tank, and the air is fed in through a hose in the bottom of the magazine. Some of the older GBB pistols made by Japanese brands like Tokyo Marui, Maruzen, Marushin, and Tanaka are designed specifically for the weaker HFC134a gas, although most of them today are now capable of reliably operating on Green Gas, which is the airsoft industry standard. HFC134a is low pressure and is not common or popular at all, unless you are running classic or older guns. Unfortunately, green gas is banned in Japan for environmental reasons, so Japanese market guns must still rely on HFC134a. Red Gas and Black Gas are more powerful and can only be used in GBB pistols that are rated for them. Specificially pistols made by KJ and WinGun can take higher pressure gases like Red and Black. Players who live in colder climates sometimes prefer Red and Black gases since the higher pressure gives the pistols more punch when the magazines cannot be kept warm. But that does not mean that Red and Black gas have better cool-down behaviour than Green Gas. It's safe to say that 98% of all GBB pistols are designed to work with Green Gas, so its common to hear the term "green gas blowback airsoft pistol". There is also a special version of Green Gas that is called Winter Gas. This gas is lower pressure than regular Green Gas, but it was specifically engineered to work in colder weather with less cool-down.
If you have read about Green Gas for airsoft guns on Japanese websites, be extremely careful since Green Gas in Japan refers to CO2 or HPA. Most airsoft websites outside of Japan are consistent with the use of the term Green Gas, which is essentially propane gas. Red and Black gas are also propane but with a higher pressure formula. Some GBB pistols are designed specifically to use 12g CO2 cartridges and these often offer more recoil and higher power. And yet there are some GBB pistols that can use both Green Gas magazines and CO2 magazines, making them dual power. One example is the RWA Nighthawk Custom Warhawk pistol, and most of the KJ 1911 green gas and CO2 dual powered pistols. Dual power pistols means you get the best of both worlds; the convenience of green gas with the power of CO2 for cooler weather.
Compressed gas does not like cold weather because it causes the gas to contract and lose pressure. The same applies to gas blowback pistols, which operate best in warm and hot weather when the green gas or CO2 will be at its highest pressure. If you are playing in winter, keep your spare magazines close to your body so that they can stay warm. Cold magazines will result in very weak shots and you may not even be able to shoot an entire magazine worth of BBs even on a full charge of gas.
Gas or CO2 is usually stored inside a gas reservoir inside the pistol's full size removable magazines. For CO2 pistols, the magazine holds the 12g CO2 cartridge entierly within its housing, and a big scew on the bottom of the magazine allows you to push the CO2 cartridge upward into the magazine that pierces it and allows CO2 to flow. In the case of gas pistols, you can charge gas into the magazine through a fill valve that is usually at the bottom of the magazine. Some gas pistols have a magazine base plate that can slide out of the way to reveal the fill valve. When returned to its original position, the fill valve is concealed and makes the pistol look like a real gun.
When the trigger on a loaded airsoft pistol is pulled, a pin strikes another valve on the magazine, which then allows the compressed gas to flow up through an outlet in the top of the magazine and into the pistol's main blowback unit. The blowback unit sits inside the slide, and houses a piston and cylinder that is expanded when the gas enters. Some of the gas is routed forward onto the BB that is sitting inside the barrel of the gun and is fired out. The remaining gas is used to move the slide back and cycle the gun, thereby cocking the hammer and then loading the next round into the chamber for the upcoming shot. This mechanism is identical to a real pistol's cycling action. On most pistols, the slide will lock back when all BBs from the magazine have been expended.
It's important to note that as you fire a gas pistol, the gas in the magazine is allowed to expand when it is released, thereby cooling down the magazine. This behavior is governed by the laws of physics, and as the magazine temperature goes down, so does the pressure of the remaining gas sitting inside of it. As you wait a bit of time, the temperature will gradually rise and along with it the internal pressure of the gas. If you rapid fire a GBB pistol for many consecutive shots, the magazine may get so cold that the gun refuses to fire. You will notice that the slide starts to cycle slower and weaker, with the power of BBs reducing drastically and dropping before they hit your intended target. This is completely normal, and it is often referred to as the "cool down" effect. Hence, GBB pistols do require some discipline when shooting. If you are shooting full auto, try to shoot in short bursts to avoid the cool-down effect from completely crippling your pistol. When shooting in semi auto, its alright to fire off 2-3 rounds rapidly, but avoid shooting 10-20 rounds very quickly without pausing. The behavior of each pistol varies so you will need to experiment with the pistol you choose to find the optimal balance.
Do Gas Blowback Pistols Come With CO2?
No, airsoft pistols do not come with green gas or CO2 in the box. These are all sold separately. You can purchase airsoft CO2 cartridges here. One 12g cartridge typically is good for 30 - 60 shots, depending on the model. Not all 12g CO2 cartridges are created equal so make sure you use a reliable brand. Luckily, we only carry the brands that we have tested and are confident they will maximize the performance of your airsoft pistol.
Do Gas Blowback Pistols Have Hop Ups?
Most GBB pistols have hop up units, although not all of them are adjustable. Some have fixed hop up units where the hop up bucking is fixed in place, and you are expected to use a particular weight of BB with the gun to get the intended performance. Most modern GBB pistols have adjustable hop up that allows you to fine tune the position of the hop up bucking. The benefit of an adjustable hop up is you can fine tune the gun to use different brands and weights of BB. The hop up bucking is essentially a small piece of rubber that pushes down on the top of the BB when it travels through the barrel. It imparts a backspin on the BB, much like how a golf or tennis ball is spun as it travels through the air to help it counter gravitational effects. A heavier BB will need the hop up bucking to push down a little harder as compared to a lighter BB.
A good hop up will allow airsoft guns to shoot very far, and Tokyo Marui is most famous for having the best factory grade hop up. Tokyo Marui pistols are designed for the Japanese market, which mean they need to comply with the restrictive power regulations limiting them to 0.98 Joules (around 300fps using 0.2g BB). This led Tokyo Marui to engineer the most efficient hop up that allows their pistols of relatively modest power to shoot much longer distances than their FPS rating would indicate. FPS refers to the velocity of the BB fired from the pistol, measured in feet-per-second. Airsoft FPS ratings are universally measured using a 0.2g 6mm plastic BB.
Do Gas Blowback Pistols Have Recoil?
Yes, all gas blowback pistols offer some recoil impulse to varying degrees. The degree of recoil you feel will depend on the gas you use, and the weight and mass of the pistol components that are cycling backward.
A niche class of GBB pistols with partially cycliing slides that are increasingly being referred to as Partial Gas Blowbacks (PBB) offer the least sensation of recoil because the small piece that cycles is very small and light. Pistols with metal slides also offer a spectrum of recoil sensation. Some pistols that have lighter diecast slides will not have such a strong sensation of recoil, while higher quality guns with heavier metal slides or even steel slides will generate a lot more recoil. If you are looking for the GBB pistol with the strongest recoil that is considered the most realistic gas blowback airsoft pistol, consider the RWA Nighthawk Custom GRP Airsoft CO2 Pistol that is full steel and operates on CO2, or the more affordable RWA Nighthawk Custom Warhawk Airsoft Pistol which is based on the same internal design but with cast components instead of steel. The most popular co2 gas blowback airsoft pistol is the KWC 1911, which are also renowned for their strong recoil at a reasonable price. GBB airsoft Desert Eagle pistols also generate huge recoil thanks to their massive and heavier slides, and also big magazines which house a larger gas reservoir.
Which is Better: Gas Blowback or Electric Pistol?
Gas blowback pistols are by far more popular than electric pistols and this shows simply by looking at the available options from leading manufacturers. The electric pistol concept was invented by Tokyo Marui, and they still make the best electric pistols, which are called Automatic Electric Pistols (AEP). Using rechargeable batteries, they operate using a series of ratioed gears that compresses a main internal spring to generate power. While AEP pistols benefit from not having any cool-down effects as explained above, the size limitations of a pistol means that the internal components cannot generate any significant power. AEP slides do not move so there is no recoil or visual rewards from shooting an AEP, making them much less engaging to shoot than gas blowback pistols. Some of the most popular AEPs include the Tokyo Marui HI CAPA AEP Pistol and the Tokyo Marui USP AEP Pistol. Please be aware that Tokyo Marui AEP pistol battery chargers are only rated for 110v power outlets so if you live in a 220v or 240v country, you will need to plug the charger into a transformer.
In terms of firepower, AEP pistols cannot shoot as quickly as GBB pistols in either semi or full auto mode.
Overall, we would recommend Gas Blowback pistols hands-down for a much more fun and rewarding experience.
How Long Does The Gas Last in Blowback Pistols?
There is no definite answer and it varies from pistol to pistol. The key limiting factor is the size of the gas reservoir, and this is usually directly proportional to the size of the removable magazine. Larger pistols tend to have larger magazines, which can hold more gas. Most GBB pistols are designed so that one full charge of gas can shoot out all the BBs in the magazine, although one exception is the 1911 airsoft pistols. 1911 pistol magazines are very slim and small, which means that they are unable to hold a large amount of gas. In cooler climates or during rapid fire, they may have difficulty completely finishing off one magazine full of BBs on a single gas charge.
On average, a full charge of gas on a warm magazine will get you 25 - 100 rounds before the pistol becomes so weak that it cannot cycle anymore. Some pistols like the RWA EXA Glock Airsoft pistol can shoot over 80 rounds on a single charge of green gas!
What is a Best Gas Blowback Airsoft Pistol?
Tokyo Marui Hi Capa 5.1 gas blowback pistol is widely recognized as the best gas blowback airsoft pistol, which has several variants including a shorter Tokyo Marui Hi-Capa 4.3 gas blowback airsoft pistol. Specifically the Tokyo Marui Hi Capa 5.1 Gold Match is the most popular of all thanks to its stylish color scheme. Despite offering a plastic slide and lower frame, with a metal mid frame, this pistol offers the best overall performance even in cold weather, and enjoys the largest library of aftermarket parts. It is so good that most competitive airsoft shooters in Action Air competitions use the Tokyo Marui Hi Capa as a base model pistol before they perform customizations
If you are on a budget and want a cheap gas blowback airsoft pistol that is good, then you can't go wrong with the Action Army AAP 01 for less than $100. It's technically a PBB Partial Blowback but is great value for money.
How to Clean a Gas Blowback Airsoft Pistol?
Gas blowback pistols are typically used as a sidearm or backup handgun to a primary rifle, so they are usually not going to get too dirty. However, periodic lubration of an airsoft pistol is needed to keep it in good working order, and the lubrication oil can attract dust and other unwanted materials sticking to the gun. You should wipe down the gun and remove any accumulation of oil from any part of the gun. The inner barrel is also prone to accuring dirt so use a barrel cleaner to clean in the side, and to also keep the hop up unit clean. Magazines are sometimes dropped on the ground during reloads, so make sure remove any small rocks or sand inside the magazine before you insert them back in the gun. Any foreign objects introduced into the blowback unit or hop up chamber of the pistol can damage it.
Read our blog article on How To Clean Your Airsoft Gun.
How to Lube a Gas Blowback Airsoft Pistol?
Make sure you buy a small bottle of silicone spray to periodically keep your moving parts lubricated. There are many small rubber O-rings on a GBB pistol, and it is important to keep those lubricated well, especially in drier climates. A dry O-ring may harden and crack, reducing their ability to keep a tight seal. The result is that your magazines may leak, or the pistol may not fire properly.
Read more from our blog article How To Maintain Your Airsoft Gun.
Is it Fine to Leave Gas in a Blowback Pistol?
Some players like to keep their GBB pistols charged and ready to shoot at any instant, mimicking the readiness of a real pistol. But it's not a good idea and we will explain further. It is generally fine to leave HFC134a or green gas in your airsoft pistol for a short period of time. Leaving gas magazines fully pressurized with gas puts unnecessary strain on the valves and O-rings that are keeping a tight seal. The rubber O-rings may eventually give away under stress and cause your magazines to leak. Red Gas, Black Gas and CO2 have considerably higher pressure, and the same components mentioned above will likely fail prematurely for the same reasons. For the same reasons, keeping fully gassed magazines in a hot car may cause the gas to expand to the point that components will fail within the magazine.
Another big reason not to keep gas in your GBB pistol is that it is akin to keeping a loaded gun around the house. An unknowing person may randomly pick up your GBB pistol and fire it accidentally, causing unintended injuries. Keeping fresh 12g CO2 cartridges in your GBB pistol is the most dangerous because of the extremely high pressures involved. There have been cases reported where a player forgot about a CO2 cartridge in their magazine and proceeded to unscrew the base plate to install a new one before a game. The old one was fully pressurized and flew out of the gun like the missle and struck the player in the forehead, seriously injuring him and resulting in hospitlization. Such an accident can kill a younger person so 12g CO2 cartridges should be handled with extreme care and used under adult supervision.
How to Increase FPS on Gas Blowback Pistol?
Before you make any physical modifications to your GBB airsoft pistol, first make sure you are getting the most out of it by using the best BBs and gas. BBs come in slightly different sizes even though they are all described as 6mm in diameter. In reality, they are in the vicinity of 5.93mm to 5.95mm, while the inner barrel diamter of most airsoft guns vary from 6.05mm - 6.08mm. Astute readers can immediately see that there is a 0.1mm gap between the BB and inner barrel, which can lead to air leaks that rob you of power. The reason that manufacturers build in this safety gap is because not all BBs are perfectly round, and some lower quality ones may even has seamlines that catch on the inner surface of the barrel. Getting a good quality BB that is completely round will enhance the power levels of your pistol, as well as accuracy.
If you want more power, then consider getting a tighter tolerance precision inner barrel at 6.03mm or even 6.01mm, but make sure you only use top quality BBs. Using poor quality BBs that are not completely round in a tight bore 6.01mm barrel may jam the BB inside. You may also consider upgrading your hop up bucking or unit for a better seal. Wherever you lose air seal, you are going to lose power, and factory units have a slight tolerance built into them to keep the gun from jamming. But you can experiment with aftermarket components that offer tighter tolerances for more power, but then you may have to upgrade a lot of other parts to keep the components all working in tune with each other.
Longer barrels can also allow the BB more time to accelerate before leaving the gun, creating more power. Some players install a longer inner barrel, and hide the protruding portion inside a mock suppressor. This is easily done on pistols that come with a threaded barrel, but on pistols that do not have one, you may need to get an aftermarket barrel installed.
You may also install a higher performance nozzle to increase airflow to the BB. A bigger pocket of air will generally create more power for the BB. There is no set formula since all GBB pistols vary slightly but these are the main areas to explore.
Can You Play Airsoft with Only a Gas Blowback Pistol?
Yes many players often play with only a pistol because they are lighter and offer much greater maneuverabiilty. Playing with only a pistol is also more challenging and fun. There is great joy in taking out rivals equipped with rifles who struggle to control their long weapons in tight spaces while you zip over and tap 2 BBs in their side before they can even turn around. GBB pistols make for great primary weapons in indoor / CQB play, but may get outgunned in large outdoor fields. GBB pistols have shorter barrels and in generally cannot deliver the same range as a full size rifle.
If you are keen on using a pistol as your primary weapon, consider a full auto GBB pistol like the Umarex Glock 18C Gas Blowback Pistol or a pistol carbine like the G&G Armament SMC-9 Gas Blowback Pistol Caliber Carbine.
Who Makes The Best Gas Blowback Airsoft Pistols?
Tokyo Marui is widely considered to make the best gas blowback airsoft pistols. Check out the full line of Tokyo Marui pistols.