Umarex Glock 17 Gen 3 Green Gas Airsoft Pistol (by VFC)
Fully Licensed by Umarex (Elite Force) & GLOCK INC
Patterned After the Gen 3 Pistol
Metal Slide
Licensed Glock Markings
Comes with a 23 Round Gas Magazine
Compatible only with Umarex (Elite Force) Glock 17 Magazines
SHIPS IMMEDIATELY MAP PROTECTED
The Glock 17 is the original 9x19mm Parabellum model, with a standard magazine capacity of 17 rounds, introduced in 1982. Several modified versions of the Glock 17 have been introduced. This Glock pistol is one of the most widely used and easily recognized pistols as this particular Glock is patterned after their Glock 17 Gen 3 model. In 1998, the pistol frame was further modified (from the previous generations) with an accessory rail (called the "Universal Glock rail") to allow the mounting of laser sights, tactical lights, and other accessories. The thumb rests on both sides of the frame and finger grooves on the front strap was added. Glock pistols with these upgrades are informally referred to as (early) "third-generation" models. Later third-generation models additionally featured a modified extractor that serves as a loaded chamber indicator, and the locking block was enlarged, along with the addition of an extra cross pin to aid the distribution of bolt thrust forces exerted by the locking block. This cross pin is known as the locking block pin and is located above the trigger pin.

The airsoft Glock 17 Gen 3 faithfully replicates the same features externally. The Umarex (Elite Force) airsoft Glock 17 Gen 3 works on regular green and fires with a crisp, fast cycle. The added benefit of this being a product fully licensed by Umarex (Elite Force) and Glock is that it can also work with many other accessories designed for Glocks such as weapon lights, holsters, etc. without having to worry if your pistol is to spec.

Being a product fully licensed by Umarex (Elite Force) and Glock, all the corresponding markings are the same as what you will find on the real firearm.
Check out more Airsoft Guns
Magazine Compatibility:
Umarex (Elite Force) Airsoft Glock 17 Series Gas Magazines
Umarex (Elite Force) Airsoft Glock 18C Series Gas Magazines
Umarex (Elite Force) Airsoft Glock 19X Series Gas Magazines
Umarex (Elite Force) Airsoft Glock 45 Series Gas Magazines
RWA Agency Arms EXA Gas Airsoft Magazines
Includes:
x1 Umarex Glock 17 Gen 3 Green Gas Airsoft Pistol (by VFC)
x1 Magazine
x1 User Manual
Still unsure about which Glock is best for you?
Head over to our Blog section and read up on what we think are the Best Airsoft Glocks available today.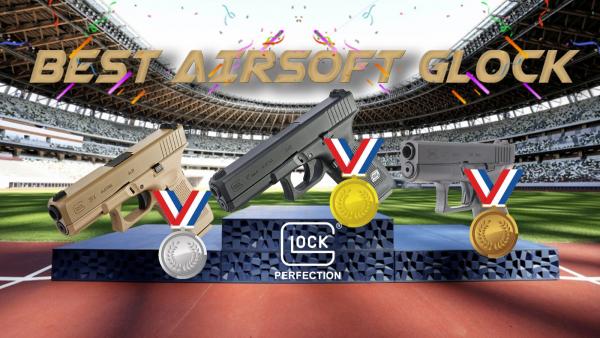 Specifications

| | |
| --- | --- |
| Platform | GAS |
| Brand | Umarex |
| Color | Black |
| Originating Armory | GLOCK |
| Replica Type | PISTOL |
| Model | G SERIES |
| Capacity (rds) | 23 |
| Power (fps) | 345 |
| Power Source | Green Gas / Top Gas |
| Shooting Mode | Semi Auto |
| Blowback | Yes |
| Hop-up | ADJUSTABLE |
| Net Weight (kg) | 0.66 |
| Length (mm) | 200.0 |
| Content Included | Umarex Glock 17 Gen 3 GBB Pistol (by VFC) |
| Material | Metal |
Write Your Own Review
Jessica Albach
Fast Shipping and Good Quality
I was looking to get my boyfriend a pistol for his birthday and after doing a bit of research and watching some YouTube videos, I decided to get him this one. I got his pistol quite quickly and he was really really happy about it, he uses it all the time and loves it!
Nick Burnum
Great pistol
Wanted a glock as my first pistol and read a lot of reviews that said this is a good first gun so I got it. Redwolf got it to me very fast despite all this covid craziness. in fact redwolf seems to deliver faster than some of the other US retailers i use here, which is mind-boggling. I love the recoil on this thing and it's pretty snappy. Great gun.