Special Price
$135.99
Regular Price
$159.99
Price
Umarex Glock 45 GBB Airsoft Pistol (by VFC)
Fully licensed by Umarex (Elite Force) & GLOCK INC
Patterned after the Glock 45 (Gen 5) Pistol

Metal Slide

Licensed Glock markings

Updated Front and Rear Slide Serrations
SHIPS IMMEDIATELY MAP PROTECTED
The Glock 45 is essentially a black-colored version of the Glock 19X that incorporates Glock's Gen 5 features catered for police use. The Glock 45 features a Glock 17-sized grip with a Glock 19-sized slide with front slide serrations. Unlike the Glock 19X, the Glock 45 features a flared magazine well like on the other Gen 5 Glocks, but without the half-moon cut at the front of the magazine well.

The Umarex (Elite Force) airsoft Glock 45 faithfully replicas the same features externally. The airsoft Glock 45 works on the regular green as and fires with a crisp, fast cycle. The added benefit of this being a product licensed by Umarex (Elite Force) and Glock is that it can also work with many other accessories designed for actual Glocks such as weapon lights, holsters, etc. without having to worry if your airsoft pistol is up to spec. Most importantly, the internals are the same as the Umarex (Elite Force) airsoft Glock 17 Gen 5 which most notably features the latest system that boasts incredible recoil impulse, easy-to-adjust hop-up, and extreme gas efficiency!

Being a fully licensed product by Umarex (Elite Force) and Glock, all the corresponding markings are the same as what you will find on the real firearm.
Check out more Airsoft Guns



About Umarex (Elite Force):

UMAREX (Elite Force) is the world's largest manufacturer of over-the-counter firearm replicas and the largest importer of air guns in Europe. Founded in 1972, the mid-sized company is now run by the second generation of the two founding families. It has approximately 1,000 employees worldwide. The key to the company's success has been the acquisition of licenses to build replicas of well-known weapons, which then can be sold without restrictions. Umarex (Elite Force) currently holds licenses for the brands like Beretta, Browning, Colt, Heckler & Koch, Ruger, Smith & Wesson, and IWI...


Includes:

x1 Umarex Glock 45 GBB Pistol (by VFC)
x1 23 Round Gas Magazine
x1 Manual
Information Video by Umarex (Elite Force) in German:
Still unsure about which Glock is best for you?
Head over to our Blog section and read up on what we think are the Best Airsoft Glocks available today.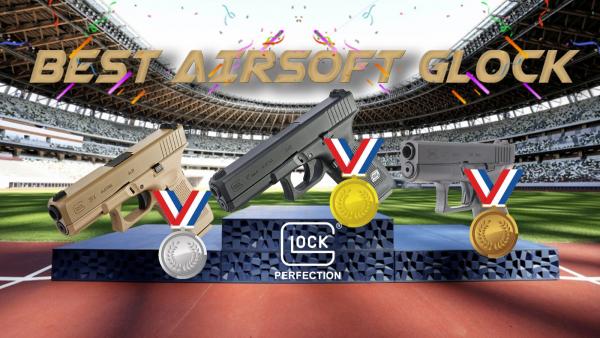 Specifications

| | |
| --- | --- |
| Platform | GAS |
| Brand | Umarex |
| Color | Black |
| Originating Armory | GLOCK |
| Replica Type | PISTOL |
| Model | G SERIES |
| Capacity (rds) | 23 |
| Power (fps) | 345 |
| Power Source | Green Gas / Top Gas |
| Shooting Mode | Semi Auto |
| Blowback | Yes |
| Hop-up | ADJUSTABLE |
| Net Weight (kg) | 0.66 |
| Length (mm) | 200.0 |
| Content Included | Umarex Glock 45 GBB Pistol (by VFC) |
| Material | Metal |
Write Your Own Review
Ronald Ryan
Training Tool
I have a real glock and due to COVID it's been hard to do any kind of training at the local range for a number of reasons. I saw this pistol come out and thought I would give this airsoft one a try and i am very impressed! I can finally do some basic training drills and feel some recoil and shooting impulse instead of just dry firing and manually cycling my real firearm. Not to mention it works with my glock 19x holster i own