Special Price
$119.99
Regular Price
$139.99
Price
Umarex Glock 42 GBB Airsoft Pistol (by VFC)
Sub-Compact Form Factor
Fully Licensed Pistol from Umarex (Elite Force) & Glock
Satisfying Recoil and Fast Cycling
Compatible Only with Umarex (Elite Force) / VFC Glock 42 GBB Pistol Magazines
Flush Fit Magazine
SHIPS IMMEDIATELY MAP PROTECTED
The Glock 42 is a sub-compact pistol designed to be one of the best if not THE best CCW (Conceal Carry Weapon) you can own. In the real steel world, the Glock 42 and its bigger brother the Glock 43 (the same size just chambered in 9mm) have been touted as the go-to when concealed carry is essential.
Being a single stack form factor (rounds are stacked straight down instead of staggered) the gun is incredibly thin and comes in at 20mm or under an inch in width. Being so thin, the weight is also greatly reduced as well, once again making it a great companion for users that prioritize everyday carry-in concealment.
The airsoft Glock 42 is fully licensed by Umarex (Elite Force) & Glock and comes with a decent 10-round capacity in its flush magazine (Extended magazines are available to be purchased separately. For its small form factor, the felt recoil is very impressive and the cycling is very snappy. The frame of the pistol feels like a hybrid between and Glock Gen 4 and a Glock Gen 5 as it features a frame very similar in style and texture to the Glock Gen 5 but it features the recoil spring and rod found in the Gen 4 airsoft Glocks. The hop-p is adjusted the same way as the airsoft Glock Gen 3 by removing the slide.
Please note that Redwolf Airsoft does not condone the concealed carrying of an airsoft gun.
Check out more Airsoft Guns
Magazine Compatibility:
Umarex (Elite Force) / VFC Glock 42 GBB Pistol Magazine
Includes:
x1 Umarex Glock 42 GBB Pistol (by VFC)
x1 10-Round Magazine (Flush Fit)
x2 User Manual
Still unsure about which Glock is best for you?
Head over to our Blog section and read up on what we think are the Best Airsoft Glocks available today.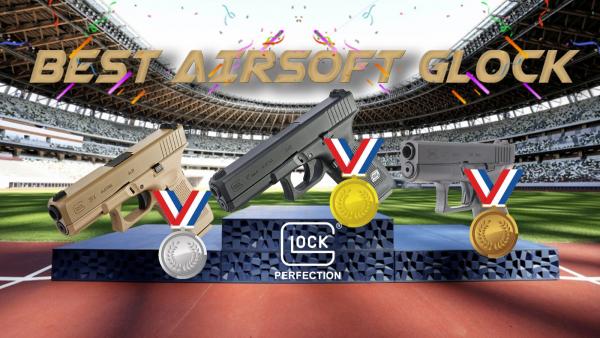 Specifications

| | |
| --- | --- |
| Platform | GAS |
| Brand | Umarex |
| Color | Black |
| Originating Armory | GLOCK |
| Replica Type | PISTOL |
| Model | G SERIES |
| Capacity (rds) | 10 |
| Power (fps) | 280 |
| Power Source | Green Gas / Top Gas |
| Shooting Mode | Semi Auto |
| Blowback | Yes |
| Hop-up | ADJUSTABLE |
| Net Weight (kg) | 0.43 |
| Length (mm) | 155.0 |
| Content Included | Umarex Glock 42 GBB Pistol (by VFC) |
| Material | Metal |