Umarex Glock 19X CO2 Airsoft Pistol (Fixed Slide)(by Wingun) - 6mm Version
Fully Licensed by Umarex (Elite Force) & Glock
Real Size Metal Slide and Barrel
Fixed Slide for Optimal Efficiency
CO2 Powered
Good for 370FPS Using 12g CO2 Capsules
Removable Magazine
SHIPS IMMEDIATELY MAP PROTECTED
The Umarex (Elite Force) Airsoft Glock 19X is an airsoft Glock that is designed with gas efficiency in mind. This airsoft Glock 19X is fully licensed by Umarex (Elite Force) and feels the exact same as the green gas version except that this is a fixed-side airsoft pistol and the slide cannot be racked. Being a non-blowback airsoft pistol powered by CO2, it has a higher FPS and works exceptionally well in colder or "adverse" climates.
The CO2 cartridge can be installed by lifting the back strap and it has an integrated screw and turn lever at its base to help you sit the cartridge in place and puncture it.
In terms of operation, the Umarex (Elite Force) Airsoft Glock 19X works just the same as others with all the controls placed in the same respective locations it does however feature an additional safety switch under the accessory rail.
Do note that due to this pistol being a fixed slide airsoft pistol, it fires in "double-action" meaning with each trigger pull it pulls back the hammer and strikes the release valve to release gas to propel the BB out of the inner barrel. This causes the trigger pull to be slightly longer than its green gas counterparts.
Check out more Airsoft Guns
Magazine Compatibility:
Umarex (Elite Force) Airsoft Glock 19X CO2 Fixed Slide Magazine
Includes:
x1 Umarex Glock 19X CO2 Airsoft Pistol (Fixed Slide)(by Wingun) - 6mm Version
x1 15-round Magazine
Still unsure about which Glock is best for you?
Head over to our Blog section and read up on what we think are the Best Airsoft Glocks available today.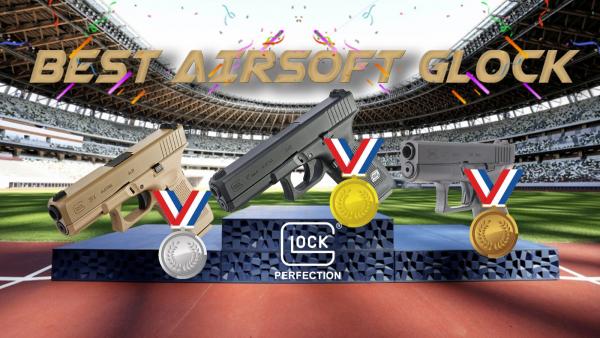 Specifications

| | |
| --- | --- |
| Platform | CO2 |
| Brand | Umarex |
| Color | Brown |
| Originating Armory | GLOCK |
| Replica Type | PISTOL |
| Model | G SERIES |
| Capacity (rds) | 15 |
| Power (fps) | 400 |
| Power Source | CO2 |
| Shooting Mode | Semi Auto |
| Blowback | Yes |
| Hop-up | ADJUSTABLE |
| Net Weight (kg) | 0.56 |
| Length (mm) | 190.0 |
| Content Included | Umarex Glock 19X Co2 Fixed Slide Pistol (by Wingun) - 6mm Version |
| Material | Metal |