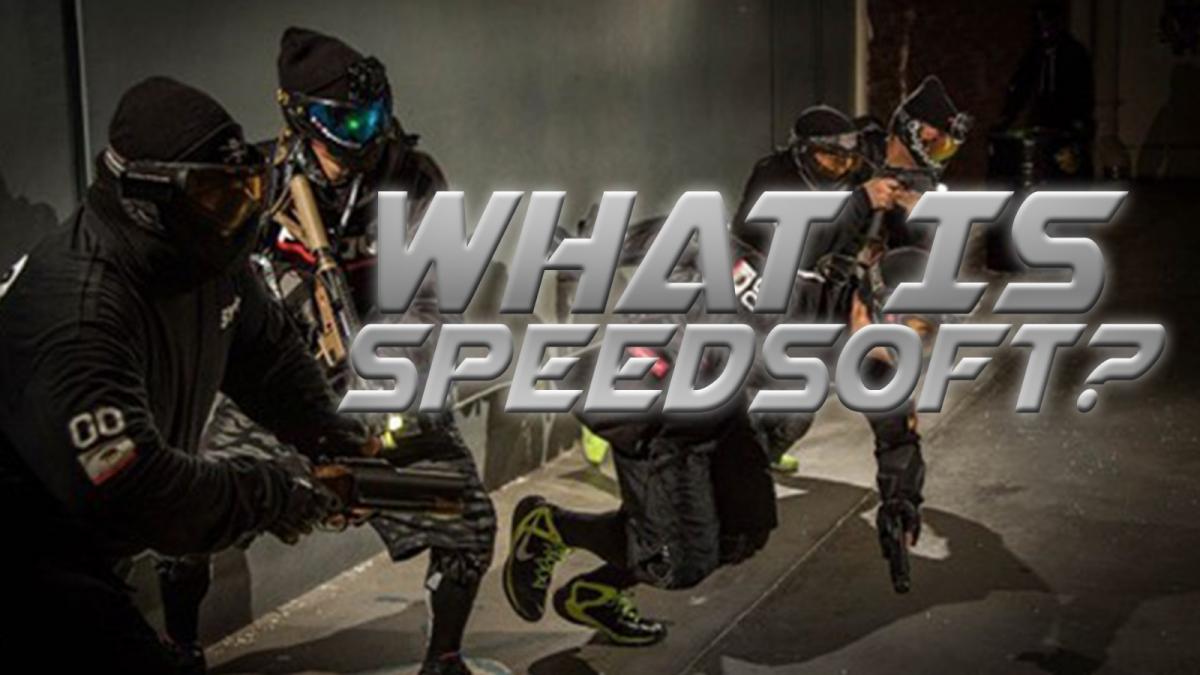 One of the best things about the sport of airsoft is the fact there are a wide variety of exciting game modes to choose from. For those who've grown weary of milsim and are looking for something fresh and new, Speedsoft is one great option that is quickly gaining popularity in the airsoft community. Speedsoft is a fast-paced, competition-oriented game mode designed to maximize the action and create plenty of close-quarter engagements, making it an ideal game mode for anyone wanting to ramp up the adrenaline and create a more video-game-like combat experience.
In this article, we'll take a close look at the rules of Speedsoft, how it differs from other airsoft game types, and how to choose Speedsoft clothes and a Speedsoft loadout that will optimize your results in this electric new game mode.
How to Play Speedsoft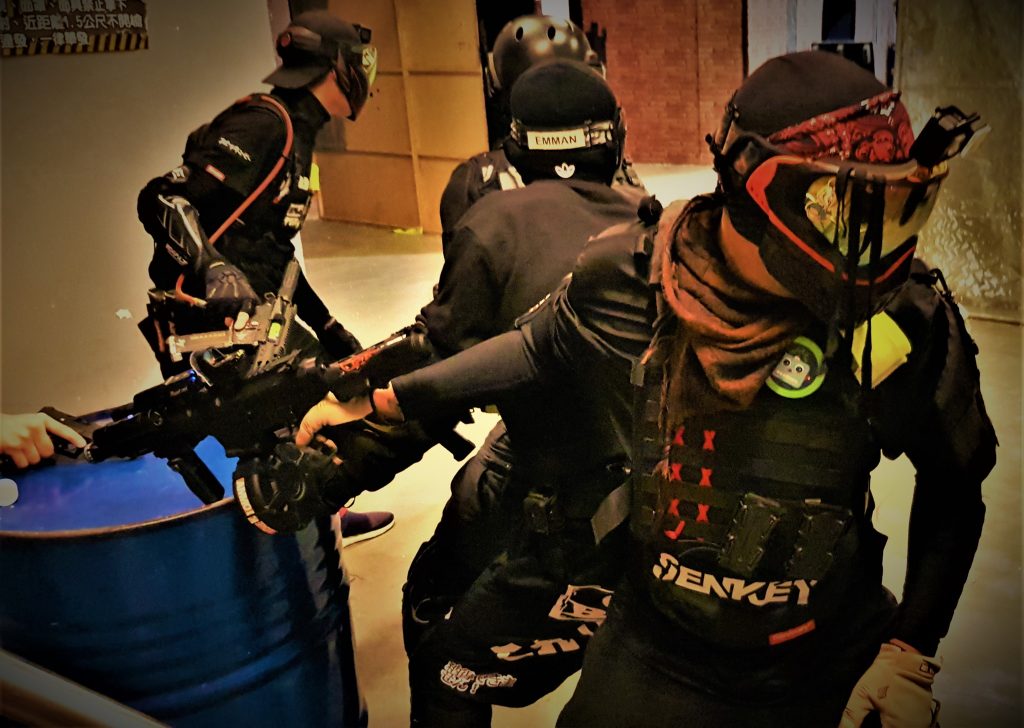 In many ways, Speedsoft is more similar to paintball skirmishes than the realism-focused, marathon-like battles of most MilSim airsoft games. Speedsoft entails separating teams into a tournament-style bracket before matching them up two teams at a time in a close-quarters skirmish that typically only lasts about 4-5 minutes. Once the winning team has completed their objective, they advance to the next stage of the tournament to face off against another winning team. This process is repeated until only one team is left standing to be crowned the Speedsoft tournament winners. Given that Speedsoft is always played on teams, finding and starting an airsoft team is an important part of enjoying the game.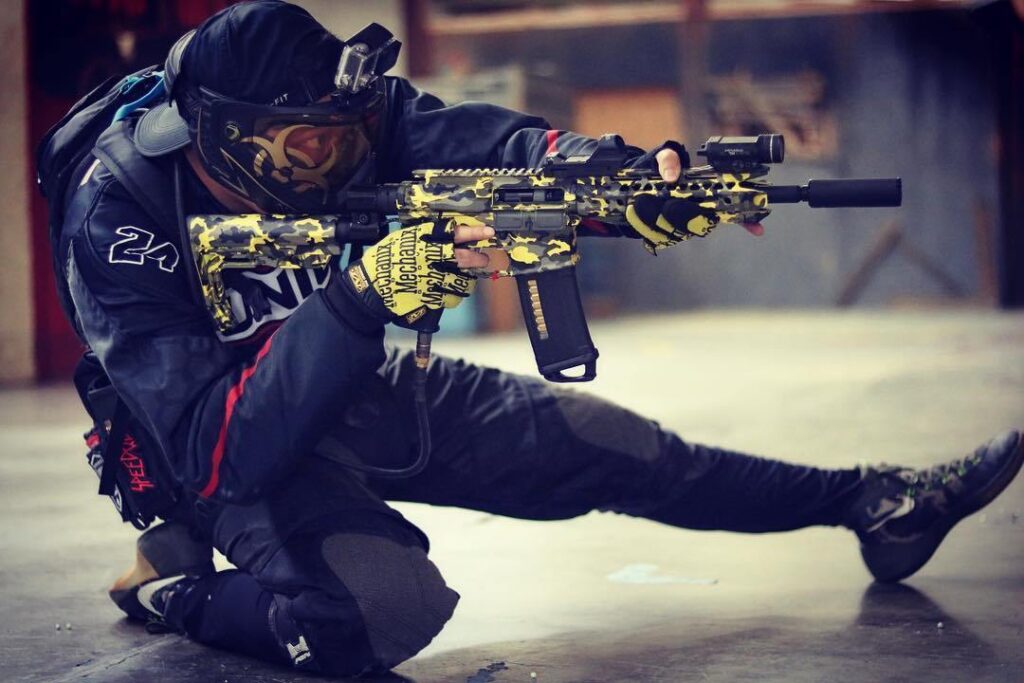 Since the actual rules and objectives of Speedsoft can vary quite a bit, it can be difficult to pin down any specific Speedsoft definition. Instead, it's the game's tournament-style structuring and fast-paced, close-quarter skirmishes that really define this game mode. Perhaps the most common objective of Speedsoft that determines the winning team is to simply eliminate all of the Speedsofters on the opposing team. Other objectives that can define a game of Speedsoft, though, include objectives such as capture the flag, search and destroy, and many more. Aside from these variations, the rules of Speedsoft tend to follow general airsoft rules.
SupAir Speedsoft
While there are numerous variations of Speedsoft, there are a couple of popular variations worth mentioning. SupAir Speedsoft is one such variation that has gained a lot of popularity. SupAir Speedsoft entails using inflatable barriers much like you would find at many paintball courses in order to create the cover and obstacles necessary for the game. These inflatable barriers allow the game to be played outdoors while still creating a fast-paced and close-quarters experience.
SpeedQB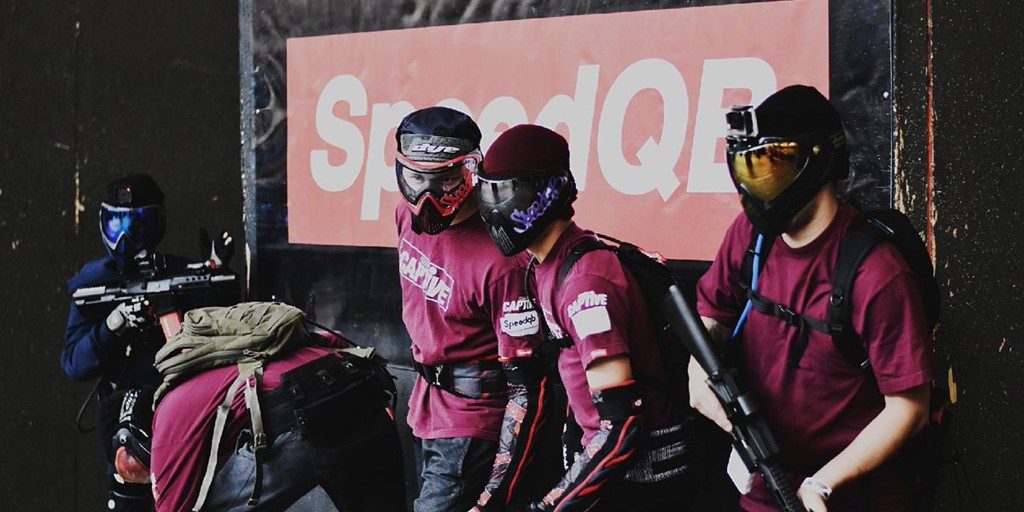 As opposed to the inflatable cover used in SupAir Speedsoft, SpeedQB utilizes wooden barriers that are typically made of plywood. These wooden barriers can be placed in both indoor and outdoor locations but are always positioned in a way that encourages a fast-paced game style full of close-quarters engagements.
How is Speedsoft Different from Other Game Modes?
Most airsoft game modes focus on creating a realistic combat experience by simulating various types of military and law-enforcement battles. These types of game modes fall under the umbrella of milsim. Speedsoft, on the other hand, is a more competitive and sport-like game mode akin to what you would find at a paintball tournament.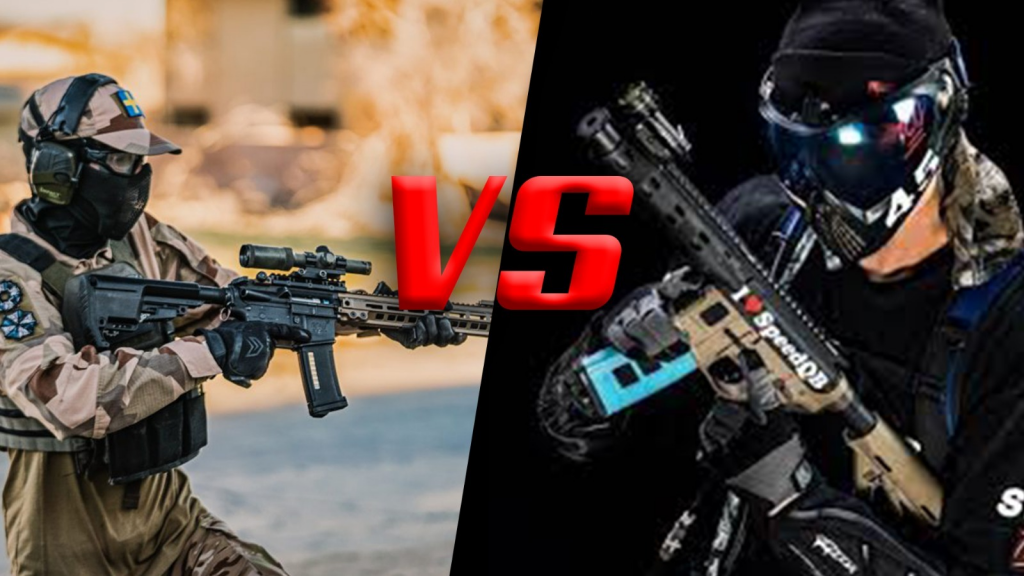 As opposed to milsim battles which can last for hours-on-end and prioritize stealth and military tactics, Speedsoft battles only last a few minutes per round and prioritize athleticism and the ability to quickly complete your objective. This makes Speedsoft an excellent game mode for players who want to focus more on the competitive nature of the sport and fast-paced, close-quarter gunfights rather than the MilSim nature of other airsoft game modes.
Constructing a Speedsoft Loadout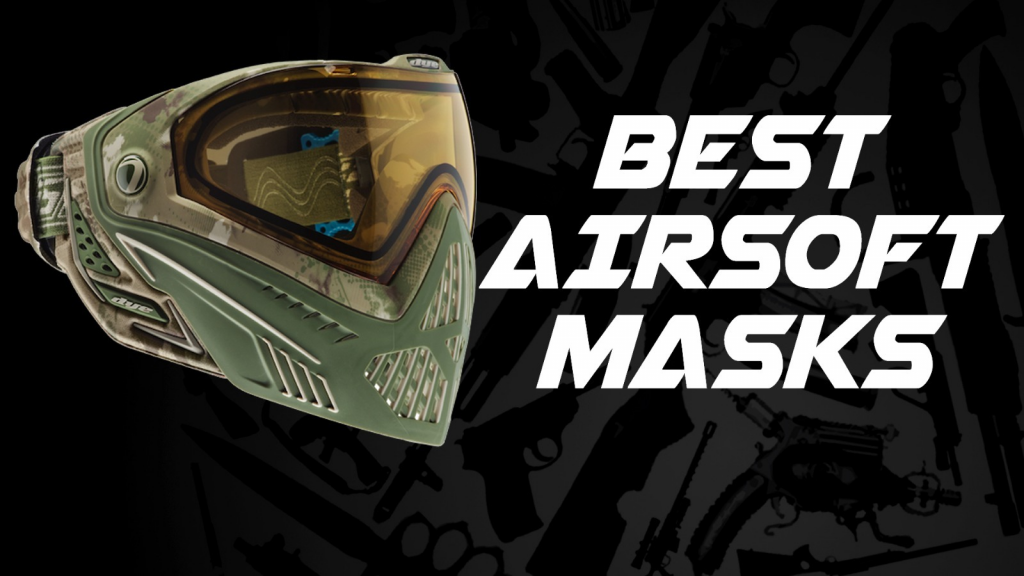 Since the nature of Speedsoft is much different from the nature of the slower-paced MilSim game modes, the gear and guns required to be at your most competitive will differ as well. If you would like to shop airsoft guns or shop airsoft gear with the intention of excelling at Speedsoft, you may want to take a somewhat different approach than the approach you would use to construct a more traditional airsoft loadout.
Let's start with the guns. Speedsoft requires players to be much more agile and to move throughout the course at a much faster pace than MilSim game modes. It also creates far more close-quarters engagements. With this being the case, it's best to leave the sniper rifle at home and focus on airsoft guns that offer more maneuverability and are better suited for close-quarters combat. Just a few such guns that we recommend for Speedsoft players include: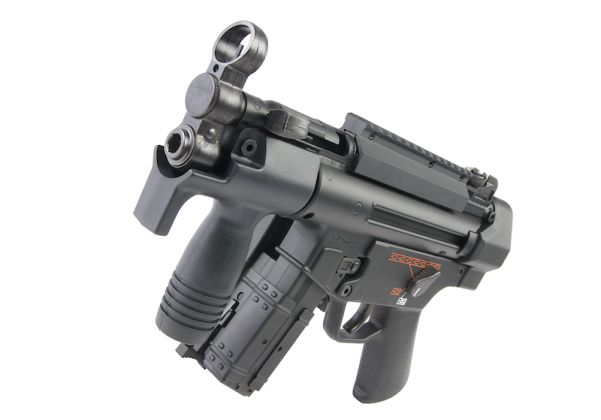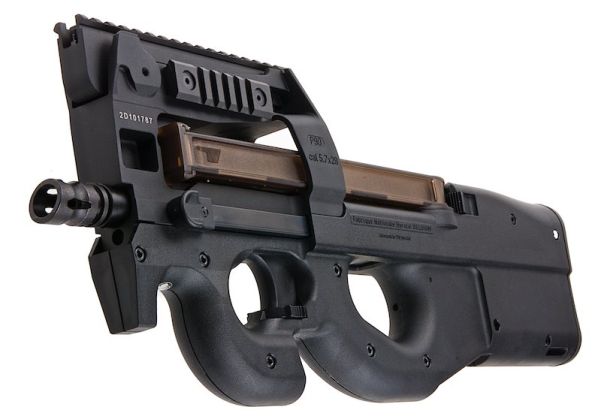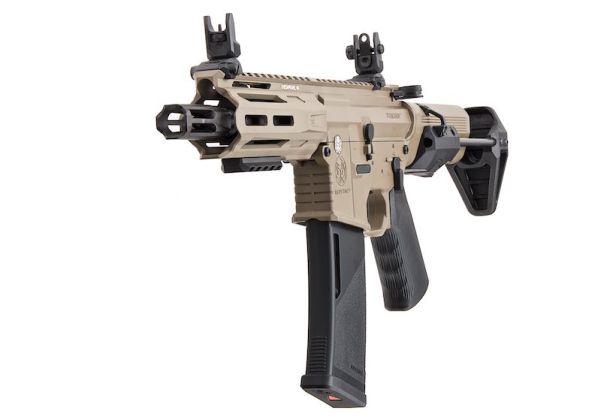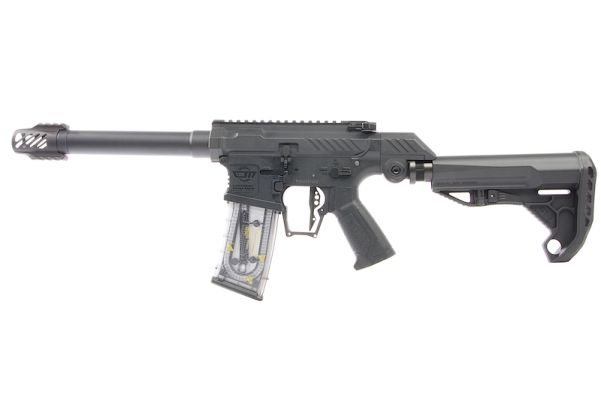 As with airsoft guns, lightweight and maneuverable is the name of the game when it comes to choosing the right gear for Speedsoft. There's certainly no need to show up in a cumbersome ghillie suit for a Speedsoft match where stealth and camouflage aren't really a concern. Instead, a good chest rig where you can store your extra magazines and a lightweight airsoft shirt and pair of airsoft pants is really all you need.
Where to Play Speedsoft
Speedsoft can be played at both indoor and outdoor locations. However, the rules of Speedsoft do necessitate a specific setup that is quite different from the setup required for most MilSim game modes. The inflatable barriers required for SupAir Speedsoft, for example, won't be found at all airsoft locations.
Thankfully, the popularity of Speedsoft is quickly growing, and many airsoft organizers and facilities are starting to hop on the bandwagon. With a little online searching, you should be able to find a facility in your area that hosts Speedsoft games, and you may even be able to find a Speedsoft tournament that you and your team are able to join.