Top Videogame Airsoft Guns | Ultimate Guide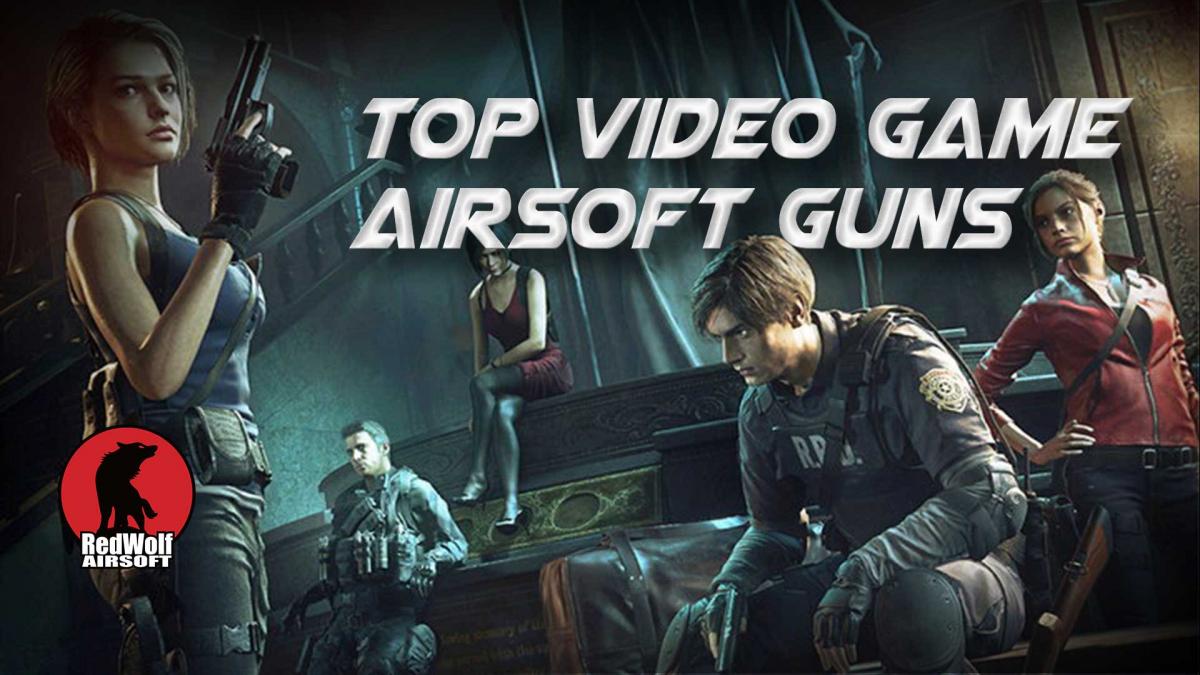 Airsoft's connections to video games are as old as videogames themselves; it should surprise nobody that many of the guns features in shooters are based on real guns which have their airsoft gun counterparts though this might not always be the case. From rifles, pistols, snipers, SMGs and machine guns, there are a massive number of video game airsoft guns to choose from.
In this blog we will look at a variety of airsoft video game replicas, from Call of Duty airsoft guns to Fortnite airsoft guns. Some of the choices here such as Counter Strike airsoft guns are based on real weapons whilst the Mass Effect airsoft guns is entirely fantastical. While it would be easy to simply pick the usual M4s and AKs, this list instead focuses more on the unique guns that might escape attention elsewhere.
So without further ado, we present our top video game airsoft guns.
---

---
HOW WE CHOOSE THE BEST AIRSOFT GUN
There are a number of important factors we considered when compiling our list of Best Video Game Airsoft Guns, these include:
FUN FACTOR– Airsoft is a hobby so airsoft guns must be able to generate joy. We look at recoil, sound, design, optional accessories, and overall awesomeness that make the gun interesting. Non-shooting models can also be fun, like a beautiful revolver with realistic ammo that you can load into a rotating cylinder. We rate each of our picks on how much pleasure you can derive from ownership.
REALISM – What makes Airsoft guns attractive for so many is that they replicate real guns. While many manufacturers try their best to recreate the details and feel of a real gun, some succeed while others fail horribly and end up with something more akin to a toy. We rate how real each of our top picks feels and looks.
PERFORMANCE – Power measured in feet-per-second (FPS), range and accuracy are the key metrics we use to determine the best airsoft gun. From there, we also prioritize airsoft guns with an adjustable hop-up and high-quality buckings to ensure that they give the consistency and accuracy you need. All FPS ratings are universally based on 0.2 gram BBs.
BUILD QUALITY – We look for good quality construction, materials and refinement not only in the external components but also internally. The fit tolerances, discernable wobbles and rattles, smoothness of operation, durability of components, etc are all considered.
VALUE – Affordably priced airsoft guns that rank highly in all the above categories are prioritized over more expensive airsoft guns that offer the same, as "bang for your buck" is an important consideration for most airsoft players. This criteria rates if you are getting more for your money compared to similar guns in the same class, meaning is it a good deal. For more information on how to determine the value of an airsoft gun, check out this article on what goes into the cost of an airsoft gun.
COLLECTABILITY– Sometimes an Airsoft gun stands out simply because it is unique either because it's not produced by anyone else or holds enough of a cultural or collectable value to make you want to have a piece of history regardless of its utility. This criteria rates whether the gun is a must-have for collectors. Some rare or limited edition Airsoft guns even appreciate in value in the secondary market and we rate their investment value where applicable.
---

---
Mass Effect Airsoft Guns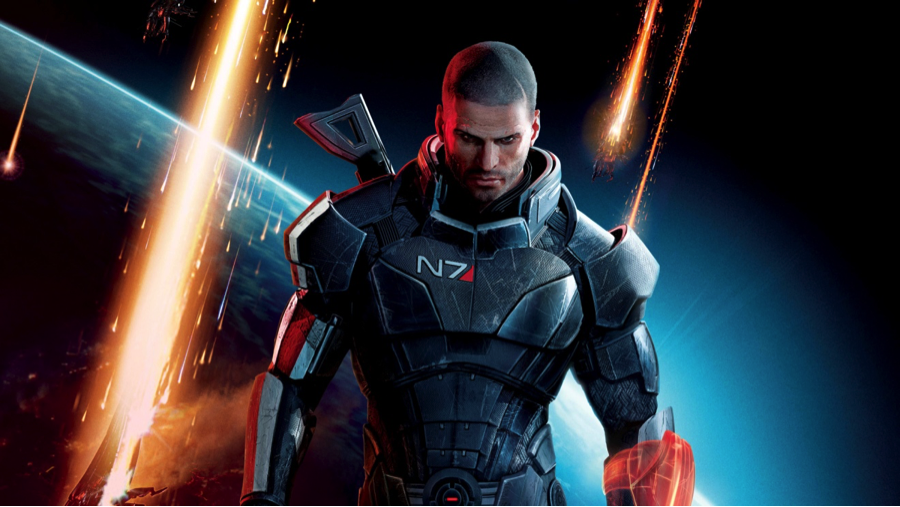 The Mass Effect series by Bioware was one of the highlight sci-fi franchises of the late 2000s. Starting with Mass Effect in 2007, the series follows the adventures of Commander Shepard as he attempts to save the Milky Way galaxy from a race of ancient, hibernating machines known as the Reapers.
The AVATAR HORNET M-25 is a unique conversion kit designed to work with your airsoft Glock making it look like the same gun found in the world-renown and highly acclaimed video game series Mass Effect. The kit is lightweight and can work easily by breaking it apart in half then installing your compatible G series or Glock pistol. Upon installation, you can also turn on the LED diode to give it a more authentic, science fiction, space age feel.
Resident Evil Airsoft Guns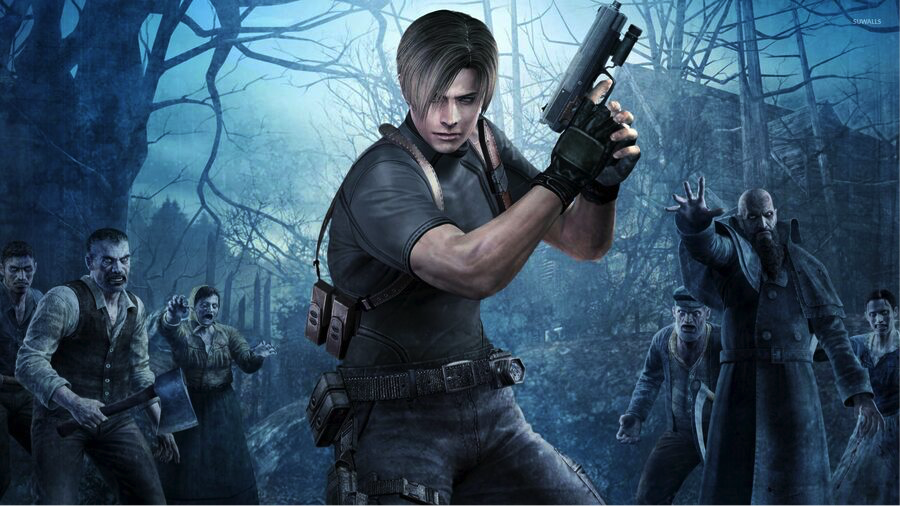 Resident Evil also known as Biohazard in Japan, is a survival horror video game series first released in 1996 and remains Capcom's bestselling video game franchise. The series features a mix of survival, action and horror with the primary antagonist in the earlier games being the villainous Umbrella Corporation.
The Tokyo Marui Biohazard Samurai Edge Std Model is a 1:1 licensed copy of the S.T.A.R.S Samurai Edge Beretta 92FS used the Special Tactics and Rescue Service (S.T.A.R.S) in the Raccoon Police Department of the popular video game series Resident Evil/Biohazard.
Based on the Toyko Marui M9 system the gun features a unique S.T.A.R.S RPD Special Team marking on slide as well has Hybrid faux wood grip panels with S.T.A.R.S badge that also doubles as a magwell. In addition it has further cosmetic features such as a silver metal guide rod, open three dot sights in metal, metal take down lever, metal safety, metal trigger and hammer. All these help to increase the weight a little for a more stable platform and make the texture more realistic. Overall an excellent Resident Evil airsoft gun to bring to the field.
The Tokyo Marui Biohazard Albert W. model 01P Umbrella Corporation GBB pistol is modeled after the same pistol used by the villain Albert Wesker from the popular Biohazard/Resident Evil video games series. The pistol is a modified M9 style pistol featuring the villainous Umbrella Corporation logo, giving this pistol a degree of collectability that sets it apart from your average airsoft replica. The Biohazard Albert W. model 01P is also a full functioning airsoft gun as you can still take it out to games if you so desire.
Grand Theft Auto Airsoft Guns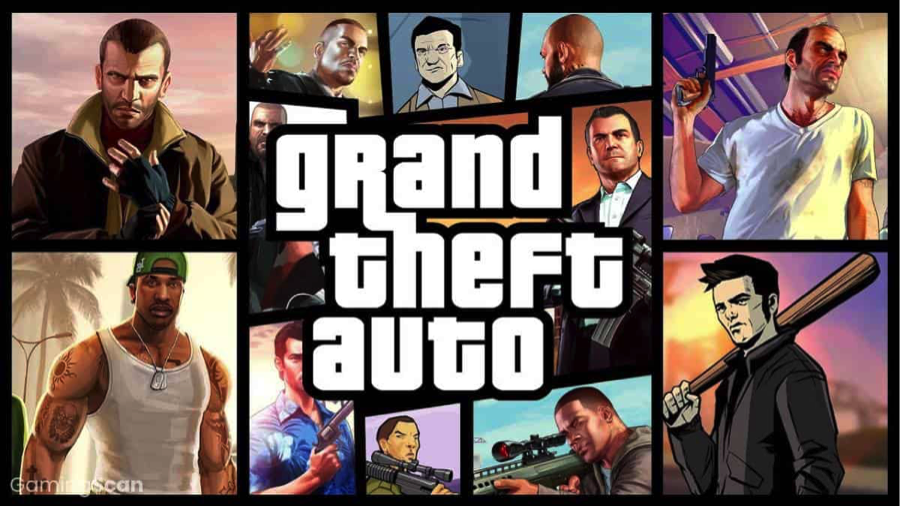 Grand Theft Auto (GTA) is a series of action-adventure games developed and published by Rockstar Games. Since the original release of GTA in 1997, the series consists of seven standalone titles and four expansion packs; each game allows the player to take on the role of a criminal in the big city, typically an individual who plans to rise through the ranks of organised crime through the course of the game.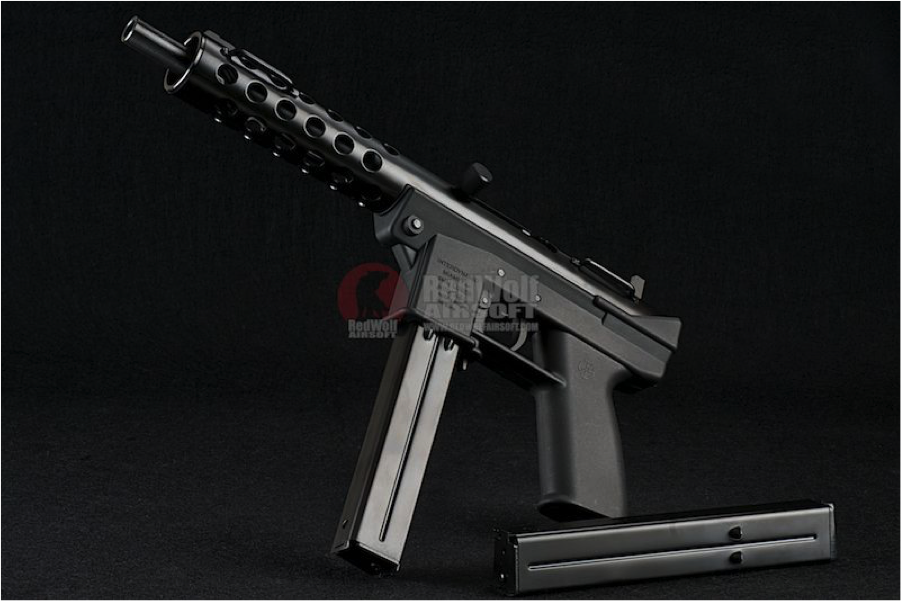 The RWA KG9 AEG is a replica of the real steel, Swedish made Interdynamic KG9 Open Bolt SMP and best known for being carried by CJ in the iconic game GTA: San Andreas. The RWA KG9 also happens to be the only SMG in the market with a PTW system that delivers amazing accuracy and unbelievable shooting distance that shocked the editors of Airsoft International Magazine and Popular Airsoft, it also comes with 2 steel magazines and the battery.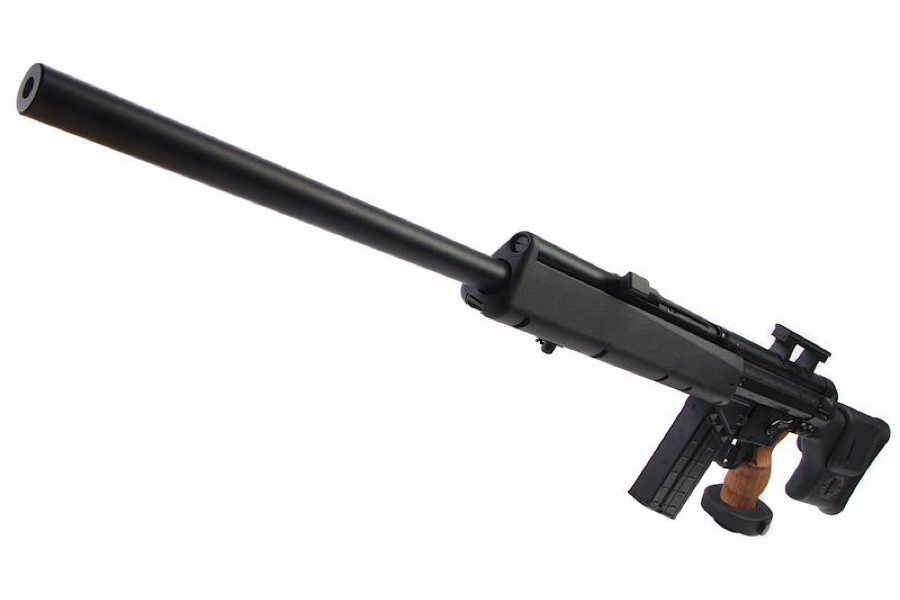 Also known as the 'Combat Sniper' in GTA: Vice City, the Umarex PSG-1 by VFC is an epic collector rifle in the making for a decade, this rifle doesn't disappoint when it comes to the blowback and recoil. Construction is top-notch and solid with no creaks. Not coming with the scope and bipod is rather disappointing so it loses marks on realism, but collectors determined to own this amazing sniper rifle will surely find ways to make do with a similar scope or find a Marui PSG-1 scope.
---

---
Released in 2017, Fortnite especially its battle royale mode quickly became a massive worldwide cultural phenomenon, up to 100 players compete with limited resources in a rapidly shrinking map for only one player to team to emerge as the victor.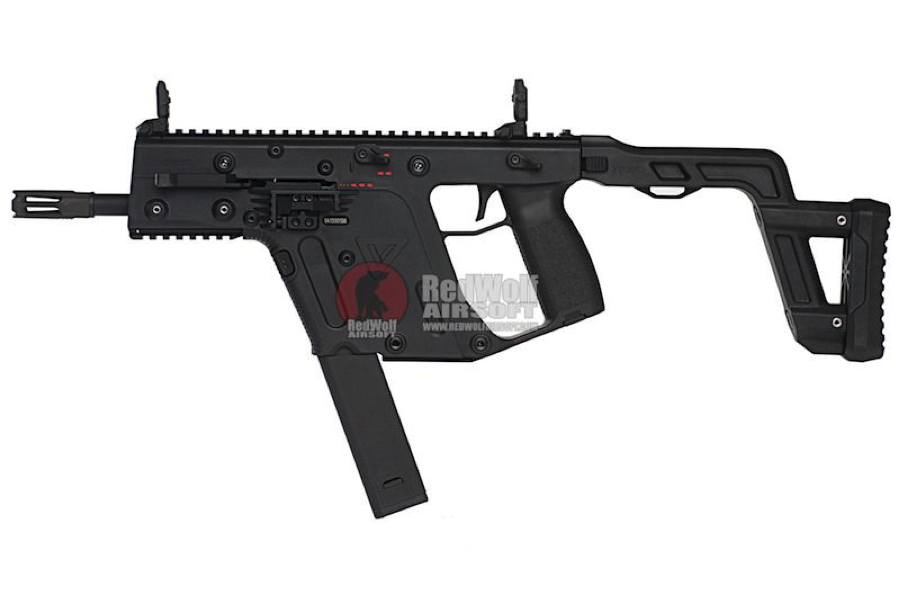 Known as the Rapid Fire SMG in Fortnite, the Kriss Vector is easily the most recognizable and iconic SMG of the last decade. Promising modern ergonomics and very low recoil in the real steel rifle, the shape is instantly identifiable and its styling is so futuristic that many sci-fi blockbuster movies have used the Kriss Vector. This fully licensed Airsoft Kriss Vector is made by Krytac, a 100% wholly-owned subsidiary of the KRISS GROUP, the real steel company. In other words, this Airsoft Kriss Vector is as about as close as you can get to carry the real thing as its Fortnite airsoft gun counterpart.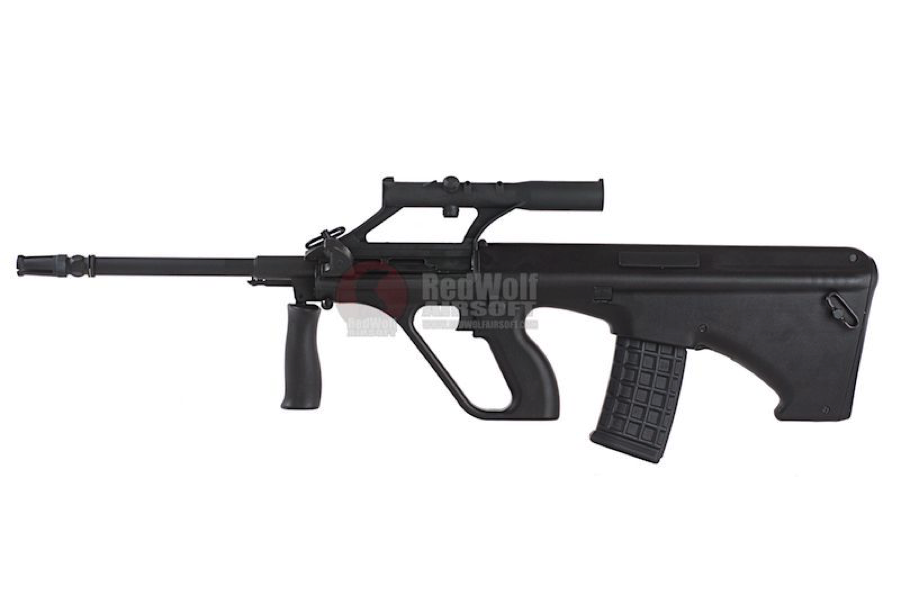 Introduced in Chapter 3: Season 2 as the Striker Burst Rifle, the Steyr AUG is one of the most easily recognizable guns ever made. Solidly made and featuring the classic GHK GBB reliability, the GHK AUG comes in three variants as the A1, A2 and A3 and delivers very solid blowback and performance which will surely turn heads. However, this head-turner is not always available so grab one when you see it.
Originally launched in 2003, the Call of Duty franchise has grown to become the best selling first person shooter game series of all time spanning setting ranging from World War 2 to the far interstellar future. In this instance we will cover the best Call of Duty airsoft guns used in the World War 2 setting.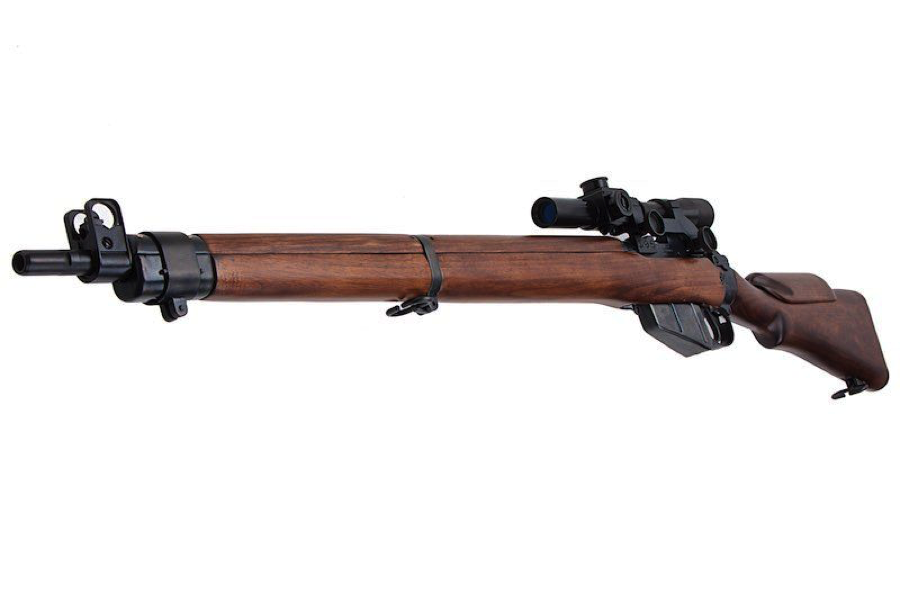 The Legendary Lee Enfield Rifle is a bolt action, magazine fed rifle that has served the British Empire and its Commonwealth during the first half of the 20th century, and the British Army has adopted different variants of this gun from 1895 to 1957.
The ARES Lee Enfield NO 4 MK1 Sniper is faithful replica of this designated sniper rifle. Not only that the gun's metal parts are 95% made of stainless steel, it also has a really nice High-quality wood stock giving it a very rugged feel, the feel of a true battle rifle. Much like the real steel gun, the ARES Lee Enfield NO 4 MK1 also features a smooth action, something this gun was well known for. This particular version features a scope right from the factory, just like the real one.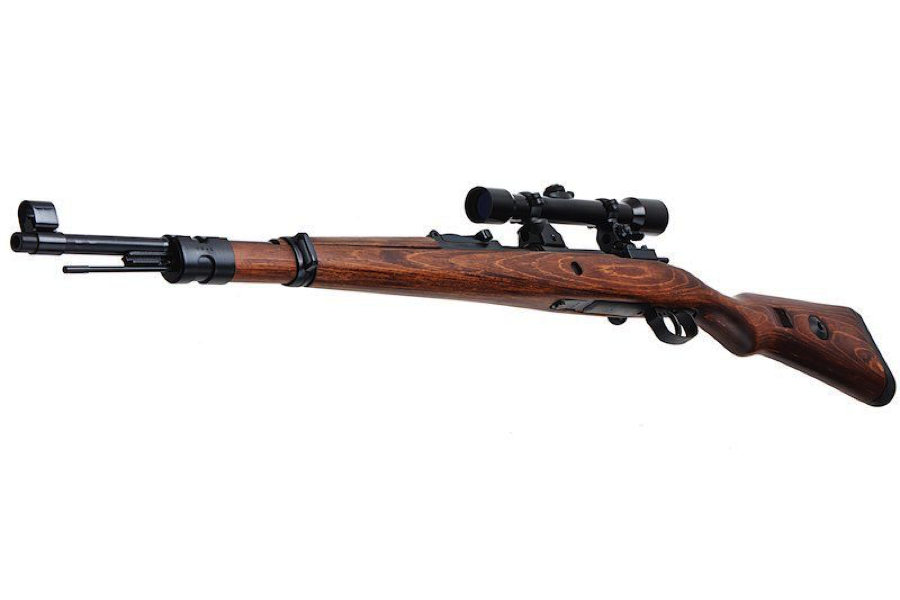 The Karabiner 98 Kurz is the Carbine version of the World War 1 Gewehr 98, Kurz is German for short, more commonly known as the Kar98K and was the primary rifle fielded by German forces in World War 2.
The ARES Kar98K is a faithful replica of this legendary rifle; this particular model comes with a ZF 39 style scope. Not only that the gun's metal parts are 95% made of stainless steel, it also has a really nice laminated wood stock giving it a very rugged feel, the feel of a true battle rifle. Much like the real steel gun, the ARES Kar98K also features a smooth action, something this gun was well known for.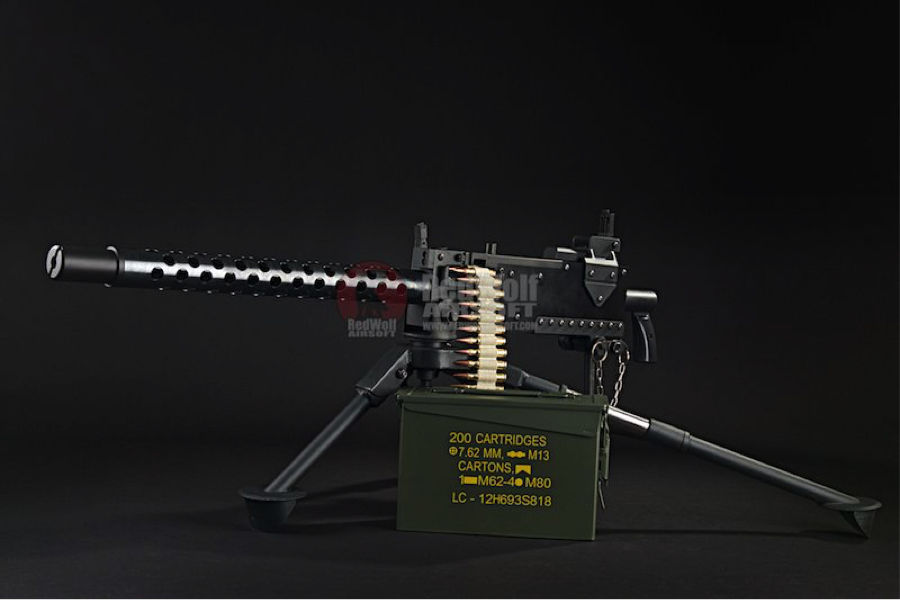 Expensive but highly collectable with an awe-inspiring presence for any airsoft game or reenactment event, the RWA M1919 is a faithful recreation of the legendary Browning M1919 machine gun used by the US in World War 2 and featured as a Call of Duty airsoft gun.
Featuring a full steel and aluminium construction, simulated belt recoil and mounted on a steel tripod, RWA spared no expense in making this the most faithful replica of the M1919 on the market. With a massive 5000 round box magazine, this gun is perfect for laying down a blistering amount of long-range suppressive fire on the enemy. Only 500 pcs were made and RWA has said they will not make more so there is only a small window to own one of these historical pieces that few manufacturers would venture to make.
---

---
---

---