ShowGuns MK22 MOD0 Navy Seals CO2 6mm BB Airsoft Non Blowback Pistol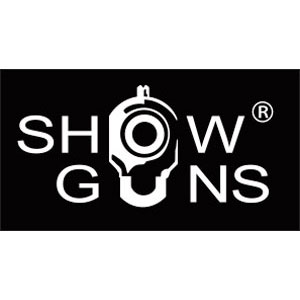 CO2 Non Blow Back System
CNC Constructed Suppressor
3D Printed Grips & Slide Release Levers
Handmade Raised Sights
Screw on type 15 Round Magazine
SHIPS IMMEDIATELY
The MK22 MOD 0 nicknamed the "Hush Puppy" is a 9mm pistol developed by the United States Navy during the Vietnam War for the Navy SEALs during that era. Modified using the steel framed Smith & Wesson Model 39 pistol, the "Hush Puppy" gained its nickname as it is able to lock its slide, keeping the mechanism closed as well as the usage of subsonic ammo and a suppressor for silent takedowns.
The ShowGuns MK22 MOD0 Navy Seals is a NBB pistol that is designed to mimic the real MK22 MOD 0. The gun is really quiet, as it is a characteristic of a non blow back gun. This gun is mostly constructed out of metal, with exception to some parts such as the grips, slide release levers as well as the raised sights which are 3D printed.
The gun is CO2 powered and has a screw on magazine, which is not ideal for skirmishes, but just like its real steel counterpart, this gun is not meant to go out guns blazing, it was only intended for silent take outs, which is perfect for those who loves to play sneakily.
Check out more Airsoft Pistols
Capacity:
Includes:
x1 ShowGuns MK22 MOD0 Navy Seals CO2 6mm BB Airsoft Non Blowback Pistol
x1 Suppressor
x1 User Manual
Specifications

| | |
| --- | --- |
| Brand | ShowGuns |
| Color | Black |
| Originating Armory | S&W |
| Replica Type | PISTOL |
| Model | M&P |
| Capacity (rds) | 15 |
| Power (fps) | 330 |
| Power Source | CO2 |
| Shooting Mode | Semi Auto |
| Blowback | No |
| Hop-up | FIXED |
| Net Weight (kg) | 0.67 |
| Length (mm) | 360.0 |
| Content Included | ShowGuns MK22 MOD0 Navy Seals CO2 6mm BB Airsoft Non Blowback Pistol |
| Material | Metal |
Products from the same brand