G&G G980 CO2 Airsoft Sniper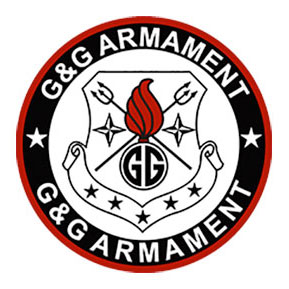 G& Co2 full metal realwood sniper rifle. Beautiful bolt action.
SHIPS IMMEDIATELY CANADA COMPLIANT MAP PROTECTED
The G980 is the classic choice for front line troop load outs in WWII themed games for soldiers of the Wehrmacht. A classic WWII era rifle deployed as a standard infantry rifle by the Wehrmacht, the G980 made used of a tried and trusted bolt action system. Whilst it may have lacked the rate of fire of the M1 Garand, the German military doctrine placed the rifleman in support of the machine gunner anyway.

G&G's Airsoft version shown here is a realistic looking bolt action Gas/Co2 sniper rifle, with incredibly smooth action and metal parts to put together a stunning display piece for collectors and a powerful sniper rifle for skirmishers alike. CO2 power is more resilient to cold weather (and also makes it legal in countries like Sweden which prohibits use of Green Gas). Pumping out up to 330fps of power on 0.2g BBs in our own independent lab tests, it can hit man sized targets out at distances of 250 feet; further if you have the hop-up tuned properly and install an aftermarket a precision barrel.

Constructed from a real wood stock and metal barrel, receiver, and bolt, this gun is hefty at 3.7Kg (over 8Lbs). Includes a real leather sling for carrying it on long missions - and for that authentic look. Of course the first thing we're doing to ours is aging it with our vintage process to give it that real world look!

A leather sling is included
-Rounds: 9 rds
-Includes 2 magazines
-Adjustable rear sight

NOTE:: This product is designed to work with 8g Co2 capsules.
Specifications

| | |
| --- | --- |
| Platform | GAS |
| Brand | G&G |
| Color | Black |
| Replica Type | RIFLE |
| Model | WW1 & WW2 |
| Capacity (rds) | 9 |
| Power (fps) | 440 |
| Power Source | CO2 |
| Shooting Mode | Semi Auto |
| Blowback | Yes |
| Hop-up | ADJUSTABLE |
| Net Weight (kg) | 3.74 |
| Length (mm) | 1110.0 |
| Material | Wood |
Products from the same brand