Special Price
$386.99
Regular Price
$429.99
Price
Marushin M1 Short EXB2 Walnut 6mm Co2 Blowback Version (Brass Piston)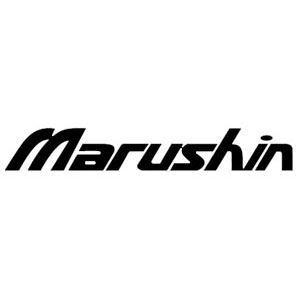 Walnut Wood Construction?
Co2 Powered?
Faithful Replication?
SHIPS IMMEDIATELY NEW ZEALAND COMPLIANT
The Marushin M1 is a beautifully crafted, faithful replica of the M1 carbine featured prominently by US forces during WWII.? Its wood body is a standard feature seen on many rifles of its times and this airsoft version is no different.? The wood is nicely smoothed out making it ready for distressing.? The coolest part is this rifle is designed to be pistol style.
The gun is Co2 powered which will ensure good, satisfying recoil but being Japanese made, its FPS will be rather friendly, coming in approximately 300.? Internally you will find an adjustable hop up and a 23rd Co2 magazine.?
Features:?
Length: 590mm
Weight:?1,438g
Magazine Capacity: 23rds?
Power Source: Co2?
Blowback: YES?
Shooting Mode: Semi Auto?
Hop Up: Adjustable?
Magazine Compatibility: Marushin M1 Garand EXB2 Magazine?
FPS: Approx. 300FPS +/-?
Includes:?
x1?Marushin M1 Short EXB2 Walnut 6mm Co2 Blowback Version (Brass Piston)
x1 Magazine?
x1 User Manual?
Specifications

| | |
| --- | --- |
| Brand | Marushin |
| Color | Brown |
| Originating Armory | SPRINGFIELD |
| Replica Type | RIFLE |
| Model | WW1 & WW2 |
| Capacity (rds) | 23 |
| Power (fps) | 300 |
| Power Source | CO2 |
| Shooting Mode | Semi Auto |
| Blowback | Yes |
| Hop-up | ADJUSTABLE |
| Net Weight (kg) | 1.44 |
| Length (mm) | 590.0 |
| Content Included | Marushin M1 Short EXB2 Walnut 6mm Co2 Blowback Version (Brass Piston) |
| Material | Wood |
Products from the same brand