Tokyo Marui M870 Tactical Gas Airsoft Shotgun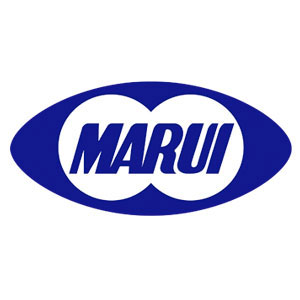 Gas Powered Pump Action Shotgun
High Quality Metal & Polymer Construction
Able to take Tokyo Marui Spec Shotshells
Able to Switch Between 3 and 6 Rounds Per Pump
Shell Capacity of 30 Rounds
Picatinny Optic Rails
Rubberized Buttpad
SHIPS IMMEDIATELY
Thank goodness for Tokyo Marui, which continues to innovate for the Airsoft market. Their latest invention is a novel new shell based system that allows their M870 shotgun to shoot between 3 to 6 BB's at a time (it's either 3 or 6, you can't choose anything in between). Going with tradition of it's older shotgun lines, this new M870 also has 3 inner barrels, each equipped with a fixed hop-up. Each shell has a capacity of 30 BBs, so you can keep shooting until the shell runs out of ammo before ejecting it. The gun only holds one shell at a time, and it only comes with 1 shell on purchase. Of course, additional shells are available for sale separately. The gas is stored in a removable gas cartridge stored in the stock of the gun, and additional gas tanks are also sold separately. The gun is decently hefty and definitely heavier than the older Marui M3 and SPAS 12 shotguns. With a full metal barrel and a zinc alloy receiver, the gun actually feels nice to hold. Plastic stock and foregrip. The BEST part of this gun is the sound it makes when you rack it. Lots of clicks and clacks which sounds convincingly menacing and real. The good news is that this M870 can take green gas! One full charge can power up to 100 shots of 3 BB's at a time.
Check out more Airsoft Pistols
Shell Compatibility:
Tokyo Marui 870 Shotshells
Tokyo Marui M3 Super 90/ SPAS 12 Shotshells
Includes:
x1 Tokyo Marui M870 Tactical Gas Airsoft Shotgun
x1 30 Round Capacity Shotshell
x1 Gas Tank
x1 User Manual
Specifications

| | |
| --- | --- |
| Platform | GAS |
| Brand | Tokyo Marui |
| Color | Black |
| Originating Armory | REMINGTON |
| Replica Type | SHOTGUN |
| Model | M870 |
| Capacity (rds) | 30 |
| Power (fps) | 250 |
| Power Source | Green Gas / Top Gas |
| Shooting Mode | Pump Action |
| Blowback | No |
| Hop-up | FIXED |
| Net Weight (kg) | 2.75 |
| Length (mm) | 960.0 |
| Content Included | Tokyo Marui M870 Tactical Shotgun |
| Material | Plastic |
Write Your Own Review
Avery
Great shotgun for a price.
I bought this shotgun to make a fine addition to my collection and it didn't disappoint. First game I took it to was a blast with it especially in close quarters even at medium range it was nice. If you have the time, patience and the money buy one. Why haven't you bought one yet? DO IT NOW! Oh and some gas and shells :).
Products from the same brand