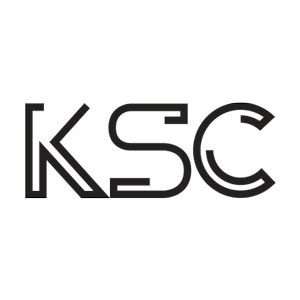 Extremely high rate of fire
300 fps from a 48 round magazine at 20 rounds per second
High-Quality Plastic Receiver for Lightweight Backup Carry
Most deadly CQB weapon is also a perfect secondary weapon
Threaded barrel can attach a silencer or tracer unit (special threads require a 14mm adapter that allows you to use any silencer)
Compatible Only with KSC M11A1 Gas Magazines
SHIPS IMMEDIATELY
An incredibly compact weapon, this is closer to a machine pistol then it is a submachine gun. Around 1.3 kg / 3 lbs and approximately 25 cm / 10 inches, this thing occupies as much space and mass as a large pistol but with that 21 cm (8 inches) 446g (1 lbs) magazine it pulls its center of mass central and low making it handle very cleanly with the ability to naturally turn around its center point quickly.

The 23 cm / 9 inch extendible stock is a bit tight for bigger operators but for most it functions as a better-then-nothing short stock. Although not strictly necessary, the frame stock offers a solid support for keeping that full auto fire on target. The weapon fires from an open bolt just like the real thing which is a nice touch if not ideal for outdoor gaming for reasons of fouling.

This model features the System 7 gas system which is both reliable and consistent as well as featuring enough robustness to tolerate wear and tear over time very well. The weapon is also all-metal so unlike other polymer models this one not only feels more realistic but it generally feels and sits better in terms of mass and rigidity.

Speaking of fire, this M11 keeps the groups pretty tight; on full auto, things open up a bit with is 20 BBs per second rate of fire which can empty the entire 48 round magazine in less than 3 seconds. Consequently, controlled bursts of 2-3 rounds is entirely manageable with short trigger taps which helps keep your fire controllable but still high threat against your targets. Despite its controllability, its high cyclical rate means that even short bursts sound like small chainsaws exploding which does a good job of spooking the enemy.

Note: The fps quoted is for reference only, actual results might vary according to individual products.
Magazine Compatibility:
Includes:
x1 KSC M11A1 (SYSTEM 7)
x1 48rd Magazine
Specifications

| | |
| --- | --- |
| Brand | KSC |
| Color | Black |
| Replica Type | SMG |
| Model | MAC 10 & M11 |
| Capacity (rds) | 48 |
| Power (fps) | 320 |
| Power Source | Green Gas / HFC134A |
| Shooting Mode | Semi Auto / Full Auto |
| Blowback | Yes |
| Hop-up | ADJUSTABLE |
| Net Weight (kg) | 1.31 |
| Length (mm) | 253.0 |
| Content Included | KSC M11A1 (SYSTEM 7) |
| Material | Plastic |
Write Your Own Review
Dan
Fun, but mind the rules...
I always loved the Macs and uzis. I bought two of these to dual wield and they are great. Ksc's version of the Mac 11 feels very solid, tight, and the weight is nice. It's a surprisingly solid gun for what it is, and of course nothing can beat the looks! Compared to the cheaper and less-refined HFC version, this gun is exquisite. Beware, if you intend to use this gun, especially on full auto, be sure to triple check your local airsoft field's regulations. This gun averaged 350-400 FPS and about 26 RPS according to my local field's chrono test. Due to the high rate of fire, I was asked to only shoot these on semi auto. That certainly helped conserve ammo, but was disappointing as the best part of these guns is the satisfying feeling of using them on full auto. Rules are rules though. For backyard shenanigans, turn this bad boy on full auto and let it rip! Just be sure to have extra mags and ammo. Due to the open bolt and short barrel design, this is a close range weapon. I run 20 gram ammo in mine, and they shoot relatively straight, but don't expect the same accuracy of a 1911. This gun is a spray and pray at heart, and that's ok! The gun's design and styling are iconic, but because of the unique look, forget about finding a holster. I am working on custom-rigging slings to help with dual wielding these myself. The other quirk is the price of magazines. PAY ATTENTION TO WHICH MAGAZINES YOU GET! do not use ns1 magazines in this gun. The system 7 macs need the system 7 magazines, which are becoming harder to find. I have not used these guns very much, but they have been far less trouble than my HFC m11a1 I used to own. Time will tell, but I anticipate keeping these guns for a very long time. If anyone is considering a Mac, I highly recommend this model! [RedWolf] Thank you for the detailed review. This airsoft gun is definitely more fun to shoot full-auto, but it is still great as a weapon for CQB. They also work as a side arm for snipers! Glad you enjoy this product!
Products from the same brand