Tokyo Marui SAA.45 Artillery 5.5 inch Spring Revolver - Black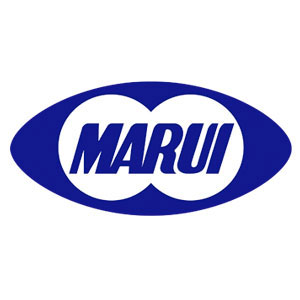 Spring Action Airsoft Revolver
Lightweight Polymer Construction
Each Shells Carry 1 BB
Adjustable Hop-Up
Able to be Manually Decock
Functional Ejection Rod
Designed to Take 0.12 Gram 6mm BBs
SHIPS IMMEDIATELY
The Tokyo Marui SAA.45 Spring Revolver is the quintessential spring airsoft revolver. Although this is a plastic spring action model gun that is marketed for children, this gun is so much fun! Just looking at the gun, it doesn't look plastic just as you can expect how a quality Japanese gun should look, upon handling it, yes the gun feels quite plastic but it is also very solid, with no creaking noises from it at all when handling it.
What is amazing is that this gun function-wise is just like its other gas and CO2 counterparts, you need to half cock to rotate the cylinder and to remove or insert shells, not to mention that you could spin the cylinder as well! The ejection rod is there and functional even though you don't really have to use it and if you cock the gun by mistake, you can manually decock this gun without firing it, which we found that it is so cool considering this gun is spring action only! You really forget that this is a springer once you start playing with it. Speaking about cocking the gun, the hammer is also quite smooth to operate again it is quite similar to the gas and CO2 counterparts.
The gun in contrast to most airsoft revolvers has an adjustable hop-up which can be adjusted using the tool that comes in the box, which is very useful as it pushes the range since this gun has a low FPS and it is designed to use 0.12 gram BBs, remember this was designed for children of the age 10 and above.
Be sure to get more shells if you wish to skirmish with this pistol because each shell only carries 1 BB.
Check out more Airsoft Guns
Capacity:
Includes:
x1 Tokyo Marui SAA.45 Artillery 5.5 inch Spring Revolver - Black
x1 Hop-up Tool
x1 Bag of 0.12 Gram BBs
x1 Manual
Specifications

| | |
| --- | --- |
| Platform | SPRING COCKING |
| Brand | Tokyo Marui |
| Color | Black |
| Originating Armory | COLT |
| Replica Type | PISTOL |
| Model | SAA |
| Capacity (rds) | 6 |
| Power (fps) | 120 |
| Power Source | Spring |
| Shooting Mode | Semi Auto |
| Blowback | No |
| Hop-up | ADJUSTABLE |
| Net Weight (kg) | 0.44 |
| Length (mm) | 310.0 |
| Content Included | Tokyo Marui SAA.45 Artillery 5.5 inch Spring Revolver - Black |
| Material | Metal |
Products from the same brand