Special Price
$322.99
Regular Price
$339.99
Price
Tokyo Marui M4 CRW (High Cycle) Airsoft AEG Rifle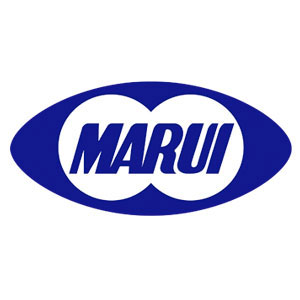 High Rate of Fire
Classic M4 Style Patterning
Works with Other Version 2 Gearbox Parts
SHIPS IMMEDIATELY
Some may think that 25 shots/sec is overkill, well Not Marui. What's even more amazing is that it achieves this high Rate of Fire with just a standard 8.4v Mini Nickel Hydride battery!

This M4 is of a compact CQB style layout with the CQB length barrel and incorporating an HK416 style short solid stock. This model also comes with a metal RIS front end allowing it to take any standard rail attach compatible accessories.

The new Tokyo Marui M4 CRW High Cycle Series looks no different than the tried and true standard series M4, however its internals have been given a complete make-over by Marui. Featuring an ultra high-speed rotation motor that achieves 30,000 revolutions per minute, and a high cycle gearbox coupled with top of the line Japanese bearings.

You can now experience a horrifically high ROF AEG with just your bog standard 8.4v mini NiMH battery, and not to worry, the Tokyo Marui M4 CRW High Cycle series comes with a 320rds hicap magazine just for spraying!
Check out more Airsoft Guns
Magazine Compatibility:
Tokyo Marui M4 Electric Airsoft Gun Magazines
Standard M4 AEG Magazines
Includes:
x1 Tokyo Marui M4 CRW (High Cycle)
x1 Magazine
**Note: The logos and trademarks on this product are only legal for use in Asia. Export of this product outside of Asia will require that the logos be permanently covered with a plastic strip or be removed by laser. Please be aware of this prior to purchase.**
Specifications

| | |
| --- | --- |
| Brand | Tokyo Marui |
| Color | Black |
| Originating Armory | COLT |
| Replica Type | RIFLE |
| Model | AR/M4 SERIES |
| Capacity (rds) | 320 |
| Power (fps) | 260 |
| Power Source | Electric |
| Shooting Mode | Semi Auto / Full Auto |
| Blowback | No |
| Net Weight (kg) | 2.32 |
| Length (mm) | 680.0 |
| Material | Metal |
Products from the same brand