Snow Wolf BARRETT M107A1 Airsoft Sniper Rifle - Tan (Spring Power)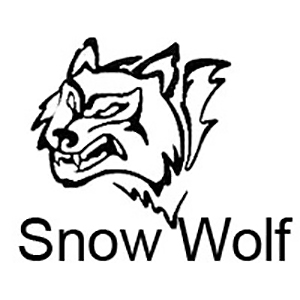 SKU
SW-013S-BARRETT-M107A1-T
Fully Licensed by Barrett Firearms
Legendary Design
Iconic 50 cal.
Spring Bolt Action
Heavy, Realistic Weight
Functional Carry Handle
90rd Mid-Cap Magazine
SHIPS IMMEDIATELY CANADA COMPLIANT
The legendary Barrett M107 is the iconic 50 cal. sniper rifle we have come to see and recognize from movies, TV shows, and video games. Adding to its star power, this rifle packs real-world power as well. Being the go-to rifle for snipers aiming to shoot extremely long distances or take out light material. The legendary performance of this rifle has made it an icon on the battlefield as a shooter's choice and a feared implement of war by its targets.
The airsoft version is a faithful replica of the legendary rifle. While there have been other versions that have come before this, this particular version is very user-friendly. While it might sacrifice realism, this is not a semi-auto, its ease of use makes it a realistic option for players that want to use a big, beefy, lockdown rifle.
Being a bolt action rifle, it has no need for any other power source such as gas or electricity. This means it will have an exceptionally large magazine compartment that allows you to store up to 90rds. Its enlarged charging handle allows you to easily manipulate it. And finally, it being fully licensed, the rifle boasts Barrett markings on its receiver.
The rifle does require assembly as the barrel is exceptionally long and the inner barrel is 590mm. This long barrel allows for a longer dwell time of your BB which translates into improved accuracy and a higher FPS consistency downrange. The hop-up chamber is located in the breach of the rifle and can be easily adjusted.
Check out more Airsoft Snipers
Magazine Compatibility:
Snow Wolf Barrett M107A1 Magazines
Includes:
x1 Snow Wolf BARRETT M107A1 Spring Sniper Rifle - Tan
x1 Carry Handle
x1 Magazine
x1 Sling
Specifications

| | |
| --- | --- |
| Brand | Snow Wolf |
| Color | Brown |
| Originating Armory | BARRETT |
| Replica Type | SNIPER |
| Model | M82 |
| Capacity (rds) | 90 |
| Power (fps) | 380 |
| Power Source | Spring |
| Shooting Mode | Bolt Action |
| Blowback | No |
| Hop-up | ADJUSTABLE |
| Net Weight (kg) | 6.51 |
| Length (mm) | 1422.0 |
| Content Included | Snow Wolf BARRETT M107A1 Spring Sniper Rifle - Tan |
| Material | Metal |
Products from the same brand