SIG Sauer P229 Green Gas Airsoft Pistol (by SIG AIR)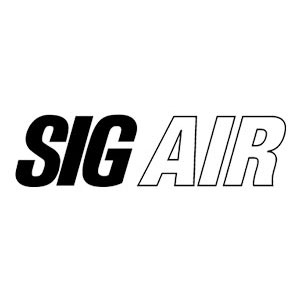 Authentic SIG AIR Airsoft Replica
Full Metal Construction
Compact Size
Satisfying Recoil Impulse and Trigger Feel
Smooth Double Action
Functions Mirror the Real Steel Counterpart
Magazines Compatible with SIG AIR P229 Magazines
SHIPS IMMEDIATELY MAP PROTECTED
Introduced in 1992, the P229 is an upgrade to the P228 being an identical compact firearm often used for duty or concealed carry purposes. Developed specifically for the US market and assembled with both German and US-made parts, the P229 features a heavier slide to tolerate more powerful rounds the P228 was incapable of. The standard version features a DA/SA trigger. The pistol has also been made available in a Double Action Kellerman (DAK) model, which is a DAO system with two trigger reset points and a lighter, smoother pull than that of traditional DAO handguns.
The aforementioned duty and concealability attributes have made this pistol a go-to choice for many U.S. government agencies and the United Coast Guard. Being able to be chambered in different rounds for different purposes, it makes his pistol highly capable.
The airsoft counterpart is an authentic replica directly from SIG's airsoft division, SIG AIR. The pistol is a 1:1 representation of its real steel counterpart and in turn works with the same types of accessories such as lights, lasers, and holsters.
The pistol shoots well and offers a light trigger pull on single action and a smooth pull on double action. Its controls mirror those found on the real steel gun and is a great choice for those that want to use it for training purposes.
Internally you will be able to adjust its hop-up by removing the slide and it operates with green gas.
Check out more Airsoft Guns
Magazine Compatibility:
SIG AIR 23rd P229 Gas Airsoft Pistol Magazine
Includes:
x1 SIG AIR P229 GBB Airsoft Pistol (Licensed by SIG Sauer)
x1 23rd Magazine
x1 User Manual
Specifications

| | |
| --- | --- |
| Brand | SIG AIR |
| Color | Black |
| Originating Armory | SIG |
| Replica Type | PISTOL |
| Model | 223 226 228 229 |
| Capacity (rds) | 23 |
| Power (fps) | 295 |
| Power Source | Green Gas / Top Gas |
| Shooting Mode | Semi Auto |
| Blowback | Yes |
| Hop-up | ADJUSTABLE |
| Net Weight (kg) | 0.86 |
| Length (mm) | 220.0 |
| Content Included | SIG AIR P229 GBB Airsoft Pistol (Licensed by SIG Sauer) |
| Material | Metal |
Products from the same brand