KWA VM4 Ronin 6 PDW Airsoft AEG Rifle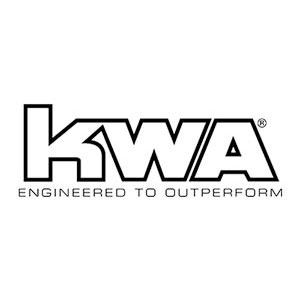 Unique AEG Design
Adjustable FPS
Ambidextrous Control
Adjustable Magazine Capacity
PTS Furniture
AEG 2.5 / 3 System
KEYMOD Rail System
Compatible with Standard M4 AEG Magazines
SHIPS IMMEDIATELY
The KWA Ronin 6 PDW is a feature-packed AEG! The gun sports a PDW, compact form factor making it ideal for CQB or confined spaces, not to mention it comes standard with PTS furniture such as pistol grip, flip-up sights, and selectors making it also very ergonomic to operate.
Under its sleek externals is, as mentioned, a feature-packed AEG. The Ronin features the VPS or Variable Performance System that allows the user to adjust the FPS of the gun to get more out of it if you are playing outdoors or less to make it more indoor friendly. Do note, this system is designed to only boost it within legal limits. Apart from this, it sports KWA's AEG 2.5 and AEG 3 design, meaning its upper and lower receivers are interchangeable with other AEGs that feature the same design, this opens up a much wider range of possibilities and build styles for each user! The AEG 3 system features KWA's Kinetic Feedback System which is an electronic blowback that delivers a satisfying kick when shot! The gearbox is version 2 compatible and is built to allow for the adding of other electronic systems such as programmable ECUs.
The gun comes with a magazine where you can set it to either 120 or 30 rounds by using a switch, in addition, it comes with a follower that has a cut off feature when empty. The Ronin is compatible with standard M4 AEG magazines.
Check out more Electric Airsoft Guns
Magazine Compatibility:
Standard M4 AEG Magazines
Includes:
x1 KWA VM4 Ronin 6 PDW AEG
x1 Magazine
x2 Picatinny Rail Sections
x1 KWA Dress Pin
x1 KWA Sticker
Specifications

| | |
| --- | --- |
| Brand | KWA |
| Color | Black |
| Originating Armory | ARMALITE |
| Replica Type | RIFLE |
| Model | AR/M4 SERIES |
| Capacity (rds) | 120 |
| Power (fps) | 335 |
| Power Source | Electric |
| Shooting Mode | Burst / Semi Auto |
| Blowback | No |
| Hop-up | ADJUSTABLE |
| Motor | Long Type High Torque Motor |
| Net Weight (kg) | 2.45 |
| Length (mm) | 530.0 |
| Battery Type | 7.4v |
| Battery Plug | Small Tamiya |
| Content Included | KWA VM4 Ronin 6 PDW AEG |
| Material | Metal |
Products from the same brand