ICS CXP ARK Airsoft AEG Rifle - Black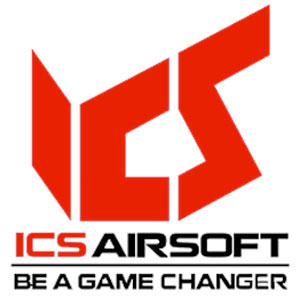 Modernized AK Style Rifle
Enlarged Ergonomic Pistol Grip
Adjustable and Foldable Stock
Reinforced Internals
New Unibody Hop-Up Design
Quick Access Spring Change
14mm CCW Threading
See Description for Magazine Compatibility
SHIPS IMMEDIATELY CANADA COMPLIANT
The ICS CXP ARK AEG is a modernized take on the venerable AK platform. The philosophy that ICS took in creating this particular gun was to merge the best of both worlds, combining the AK and AR platforms.
For those that are looking for a high-performance modernized AK, the ARK checks all the boxes. Externally, the gun is dressed with lightweight polymer furniture such as the M-LOK compatible handguard, enlarged ergonomic pistol grip, and its ACR-like stock. Small details such as the fire selector is also redesigned to offer easier operation and access for the shooter, there's even a notch cut out for you to lock the charging handle in place allowing you to easily access your hop-up without having to keep it held back. The stock is adjustable for length of pull and cheek height and it's also foldable as well. Though there is no hook to keep it folded in place, once it's folded, there is a fair amount of tension keeping it folded in. You will find a short picatinny rail section on the top cover for the mounting of scopes or red dots and a short section at the front of the handguard for other accessories such as grips, lights, or lasers.
The gun is feature-packed and comes with a built-in MOSFET. The ARK features their self-diagnostics system and SMART trigger or SSS. Their SSS trigger allows the shooter to shoot the rifle on semi-auto, burst, and full-auto without having to program it step by step. You simply put the ARK on full-auto and pull the trigger once, and it will shoot 3 round burst. If you hold down the trigger, it will be full auto, making the gun incredibly intuitive for the shooter to enjoy the full potential of the rifle without having to stop, program, and restart.
Internally the rifle uses 8mm bearings and features reinforced parts such as the air nozzle, cylinder, and piston head are made from 6061 aluminum, and its piston teeth are full steel. Its pinion and bevel gears use MIM or Metal Injection Molding which offer added strength and durability. Rounding it out, the hop-up is TM spec and uses a unibody design for added strength and rigidity.
The rifle is threaded 14mm CCW, making it compatible with a very wide variety of suppressors and other muzzle devices such as brakes and flash hiders.
Check out more Electric Airsoft Guns
Magazine Compatibility:
CYMA AK Types
ICS ARK Magazines
Nuprol AK Types
TM AK Types
Includes:
x1 ICS CXP-ARK AEG - Black
x1 520 Round Magazine
x2 User Manual
x1 Cleaning Rod
Overview:
Specifications

| | |
| --- | --- |
| Brand | ICS |
| Color | Black |
| Originating Armory | KALASHNIKOV |
| Replica Type | RIFLE |
| Model | AK SERIES |
| Capacity (rds) | 520 |
| Power (fps) | 380 |
| Power Source | Electric |
| Shooting Mode | Burst / Semi Auto / Full Auto |
| Blowback | No |
| Hop-up | ADJUSTABLE |
| Net Weight (kg) | 3.58 |
| Length (mm) | 820.0 |
| Battery Type | 11.1v |
| Battery Plug | Small Tamiya |
| Content Included | ICS CXP-ARK AEG - Black |
| Material | Metal |
Products from the same brand