BO Manufacture Chiappa Rhino 60DS .357 Magnum Style Airsoft Revolver (CO2) - Gold 18K (Limited Edition)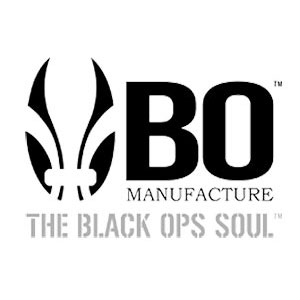 Limited to 1500 Models Worldwide
Real 18K Gold Plated
Fully Licensed Product
Top & Bottom Picatinny Rails
CO2 Powered
Fiber Optic Sights
Hard Case & Moon Clip Included
SHIPS IMMEDIATELY MAP PROTECTED
Product Specification

| | |
| --- | --- |
| Brand | BO Manufacture |
| Color | Gold |
| Originating Armory | CHIAPPA |
| Model | RHINO |
| Capacity (rds) | 6 |
| Power (fps) | 330 |
| Power Source | CO2 |
| Shooting Mode | Semi Auto |
| Blowback | No |
| Hop-up | ADJUSTABLE |
| Net Weight (kg) | 1.18 |
| Length (mm) | 300.0 |
| Content Included | BO Manufacture Chiappa Rhino 60DS .357 Magnum Style Airsoft CO2 Revolver - Gold 18K (Limited Edition) |
| Material | Metal |
With the success of the Chiappa Rhino 50DS CO2 revolvers, BO Manufacture has released the Chiappa Rhino 60DS, the 60DS is slightly longer than its little brother and it has a picatinny rail on top as well, unlike only a bottom rail on the 50DS.
This particular Rhino 60DS is not only a limited run of 1500 pieces worldwide, it is also plated in Real 18K Gold! Yes, you read that correctly, this 60DS is fully licensed by Chiappa Firearms Italy, meaning you could find all the correct markings on the gun, the gun is also has markings that tells you that you are holding 1 of 1500 pieces, which is a big flex. The gun comes with fiber optics sights, similar to the ones found on the Chiappa Rhino 50DS 'Charging Rhino' limited edition revolvers, making aiming much easier than the standard 50DS. But if iron sights are not your thing, the picatinny rails on top means you could mount red dots and possibly magnified scopes to your Rhino.
The gun will be in a beautiful hard pistol case, with the markings of Chiappa Firearms on the case, inside you will find the gun, 6 shells, a moon clip, a wrench to adjust your hop up, safety tools that you may need to show that your gun is safe when storage, a manual, a sticker, a patch and a Certificate of Authenticity.
Check out more Airsoft Guns
Shell Compatibility:
BO Manufacture Chiappa Rhino Airsoft 6mm CO2 Airsoft Revolver Shells
Includes:
x1 BO Manufacture Chiappa Rhino 60DS .357 Magnum Style Airsoft CO2 Revolver - Gold 18K (Limited Edition)
x6 Shells
x1 Moon Clip
x1 Hop-Up Adjustment Tool
x1 Safety Tool Set
x1 Sticker
x1 Patch
x1 Certificate of Authenticity
x1 Manual
x1 Hard Case