Special Price
$170.42
Regular Price
$189.35
Price
KTW Ithaca M37 Feather Light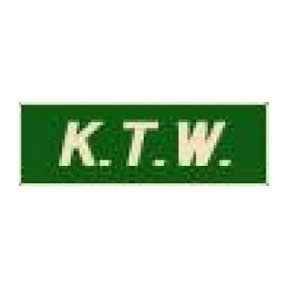 A contemporary recreation of a modern classic, the Ithaca M37 shotgun is one of the most common shotguns used today.
SHIPS IMMEDIATELY
The Ithaca 37 Shotgun is a highly prolific 12ga pump-action shotgun used mostly by military and law enforcement services but also sees wide use in the civilian sector. A highly popular weapon, it is famed for is simplistic robustness, reliability and low weight whilst also being available in a variety of different shotgun gauges. It is so common that it has cropped up in countless Hollywood movies over the years including The Thing, Copland, Robocop, The Terminator, Bad Boys II, The Punisher, Saw, Legion, Watchmen, Cobra, Apocalypse Now, Tropic Thunder and even Cool Hand Luke. This weapon really gets around.

Exactly what it says on the tin, this is one lightweight shotgun. 102 cm / 40 inches long but only 1.4 kg / 3 lbs, it cranks out 0.2g BBs out to short-medium range at 275fps and while that is not much it is better for short range work and its certainly enough to feel it out to 15m / 50 feet without too much effort. A weapon like this can be used to compliment a pistol for indoor / short range CQB games when coming across a corridor or larger room and the more power-constant shotgun can put more accurate groupings down range then a spluttering gas weapon.

Another interesting feature found on the KTW M37, as on their other shotguns, is the fire selector. It allows the selection of firing one or two BBs per shot allowing you to consume ammo twice as fast to provide a micro pattern when shooting to increase hit chance or spook the enemy a little more.

Its 42 round tube is probably too awkward to reload in the field but as it comes with a spare tube you can switch them easily enough to allow you a total capacity of 84 rounds. This weapon makes for a nice affordable choice for the beginner or casual player; its might not be as realistic as higher end shotguns but it is no where near as expensive either and it shoots well enough to be a supplementary back-up repeating rifle or just a backyard plinker.
Specifications

| | |
| --- | --- |
| Platform | SPRING COCKING |
| Brand | KTW |
| Color | Black |
| Originating Armory | ITHACA |
| Replica Type | SHOTGUN |
| Model | M37 |
| Capacity (rds) | 42 |
| Power (fps) | 215 |
| Power Source | Spring |
| Shooting Mode | Pump Action |
| Blowback | No |
| Hop-up | ADJUSTABLE |
| Net Weight (kg) | 1.4 |
| Length (mm) | 1020.0 |
| Content Included | KTW Ithaca M37 Feather Light |
| Material | Plastic |
Products from the same brand