Special Price
$70.83
Regular Price
$76.99
Price
Ronin Tactics Ronin Gun Sleeve (M Size, 16 inch Length, 2 1/8 inch Width with 10 Rolls of PALS)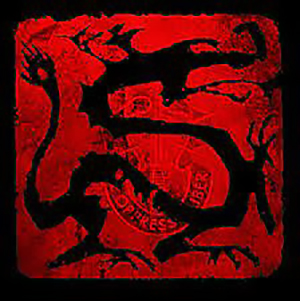 Ability to Turn Regular Belts into Tactical Belts
Military Grade Quality
PALS Webbing
Hook on Inner Side of the Sleeve
Fully Compatible to all Ronin Tactical Load Bearing Outer Belts
SHIPS IMMEDIATELY
Product Specification

| | |
| --- | --- |
| Color | Black |
| Brand | Ronin Tactics |
| Model | FITS MANY MODELS |
| Net Weight (kg) | 0.08 |
| Length (mm) | 415.0 |
| Material | Nylon |
The Ronin Gun Sleeve was designed and developed from the needs driven out of Low-Vis and Personal Protection Detail (PSD) operations, where traditional tactical gun belts will be too overt for these types of operations. Being able to conceal radios, extra mags, medical kit, tourniquet, handcuffs etc. on an individual could be really hard when trying to keep a low profile.
Our Ronin Gun Sleeve is a lightweight and comfortable tactical sleeve that will turn any normal 1.5 inch belt into a tactical gun belt. The Ronin Sleeve allows for 2 rolls of 1 and a half inch webbing, enabling the shooter to add any assortment of MOLLE style pouches. The sleeve is broken down into sections which will allow for any normal style belt to easily route through the sleeve. The sleeve is lined with a hook to secure to our Ronin inner belt (Sold Separately). Once the gun sleeve is secured by hook and loop to the inner belt- the belt will never move or shift on the shooter.
If you are looking to use this belt for Low-Vis or PSD then go off of how many PALS Panels you will need. For Low-Vis operations, go with the length of sleeve that will cover up on the back to side of your body- when wearing a jacket, you should not be able to see the gun sleeve, only the civilian belt.
If you are looking to use this belt as a gun belt and not worried about concealment- then you can go with a XL size gun sleeve. This will allow the sleeve to cover up most of the normal belt.
Check out more Airsoft Gear and Apparel
Sizing:
M Size, 16 inch Length, 2 1/8 inch Width with 10 Rolls of PALS
Includes:
x1 Ronin Tactics Ronin Gun Sleeve (M Size, 16 inch Length, 2 1/8 inch Width with 10 Rolls of PALS)