Novritsch SSR15 Airsoft AEG - Black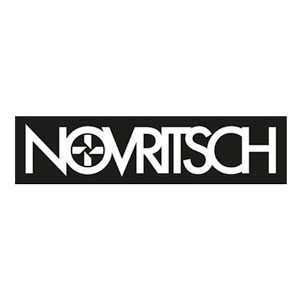 As Seen Used by Novritsch
Gate Titan Preinstalled
16:1 High Speed Gears
Maple Leaf 60 Degree Macaron Hop Up PreInstalled
PTS Pistol Grip, Stock & Magazine
Ambidextrous Design
M-Lok Rail
Assembly & QC Done by VFC
SHIPS IMMEDIATELY CANADA COMPLIANT
The Novritsch SSR15 just like the every gun in the Novritsch line up is a pre-upgraded gun right out of the box, this time it is a M4/AR15 style AEG. The SSR15 has Gate Titan Mosfet preinstalled, allowing for faster trigger response, pairing with the 16:1 high speed gears, this gun will shoot faster even in semi auto mode as well as around 25 rounds per second on full auto, making this one of the fastest responding AEG right out of the box. Moreover, the SSR15 has a Maple Leaf 60 degree Macaron hop up rubber and a 6.02mm precision inner barrel preinstalled making this gun quite accurate as well.
Externally, the gun is of lightweight aluminum construction, and has M-Lok rails plus picatinny railing on top for all your accessory needs, the gun as QD points as well for sling attachments. The SSR15 comes with PTS furniture as standard, the pistol grip, stock as well as the magazine are from PTS, PTS EPM magazines are known to be extreamly reliable magazines, so you will not have to worry about feeding issues. The gun has an ambidextrous design as well.
Although the gun will come with an orange tip, a CNC steel muzzle brake is also included.
Check out more Airsoft Guns
Capacity:
Magazine Compatibility:
PTS EPM M4/AR15 AEG Magazine
M4/AR 15 AEG Magazines

Includes:
x1 Novritsch SSR15 Electric Assault Rifle - Black
x1 PTS EPM 150 Round Mid Cap Magazine
x1 Hard Case
Specifications

| | |
| --- | --- |
| Brand | Novritsch |
| Color | Black |
| Originating Armory | ARMALITE |
| Replica Type | RIFLE |
| Model | AR/M4 SERIES |
| Capacity (rds) | 150 |
| Power (fps) | 390 |
| Power Source | Electric |
| Shooting Mode | Semi Auto / Full Auto |
| Blowback | No |
| Hop-up | ADJUSTABLE |
| Motor | Custom |
| Net Weight (kg) | 2.71 |
| Length (mm) | 810.0 |
| Battery Type | 11.1v |
| Battery Plug | Large Deans |
| Content Included | Novritsch SSR15 Electric Assault Rifle - Black |
| Material | Metal |
Products from the same brand