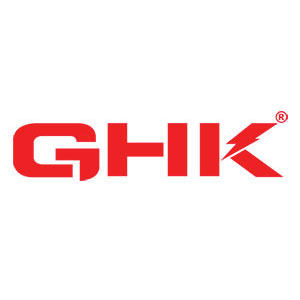 The newer model GHK AK, this one featuring a folding stock and side scope mount base plate.
Realistic blowback action
Realistic operation
sturdy construction with steel receiver
Able to Take CO2 Magazines
SHIPS IMMEDIATELY CANADA COMPLIANT
Full steel and wood construction, this new GHK AKM is hands down the best gas blowback AK on the market today as of this writing. The blowback performance is solid and quite impressive. One look at the photos and you'll see why our team of staff were wow'd by it's looks at first sight.




Details are still coming in at the moment, but our initial hands-on test of this gun was very impressive. We've been told that only limited numbers will be made globally for this year so don't wait to order this piece of beauty.

This newer model is nearly identical to the base variant, the only differences being this models replacement of the solid fixed stock with this right-side folding wire stock and the addition of the Soviet style mounting plate. With stock folded down, the 91cm / 36 inch rifle becomes a more compact 70cm / 27.5 inches. The left side plate allows the aftermarket addition of Soviet style AK / SVD type optics.

RedWolf is an official global distributor for this exciting new GHK AKM.
Specifications

| | |
| --- | --- |
| Platform | GAS & CO2 |
| Brand | GHK |
| Color | Black |
| Originating Armory | KALASHNIKOV |
| Replica Type | RIFLE |
| Model | AK SERIES |
| Capacity (rds) | 40 |
| Power (fps) | 380 |
| Power Source | Green Gas / CO2 |
| Shooting Mode | Semi Auto / Full Auto |
| Blowback | Yes |
| Hop-up | ADJUSTABLE |
| Net Weight (kg) | 3.36 |
| Length (mm) | 910.0 |
| Content Included | GHK AIMS Gas Blowback Rifle |
| Material | Metal |
Products from the same brand