VFC URGI MK16 14.5 Inch Carbine GBB Airsoft Rifle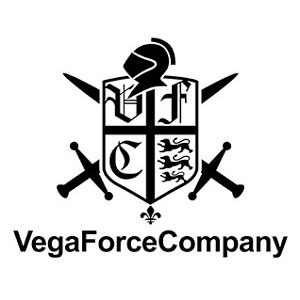 Patterned After the MK16 SOPMOD Block 3
Blank Receiver for Better Customization
Satisfying Recoil Impulse
Consistent FPS
Select Reinforced Steel Parts
SHIPS IMMEDIATELY CANADA COMPLIANT MAP PROTECTED
The VFC URGI is a long away fully built rifle based on the "Upper Receiver Group Improved" initiative launched by the United States military to refresh rifles used by some of its forces previously using other similar guns. The receiver group features updated MLOK handguards, charging handles, suppressor mountable flash hider, and barrel.
The airsoft rifle is a VFC GBBR that employs the latest VFC internal GBBR designs which boasts great gas efficiency and stable FPS, it also features their patented "Guide Hop" hop-up adjustment system allowing you to adjust on the fly without having to break the rifle apart.
Features:
Steel CNC SF-Style SOCOM 556 4 Prong Flash Hider
MK16 Military Issued "Correct" Setting Dummy Gas Block
Full CNC MK16 Type MLOK Rail in DDC
Full CNC Aluminum Alloy MK16 Rail Dedicated Barrel Nut
B5 Type Adjustable Stock
New Patented "GuideHOP" Adjusting Design
Steel Fire Control Set
New Designed "Non-Cut Lever" Steel Hammer Set
Realistic Field Stripping
High-Speed Weight Increased Buffer Unit
New Type Lightweight GI Standard Issue 556 Gas Magazine with Hidden Valve
Includes:
x1 VFC MK16 URGI Carbine GBBR
Specifications

| | |
| --- | --- |
| Brand | VFC |
| Color | Black |
| Originating Armory | COLT |
| Replica Type | RIFLE |
| Model | AR/M4 SERIES |
| Capacity (rds) | 30 |
| Power (fps) | 380 |
| Power Source | Green Gas / Top Gas |
| Shooting Mode | Semi Auto / Full Auto |
| Blowback | Yes |
| Hop-up | ADJUSTABLE |
| Net Weight (kg) | 2.46 |
| Length (mm) | 865.0 |
| Content Included | VFC MK16 URGI Carbine GBBR |
| Material | Metal |
Write Your Own Review
Casey
Awesome aesthetics and performance
After months of research and having previously owned a GHK mk18, I finally settled on the 14.5" VFC URG-I and the HK m27 (as I couldn't find an a5 to save my life). The fit and finish of the URG-I are second to none. No slop, no mars in the finish and a truly solid set of internals. VFC's new "guide hop" system works great and has no issue lifting .28g rounds with maybe only 25% of the hop up applied. It was nearly perfectly dialed in straight out of the box. My only issue, hence not a perfect 5 star review, is that VFC seems to have decided not to include their NPAS loading nozzle with this model despite having one standard with literally every other GBBR they make. Who knows? Maybe they were simply out of them and threw in whatever they had lying around the factory? Not the end of the world but had I known, I would have ordered one at the same time as everything else I'd ordered so as to save on shipping and head scratching. Oddly, it's only chrono'ing at about 300fps with standard .20g BBs and at this point have to assume the result of a wonky nozzle. This was my first order with Red Wolf as well as my first ever significant over seas order, living in the US. I was nervous mostly regarding customs as it was a couple thousand dollar order but Red Wolf came through like the pros they are. I received my entire order in about 1 week from time of placing all the way to delivery at my place of work. I'm thoroughly astonished with the great job Red Wolf did from start to finish! Rest assured I look forward to doing more business with them and would not hesitate to recommend them to any and all airsoft enthusiasts. Great prices, reasonable shipping rates and top tier service. Thank you Red Wolf and sorry it took me a month to send in my review C [RedWolf] Thank you for your kind review. We ship globally on a daily basis to rest assure we will do everything we can to ensure you get what you order! Hope you enjoy the GBBR!
Products from the same brand