Umarex IWI Tavor SAR GBBR (by KWA) - Black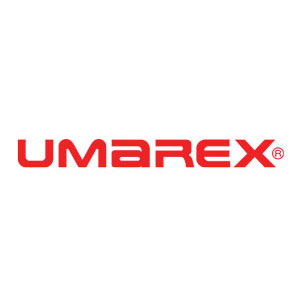 Fully Licensed Product
Satisfying Recoil
Faithful Reproduction
Compatible with KWA Tavor Gas Magazines
SHIPS IMMEDIATELY CANADA COMPLIANT MAP PROTECTED
The Tavor from Israel is part of their arsenal of weapons best designed for urban warfare. The rifle being in a bullpup configuration features a full length barrel for optimal accuracy inside a compact body. As part the IDF's need to have more compact rifle, the Tavor filled that role nicely with its size and ability to make longer ranged shots if necessary.
The Umarex Tavor is a fully licensed product that many enthusiasts have been clamoring for and its release has been received with high praise. Being a faithful reproduction and featuring the KWA system the gun performs well and is very stable. The recoil is snappy and feels great in your shoulder. With its full length barrel, the rifle is very accurate and its robust internals are great for prolonged green gas usage.
Magazine Compatibility:
Umarex KWA IWI Tavor GBB Magazine
Includes:
x1 Umarex IWI Tavor SAR GBBR (by KWA) - Black
x1 36rd Gas Magazine
Specifications

| | |
| --- | --- |
| Brand | Umarex |
| Color | Black |
| Originating Armory | IWI |
| Replica Type | RIFLE |
| Model | TAR21 |
| Capacity (rds) | 36 |
| Power (fps) | 440 |
| Power Source | Green Gas / Top Gas |
| Shooting Mode | Semi Auto / Full Auto |
| Blowback | Yes |
| Hop-up | ADJUSTABLE |
| Net Weight (kg) | 3.74 |
| Length (mm) | 700.0 |
| Content Included | Umarex IWI Tavor SAR GBBR (by KWA) - Black |
| Material | Plastic |
Write Your Own Review
Brent Millton
Dream Come True
I have been a huge fan of the Tavor since I first saw it and have always wanted one so when I saw there was an airsoft version of one I just had to have it. The whole gun feels super solid and fires well, a little stronger recoil would be cool but I am not complaining, I have always wanted a TAVOR anyways
Black
Its not for everyone.
So if you're only going to use the TAR-21 for plinking, as an elaborate prop, and/or as a collector's item its good. Its good to look at, feels good, and shoots good. Buy it if its just for this. Use it for games as a mainline gun? Now the 50/50 starts to come in. One thing about the KWA TAR-21 is that it is a pain in the ass to maintain or repair. Unlike AKs or M4s, you don't really get a good view of the internals, even while properly broken down. If something breaks in the trigger group, well now the problems start. Second is the bolt carrier group, ohh dear lord the bolt carrier group. Its made out of weak metal, a bit uncharacteristic of KWA guns. It snagged on the bolt catch by accident, it chipped a piece of the right side carrier . Fixed the issue by tying down the bolt catch, preventing from getting in the way at all (no amount of pushing I'd do will cause it to move) and buying a new bolt carrier group. For whatever reason the left side of the carrier chipped, me and the technician I brought it to cannot for the life of us find WHY this happened. The gun isn't modded and the internals are as is from the box. Note that these didn't really break the gun entirely, it cycles still fine for the most part, but you're still looking at a $400 gun, basically destroying itself because of a manufacturer defect. I'm not alone in this, the other person I know who owns a KWA TAR-21 has the same issue. Shattered bolt carriers. Overall, if you plan to run this in games, buy a reliable gun first.
Products from the same brand