Special Price
$13.20
Regular Price
$22.00
Price
TMC Tactical Gloves (Khaki / Large)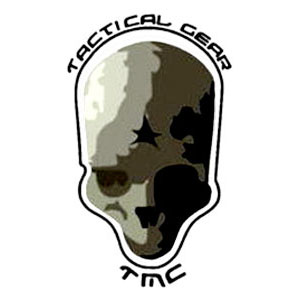 Low cost high protection, TMCs armored knuckle design now also available in tan color tone in both sizes.
SHIPS IMMEDIATELY
TMC Tactical Gloves are a simple but effective solution to protect your hands well with minimal grip loss.

With armored knuckles they protect those vulnerable points from the infamous BB-knuckle-smash but with fabric everywhere else they remain very agile. Breathing holes along the top help to keep your hands dry and creases in the heavy fabric allow easy movement but still offer heavy protection.

The inner tips of the first and second finger are lined with grip material lines to enhance torque on the grip of those key fingers. This is particularly important, a feature of combat gloves, for manipulating small but critical objects like triggers, fire selectors, mag releases and scope adjustment dials.

TMC Tactical Gloves are great quality but without a fancy brand name attached to it you are paying for the gloves and not the name. They are available in different sizes so be sure to pick the one thats right for you.

They are offered in different sizes and colors so make sure you choose the right one for you.
Specifications

| | |
| --- | --- |
| Color | Brown |
| Brand | TMC |
| Net Weight (kg) | 0.13 |
| Length (mm) | 0.0 |
Products from the same brand