Angry Gun Airborne Ambi Charging Handle - Military Model - URGI (Tokyo Marui M4 MWS Version)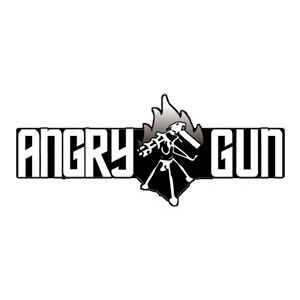 SKU
AG-2018081502-MWS-DDC
Features:

Ambidextrous controls.

FDE finish.

Compact airborne side.

Compatibility:

Tokyo Marui M4 MWS series gas blowback airsoft rifles.

About:
The Angry Gun airborne ambi charging handle is patterned after the latest charging handle designed for the recently adopted URGI (Upper Receiver Group Improved) by the U.S. Army Special Forces.

Notably this charging handle is designed for the TM M4 MWS GBBR. The airborne design is made to be more compact so it doesn't snag as easily or as much on the operator's gear (as it was designed to be used while jumping/getting in and out of aerial platforms).

The installation is extremely easy as it is part-less. Simply remove your stock charging handle and replace with this one.

Includes:

x1 Angry Gun Airborne Ambi Charging Handle - Military Model - URGI (Tokyo Marui M4 MWS Version)

SHIPS IMMEDIATELY
Product Specification

| | |
| --- | --- |
| Color | Brown |
| Brand | Angry Gun |
| Originating Armory | GEISSELE |
| Model | AR/M4 SERIES |
| Platform | GAS & CO2 |
| Replica Type | RIFLE |
| Net Weight (kg) | 0.06 |
| Length (mm) | 150.0 |
Features:

Ambidextrous controls.

FDE finish.

Compact airborne side.

Compatibility:

Tokyo Marui M4 MWS series gas blowback airsoft rifles.

About:
The Angry Gun airborne ambi charging handle is patterned after the latest charging handle designed for the recently adopted URGI (Upper Receiver Group Improved) by the U.S. Army Special Forces.

Notably this charging handle is designed for the TM M4 MWS GBBR. The airborne design is made to be more compact so it doesn't snag as easily or as much on the operator's gear (as it was designed to be used while jumping/getting in and out of aerial platforms).

The installation is extremely easy as it is part-less. Simply remove your stock charging handle and replace with this one.

Includes:

x1 Angry Gun Airborne Ambi Charging Handle - Military Model - URGI (Tokyo Marui M4 MWS Version)