COWCOW Technology Ultra-Light Blowback Housing for Tokyo Marui M&P9L GBB Pistol - Black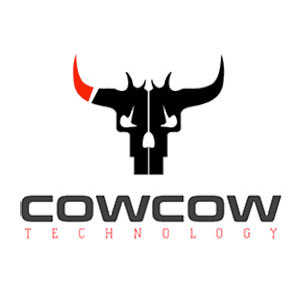 Only 2 left
Features:

Ultra-light weight.

Improved over stock blowback housing.

Compatibility:

Tokyo Marui M&P 9L series GBB airsoft pistols.

About:
The COWCOW Technology ultra light blowback housing is a notable improved blowback housing compared to the stock version you get with your pistol.

With its ultra light construction this housing also does not increase the overall weight of the gun, making your recoil snappy and enables your gun to chamber next rounds much faster.
Installation might not be as straight forward as you would want it to be if you are not familiar with the internal workings of your pistol.

Includes:

x1 COWCOW Technology Ultra-Light Blowback Housing for Tokyo Marui M&P9L GBB Pistol - Black
SHIPS IMMEDIATELY
Features:

Ultra-light weight.

Improved over stock blowback housing.

Compatibility:

Tokyo Marui M&P 9L series GBB airsoft pistols.

About:
The COWCOW Technology ultra light blowback housing is a notable improved blowback housing compared to the stock version you get with your pistol.

With its ultra light construction this housing also does not increase the overall weight of the gun, making your recoil snappy and enables your gun to chamber next rounds much faster.
Installation might not be as straight forward as you would want it to be if you are not familiar with the internal workings of your pistol.

Includes:

x1 COWCOW Technology Ultra-Light Blowback Housing for Tokyo Marui M&P9L GBB Pistol - Black
Specifications

| | |
| --- | --- |
| Color | Black |
| Brand | COWCOW Technology |
| Originating Armory | S&W |
| Model | M&P |
| Platform | GAS & CO2 |
| Replica Type | PISTOL |
| Net Weight (kg) | 0.02 |
| Length (mm) | 65.0 |
Products from the same brand